We're here for the 'Black Love' on Teyana Taylor and Iman Shumpert's reality show
I never thought I would be one to advocate for watching anything even remotely close to a reality show but I must say, VH1 might have did something with this one.
On Tuesday (Nov. 14), VH1 announced that actress-model Teyana Taylor and Cleveland Cavaliers guard Iman Shumpert have officially partnered with VH1 to bring their romance to television for a new show, Teyana & Iman.
The two have already made splashes as a couple. Every time they step out they make a fashion statement, not to mention their cameo in Kanye's "Fade" video, which made everyone's jaw drop.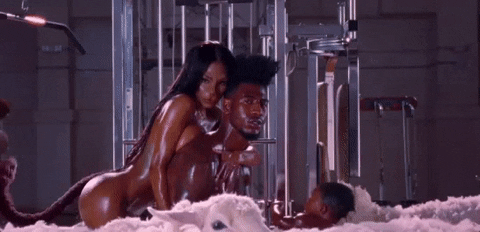 The timing is actually perfect for VH1 after the network just ended their six season, 100 episode long show, T.I. & Tiny five months ago.
Not that Teyana or Iman need it– they have a combined 7 million followers on Instagram — but the fanbase that tuned in regularly for the self-proclaimed king of the south and his family should translate seamlessly for the Shumperts.
According to Deadline, Teyana & Iman will be eight episodes long and follows the newlyweds at New York Fashion Week, walking the 2017 MTV VMAs red carpet, raising their baby daughter Junie, and spending time as a family.
The kicker, and what really has me invested, is that the show is executive produced by Iman Shumpert and Teyana Taylor. This allows them, instead of the suits and higher ups, to shape the show to their liking.
Iman even said it himself in the promo:
"When I look at reality shows, it don't look like reality to me. It's so important to be a positive representation of black love, that my ass actually got on T.V. to do it."
Teyana & Iman will premiere on February 19 on VH1. Watch a teaser for the show below.
.@TeyanaTaylor & @ImanShumpert represent Black Love in an all new series. ❤️ Catch #TeyanaAndIman MONDAY February 19 at 10/9c on VH1! pic.twitter.com/ifitLU7eRX

— VH1 (@VH1) November 14, 2017