Warm Brew's 'Summertime' single satisfies our end of summer schmood
We're steadily approaching the end of the summer. And as the vibes change from summer dance bops to chillwave playlists, we're hungry for more calm summer tunes even sad ones.
Lana Del Rey's 'Summertime Sadness' saw a resurgence in the charts a few days ago. And there are increasingly more releases of more relaxed nostalgic music.
https://twitter.com/XlUZHl/status/1154315694395146241?s=20
To kick us off for the last month of summer, west coast group Warm Brew released their single 'Summertime.' This is the rap trio's first single of 2019 via Red Bull Records. Their last release was 'Player Way' featuring Wiz Khalifa in 2018.
At the end of 2018, Warm Brew performed on the Dreamville sponsored 'Win or Lose' tour alongside artists Dom Kennedy, Cozz and Jay305. The tour went down all while releasing their third studio album New Content in Oct.
'Summertime' is deeply nostalgic of 90s West Coast hip hop. Serk dubbed it a 'love song' because the lyrics explore the beauty of romance during the summer season in L.A. But the lo-fi bass and consistent hi-hats pull us from the heartstrings back to summers past, making 'Summertime' an end of the summer staple.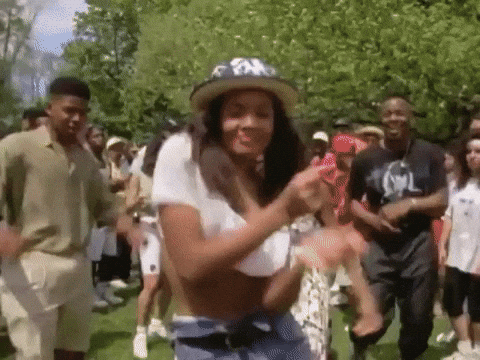 Warm Brew is not new to the summertime nostalgia hip hop sound. The trio includes Ray Wright, Manu Li, and Serk Spliff, who met as teenagers and formed the group Warm Brew naming it after days spent riding around with unrefrigerated cases of beer in the back seat.
Their 2015 album Ghetto Beach Boyz is jam-packed with songs perfect for the ending season. With lyrics like "55 degrees is cold to me" as the opening line of the first track 'Loose Ends,' there's no question that Warm Brew lives in and loves the sun-filled memories of summer.
If you're also at the end of your summer schmood, check out our playlist below to satisfy your summer nostalgia needs.