WaleMania 2019: What you must know about the rap and wrestling event
Today, the annual cross episode between hip-hop and wrestling has returned as WaleMania comes to New York City for its fifth installment.
Founded by Grammy-nominated DMV artist Wale and former WWE writer Court Bauer five years ago, the showcase has become the quintessential meeting place for all things rap and wrestling. It seems to only get bigger every year.
The concept was simple. They decided to offer an event that's one of a kind. All instead of putting on another pro wrestling function amongst the litter of independent wrestling shows circulating Wrestlemania.
One that merges the worlds of entertainment and pro wrestling.
"It was Court Bauer's idea to do something around WrestleMania," Wale told Sporting News ahead of the fifth installment of WaleMania on April 4 at the Sony Hall in New York.
"For a long time I wanted to have my own promotion but there are a lot of obstacles that come with that. But I still wanted to be a part of the culture and create something for the talent that didn't feel like work. I wanted to do something different where everybody could just have a good time."
On paper, the two may not seem like much of a pairing. Their origins are derived from different corners of culture. Still, hip-hop and wrestling actually have a lot in common.
Sure, wrestling does involve massive athletes, oil, pyromaniacs, and is very "scripted" but rap is the same way…
What's more scripted than these antics for clout that record companies flock toward? Furthermore what about all the "beef" that ends up not being beef at all? Rappers may not oil up or do roids. Still, they sure love them big ol' fake teeth and body modifications — what's the difference?
This year Wale enlisted help from his friend Kazeem Fumuyide who is not only a former WWE writer but a successful event organizer partly responsible for the famous Dussepalooza.
https://www.instagram.com/p/Bvz2x0_n6B6/
In an interview earlier this week he spoke on Wale's big weekend and how it's actually elevated the career of some wrestlers.
"If he likes something, he obsesses about it, and that's how he feels about pro wrestling," Kazeem tells the wrestling site Fightful. He continued,
"A lot of wrestlers have benefited off of that. I don't think Apollo Crews would have met Mark Henry if it wasn't Wale tweeting about him. Guys like Lio Rush, Ricochet — Wale's been a champion for a lot of these guys."
What Wale has done with WaleMania is only what's been going on in hip-hop behind the scenes for years. Together, they've made so many iconic moments in pop culture history.
Back in 2009, Snoop Dogg speared Chavo Guerrero at Raw. Meek got the WWE mad because he sampled The Undertaker's entrance music in his anti-Drake anthem, "Wanna Know."
Additionally, the Offset's song "Rick Flair Drip" paid homage to nature boy. The worlds are more intertwined than we know.
With a lineup that includes Booker T, Samoa Joe, Lio Rush, New Japan's Bullet Club, Ring of Honor's Kenny King, recording artists Smoke DZA, Westside Gunn and the G4 Boyz and many others, tonight in New York, it is looking to be the biggest in WaleMania history.
"I just feel like wrestling needs something like this for the fans and the talent," Wale said in his interview.
"Hopefully one day this can turn into a festival. And it's organic and it's not something controlled by major corporations."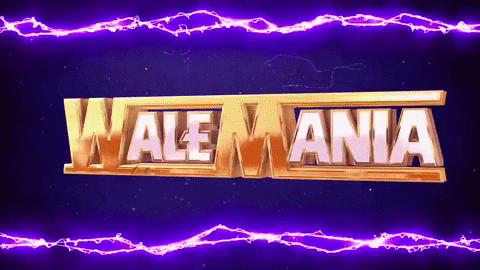 WaleMania takes place April 4 at the Sony Hall in New York City. Tickets are available on TicketMaster and Sony Hall.