Up next: 9 underground rappers from Chicago with unlimited potential
There is no science, algorithm, or formula that can predict the success of an artist.
While there will always be industry plant conspiracies and indictments of wealth being behind certain artists' come-up, at the end of the day, the product — the music– always speaks for itself. Every city has its own "scene," and no matter how they vary, one truth remains constant: there are levels to that shit.
Artists "break" all the time. Some off a song, some off a tape, some even build a fanbase to tour off of a while, but not many have that next level talent.
Chicago rappers like Sir Michael Rocks (also of The Cool Kids), who's collaborated with Curren$y, and Rockie Fresh, who's signed to MMG, aren't new by any stretch of the imagination, yet still have not made the successes as say a Saba, whose Bucket List Project made Rolling Stones 2016 top 40 albums, or a NoName, who's performed private concerts for both NPR and The New York Times.
This level in particular is for the artists that are on the verge. The underground talent in Chicago that you may not know of yet, that have all the right tools to get on the radar.
These aren't your Keefs or your Chances, or even your Mick Jenkins or your Towkios. Here are the ten that are one opportunity away from being all over the map.
2017 was huge for the Fox Valley native.
After building up a buzz by adding his signature sound to some of last year's most memorable work — from NoName's Telefone and Saba's Bucket List to appearing alongside the Zero Fatigue crew — Phoelix dropped his debut mixtape Gspl.
While he's still finding his footing as an artist, Phoelix's penchant for sounds already puts him in an elite class. Not to mention, his last two offerings show tremendous growth already.
With his network and skill, there's no reason why everyone won't know about Phoelix in 2018.
---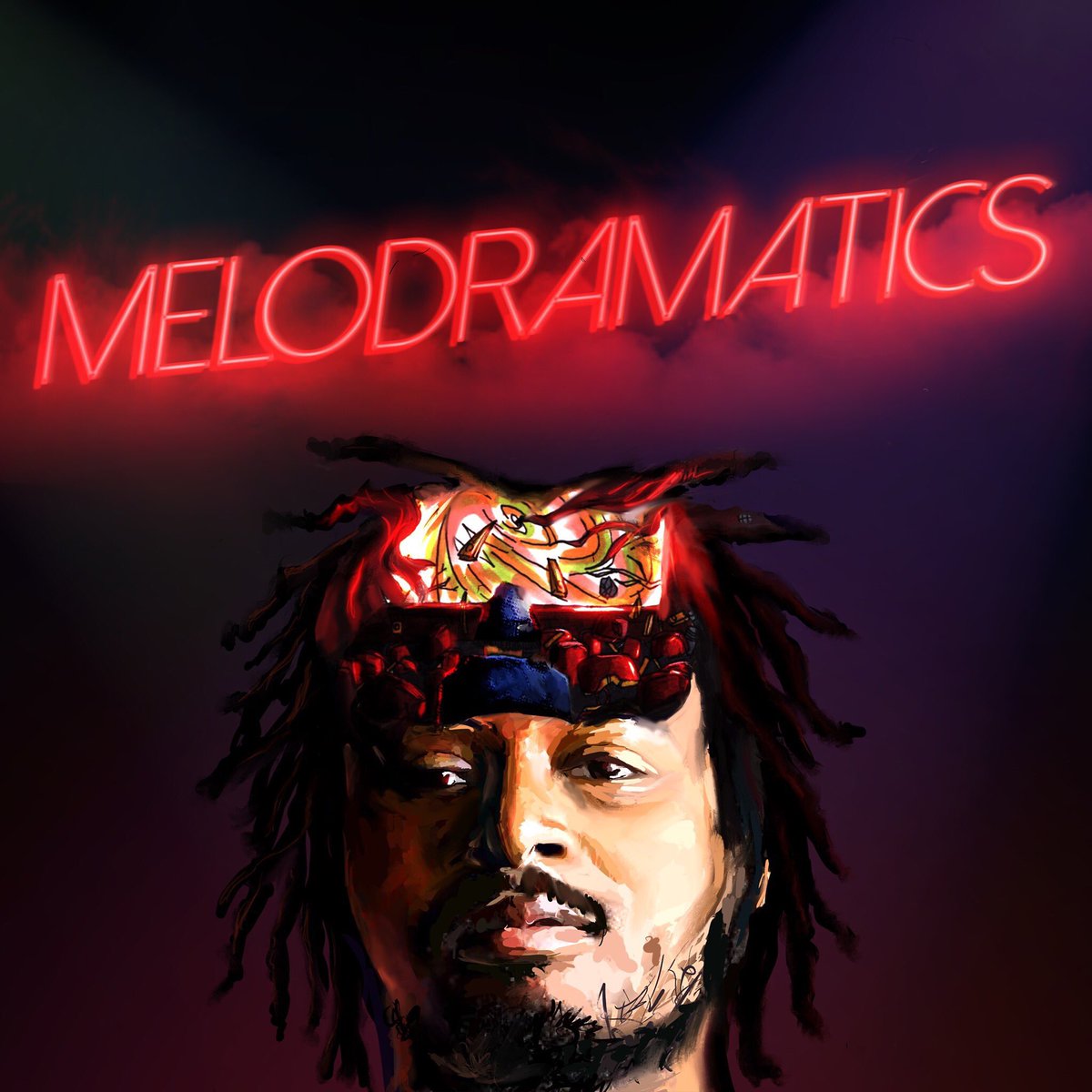 This Pivot Gang veteran is not knew to the Chicago scene or to making music at all, but he has all the makings to be the next big thing on the map.
Taking cues from Pivot frontrunner, Saba, MFnMelo has mastered the balance between intricate bars and making groovy records.
If you've never heard from this West Side affiliate, peep his October debut effort, MeloDramtics and get acquitted.
---
Formally Uno Thrash, Young Jasper has quietly been building his presence here in Chicago.
Upon first hearing him, you may be inclined to lump him into the Playboi Carti/Rich The Kid category, but along with melody, he offers catchy hooks and fast-paced flow.
While it's been over a year since he's released the four track long UnoThrash EP, this could be the year he takes it a step further.
---
Elton Aura, @MC_El
It seems like people finally started paying this Fox Valley, Chicago native some respect when he dropped his Sun Shower EP with Burns Twins and Bedows, but he's been making waves long before the collaborative effort.
You're not going to find a better songwriter out there or an artist so in tune with themselves expressively. If Elton replicates his work ethic from last year, 2018 is his.
https://soundcloud.com/eltonaura/sets/elton-bedows-burns-twins-sun-shower
---
If I had to put my money on the next Chicago artist with bars to make a splash it would be Femdot.
When you hear him rap, it's clear he wants to be the best rapper you've ever listened to. His relentless effort to perfect his craft seamlessly translates though his music and his passion is imprinted on every bar.
He's a hidden gem in the city of Wind, but not for long. Check out his latest album The 20/20 Hour here.
---
Even if you're not familiar with him, you're sure as hell familiar with his music.
The Chicago producer has worked with heavy hitters like NoName, Saba, Chance, Mick, Vic, Big Sean, J Cole, Isaiah Rashad, and more.
There's no doubt Obi will have ears waiting when he drops his 2018 debut.
If not for Obi himself, to hear the finished version of the Chance, Alex Wiley, and Mick Jenkins banger "Grown Ass Kid", which everyone is clamoring to get their hands on.
https://soundcloud.com/dailyhiphopsounds/grownasskid
---
Who said drill was dead? Honcho raps with confidence, energy, and passion as if it's the height of the drill era.
His mixtape Takeover, which dropped in December, has already received a positive response and it shows that there is definitely a lane for his content.
His single "Anti" set the streets on fire (they still haven't cooled down). Make sure Cdot Honcho is a name on your radar in 2018.
---
If you're like me, you didn't see the genius of Monte Booker until his joint mini documentary with St. Louis rapper Smino Brown dropped last year.
Booker, who toured Europe last year and who is signed to Soulection Records, is not your textbook underground talent, but has yet to break as a household name.
That will change in 2018. As it's the year if the producer, this engineer/DJ has the world in his hands. Check out his most recent song "Drunk".
---
Valee' shocked everyone last year when he came out of nowhere with the hits "Shell" and "Started Off My Day".
With no one "putting him on," he hustled by connecting with the right people and putting out the right product.
That can only make you certain that we'll hear plenty more from him in 2018. Check out his last album VTM: