Unity is power: Why a good squad helps us avoid the haters and keep it moving
We are social creatures by nature, longing for attachment, recognition, and connection. So as easy as it is in hard times to say "Fuck it I'll do it on my own," we all really need a squad around to help us see things clearly and be our best selves.
Unity is power. We can see this through some of the most successful people in the modern world. By surrounding yourself with a squad that is trustworthy, innovative, and strong in the face of adversity, you automatically set yourself up to succeed.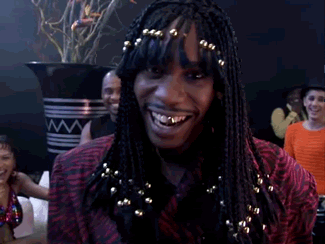 Each member in A$AP Mob holds it down for one another in a way that almost seems foreign in today's world. By investing in each other and the group as a whole, the members of ASAP were able to grow based on the foundation most paramount in business: trust.
Now one of the biggest rap groups in the world and part of the zeitgeist of our time A$AP Mob, rip A$AP YAMS, is a model example of how collaboration and dedication garner success.
Odd Future set a great precedent for how groups can learn and grow together. As a hip hop collective that ventured into many different art forms like fashion and writing skits for television, OFWGKTA showed us that with a common goal and understanding, a group of creatives can break the mold and generate transcendent art.
Lebron James' team is another group that reflects the idea of doing your thing and forgetting the haters. Essentially with his consigliere Maverick Carter, agent Rich Paul, and other day ones, Lebron has a network around him that ensures they all succeed.
When Lebron took his talents to South Beach in 2010 he took on a lot of heat. But in his second year there, Lebron learned how to avoid his haters and win to two NBA championships.
https://youtu.be/nXFotffi8A0
Ultimately, haters are deflecting.
They are averting their own problems and looking for a source to absorb their scorn and pain. Lebron, with sound advisement from his close network, did the best thing for his brand, career, and legacy, and showed us that no price can be put on unity.
Of course, unity takes a lot from everyone involved.
In relationships, if one partner is not pulling their weight, it presents difficulties, resentment and a lack of trust that is volatile. And in collaborations or groups where one star is clearly more popular than the rest, it takes a strong level of modesty by that party for the group to maintain its prosperity.
We all need close people around us to call us out on our bullshit and to check us when we act irrationally or untimely. Real friends help us stay focused, and remind us to say fuck the naysayers.
Stay focused on that bag, OG, and remember to keep the real ones around to make it happen.