The passing of a legend: Why Kobe Bryant's mindset can't be forgotten
"If you're going to be a leader, you're not going to please everybody. You gotta hold people accountable, even if you have that moment of being uncomfortable." – Kobe Bryant
He polarized fans from all over the world while bringing them together for the same love of basketball.
But more than that he was a symbol of determination and focus. Kobe Bryant inspired a generation of people to be the best or at least make sure you are working toward being your best every day.
No Excuses!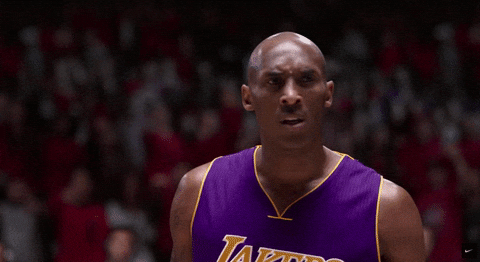 One of the rare high school jumps to the NBA, Kobe Bryant had a chip on his shoulder being the son of Joe "Jellybean" Bryant, former NBA player.
But he was humbled by his upbringing and grew to understand a worth ethic necessary to achieve a level of greatness beyond what his father would not be able too.
As Kobe entered the NBA and became a public figure he carried himself as a student of the game. Although professional, the Kobe Bryant mindset was what made him popular.
Known for his "first in – last out" of the gym mentality and his studious behavior Kobe became would surely become one of the NBA's elite.
Not to mention the homage fashion statements, like wearing Jordan jerseys to games.
He even followed in the footsteps of a fellow great teammate, Shaq. And with a passion for rap music, he put out various records over his NBA tenure.
---
The Leader
Some may argue his stats but 'real' fans argued his strengths. Teammates may have argued his camaraderie but couldn't question his leadership.
Opponents may have fallen to his game, and he may have to theirs, but a level of play was expected in every encounter. He has his high times and his low periods, but persevered none the less.
"The most important thing is to try and inspire people so that they can be great at whatever they want to do."
Common saying: "It is better to be respected than it is to be popular," and Kobe is respected by many. Still, he was fortunate enough to be just as popular.
Kobe was a man who saw the opportunity in his failures; "everything negative — pressure, challenges — is all an opportunity for me to rise," speaking into existence his destiny.
---
The Man
Even off the court, his humility for sports and competition was evident. Also, in his global efforts as a face of the NBA and basketball, he encouraged millions of people to be better than they thought they could.
From his last game in the league scoring 60 points, to his first day as a retired NBA player he was set to influence the game and grow its reach.
View this post on Instagram
His dedication resonated, from receiving an Academy Award for his basketball documentary about the game of basketball, Dear Basketball, to his efforts as basketball coach of his second eldest Gianni's team.
She was also in the fatal helicopter crash which claimed their lives and the lives of seven other friends and family, including the pilot.
---
The Legend
Bryant was about spreading the belief of opportunity, and instilling what it took to get to achieve what it is you wanted to.
Kobe Bryant will be missed; from the game of basketball and the game of life.
But, believe that his legacy will live long enough into the generations to come, regarding it to mysticism, maybe.
To those that got to watch or even a reluctant glimpse at his greatness, you were exposed to a man focused on the game of life and conquering it around every turn.
"The moment you give up, is the moment you let someone else win."