The next GTA could feature a woman main character for the first time ever
Grand Theft Auto has released over five successful GTA games since its original 1997 debut.
What makes the game series so successful is the story line maintained throughout and the likable characters that you can't help but fall in love with.
I mean, just look at how cute Niko is.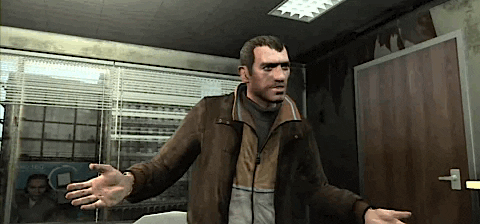 Now, GTA fans are asking for something that goes against the typical game.
Within the past year, fans have been demanding to see a female protagonist in the next installment. People really want to see a woman kick ass in all her gun-shooting, cop car-stealing, explosion-dodging glory.
According to The Inquistr, fans are asking for a very particular protagonist to take place of the males that preceded.
"I would love nothing more than a female protagonist in GTA 6. She will be a King among men. I just want something new and GTA to take a new direction."
Fans were discussing the character's background and said that she "should be a tough woman who grew up in a bad neighborhood," and have absolutely no children.
That makes sense, no one wants to be jacking a car at 3 and home by 4 to feed the babies.
https://giphy.com/gifs/grand-theft-auto-gta-gifs-qQxuOA8ukxRrG
As of right now, nothing has been confirmed regarding the character. Fans are anxiously waiting for the next game to be released, since the successful release of Grand Theft Auto V in 2013. Though it's not confirmed, there's rumors that the next GTA 6 will be released in 2018.
Do we want to see a female protagonist? Fuck yeah. That would be a wonderful plot twist in a game like GTA. Crime, strippers, drugs, booze, and a dope female's story to go with it? Sounds like a good time.
I also believe that if this does become an actual thing, more women would be inclined to play GTA. There's just something about being able to relate to a character that sucks you into any form of entertainment.
https://giphy.com/gifs/shittyreactiongifs-gta-strip-club-S4OmvGg4cdCPS
Don't hold your breath yet, though. Nothing at all is confirmed, not even the year of release. In retrospect, that's a great thing, because we have a lot of time to openly suggest what it is we're looking for in the next Grand Theft Auto.
What do you want to see in the next game?