The many creative talents of Julia Fox proves she's more than a "baddie"
"Any situation you put me in, I can manage. From the Ritz to the trap house, I'll find some sort of common ground with anyone…" – Julia Fox
The star of the Safdie Brothers' latest flick, Uncut Gems is for sure on her come up. If you're like us and you've peeped the crime thriller starring Adam Sandler, you can't get it out of your head.
And if you're like us, one of the predominant reasons for this was the subtle work of Julia Fox.
View this post on Instagram
In its simplest form, Uncut Gems is a movie where jewelry-store-owner Howard Ratner (played by Adam Sandler) owes some people money.
He is constantly and dangerously putting up bets and collateral in an attempt to make his money back, but he mostly takes giant risks because he's a degenerate gambler.
Although Sandler still stays in touch with his separated wife and kids, he also has a young girlfriend named Julia, who Fox plays. Fox stars in her role as a spoiled-but loving mistress to Howard, a girl with smarts and loyalty to her sugar daddy.
The two have their spats in the film, but they also reconcile with purpose and are dynamite when they need to complete Howard's biggest maneuver at the climax of the film.
The chemistry between Fox and Sandler is incredible, and their on-screen performances together are the real highlights of the movie.
View this post on Instagram
Fox was always the Safdie Brothers' first choice for the role of Julia. In fact, they wrote the part for her. But it was not a certainty that she would get or even accept the role. Without much acting experience, Fox still had to prove that she could and wanted to become Julia.
In an interview with Slashfilm, Fox was asked about whether she considered acting before this role.
She said, "Not really, but I was always told that I should pursue it. I am a creative person, and knew my bigger picture would be writing, directing, and producing; that's what I've always thought I would get to one day."
Fox continued,
"So, it's really cool that these doors have swung open for me, and I'm entering the world I've always wanted to be in."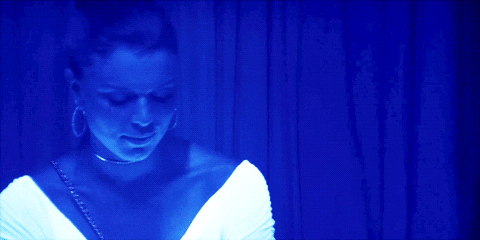 Fox was born in Italy but raised in Yorkville, Manhattan. Before Uncut Gems, she starred in PVT Chat, a film about an internet gambler and The Great American Mud Wrestle a short film about-well, mud wrestling.
While Uncut Gems is Fox's first entry into the national spotlight, for those looking closer, Fox has always been notorious.
Appearing in Playboy around two years ago, Fox has always manifested her New York party girl attitude. Not to mention her little stint as a dominatrix while she was in high school.
Still, Fox couldn't help but go for more and later focused on fashion design, photography, and her artistry.
She told the Hollywood Reporter:
"I'm always changing. I'm always evolving. I'm always growing," says Fox. "I want to explore myself in every facet. I don't ever want to limit myself based on what other people have told me I am."
Thus far not only has she self-published two books back to back – Symptomatic of a Relationship Gone Sour: Heartburn/Nausea, published in 2015, and 2016's PTSD – but she's also managed to host an art exhibit titled "R.I.P Julia Fox."
The art exhibit creatively touched on drug use, domestic violence, sex, mental illness, and dominatrix work. She expressed to the Hollywood Reporter,
"You have to use your pain as your gift. If you're able to take something really negative and repackage it as something positive, you've nailed it."
View this post on Instagram
Fox has just scratched the surface of her potential as an actor, but as she said, she wants more. Although, in 2019, she was nominated for her role in Uncut Gems, at the Gotham Independent Film Awards for Breakthrough Actor.
Being as the role was created for her, Fox seemingly could relate to the young and sexy Julia.
"She's an independent, dignified, strong, loyal hustler. She's such a ride-or-die girl, and I can relate to those aspects of her," said Fox.
Set in 2012, Fox couldn't help but relate to her role in Uncut Gems. To her, it was very similar to the 2012 version of her self. Back then she was dating an older man, had a fashion line, and hustling to get her brand into the hands of celebrities. Sound familiar?
In regards to the role, Fox said,
"It felt like everything I've ever done and went through, it all was to get to where I am now — it feels like the culmination of all of those things. Now everything makes sense, everything clicked into place, and that feels really good."
The stunning Fox is a joy to watch in Uncut Gems, a film that is teeming with tension and tenacity. A New York girl at heart, she was perfect for the role.
View this post on Instagram
But as she's already illustrated in her life, Fox is not content with complacency. This may have been her breakthrough, but it is not her definition.
We are fascinated to see what she will do next.