The Lonzo Ball effect: Is he the next elite point guard in the making?
LeBron going to the Los Angeles undoubtedly shook up the league and shifted the balance of power even more towards the Western Conference. It filled the vacuum in the Lakers organization that has not made the playoffs in five years and since LeBron's arrival, they have been fundamental.
Currently, the Lakers are in fourth place in the west, ahead of the Trail Blazers, Pelicans, Spurs, Rockets, Jazz, Clippers, and Timberwolves. Pretty impressive for a team that lost over 57% of its games last season.
However, the key to the Lakers' success this season has not just been LeBron. It has been the development of its young Laker core — in particular, Lonzo Ball.
View this post on Instagram
Lonzo Ball came into the NBA as probably the most hyped rookie since LeBron James. This is in part because of his father's boisterous persona and willingness to fawn over Lonzo's athletic ability.
However, to his father's credit, Lonzo Ball was a beast in college and high school. As a high school senior, he led his team to a state title and were ranked number one in the nation.
Also, Ball averaged a triple-double and was named Mr. Basketball USA and USA Today Boys Basketball Player of the Year. Lonzo was considered by many to be the greatest high school point guards ever.
And not surprising, Lonzo broke the freshman UCLA assist record and was proclaimed to be one of the greatest point guards in the history of the school's program.
Also not surprisingly, Lonzo was aggressively recruited by Magic Johnson early in his college season to help invigorate his young Laker recruits and to be a selling point to bigtime free agents (shh, don't tell anybody that was LeBron James).
Similar to Magic Johnson, Lonzo is bigger than most point guards and is a better than average rebounder. He is also a pass-first player and has a good driving game to the rim.
View this post on Instagram
Because of his size (6'6), he is able to see over his opponents; giving him a better view of the basketball court. He is also strong and long enough to throw more direct passes than smaller point guards, making it easier for him to get players the ball when they need it.
Of course, Lonzo still has his haters. Last season, many critics lamented that Zo was not aggressive enough offensively for a starting point guard or a second overall pick. Often, skeptics said he did not take enough shots or that he shied away from big moments.
However, Lonzo, by any player's standards, still had a fundamental rookie season; probably one of the greatest in Laker history. But his season was overshadowed because of the historic level that Ben Simmons, Jayson Tatum, and Donovan Mitchell were playing at last year (btw, Jayson Tatum should have been Rookie of the Year).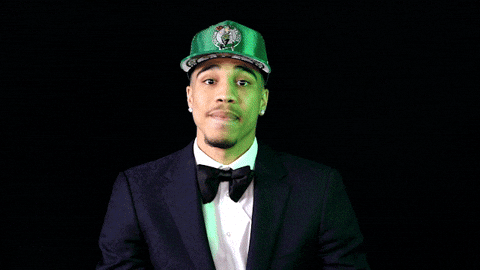 Early into his rookie season, Lonzo ball quickly established himself as an all-around point guard and even broke LeBron James' record for being the youngest player NBA ever to record a triple-double.
Lonzo finished the season averaging 10.2 ppg, 7.2 apg, and 6.9 rpg and the Lakers won 9 more games than the previous regular season. Pretty impressive. But most importantly, his play and selflessness invigorated the Laker franchise.
It helped unlock the potential of players like Kyle Kuzma, Josh Hart, and Brandon Ingram. Or as Julius Randle, Lonzo's former teammate, describes playing with him:
"It's great. It's honestly contagious. Honestly, getting up and down, everybody throwing the ball ahead, moving, the fast pace, it's contagious. So everybody's really excited when you get on the court with him."
View this post on Instagram
This sentiment also attracted comparisons to point guard greats like Magic Johnson, Steve Nash, and Jason Kidd. While Lonzo shares many similarities with these players, he has his own unique playing style and offense.
Jason Kidd statistically is very similar to Zo, but of course, J-Kidd was much more aggressive defensively. And that is where the comparisons to Jason Kidd fall short. Jason Kidd was also a lot smaller and less athletic than Lonzo.
For me, the player that Zo best resembles is a younger Rajon Rondo that played with the '08 Boston Celtics. Lonzo, like when Rondo first entered the NBA, is a smart, pass-first point guard that really seems to bring the best out of his teammates.
https://giphy.com/gifs/boston-celtics-rajon-rondo-9deCaP3LXOcyk
Rondo, like Lonzo, got along with veteran players and played well with older stars like Kevin Garnett, Ray Allen and Paul Pierce — this was definitely key to the success of the Celtics during their championship run.
Form his rookie season, Lonzo has progressed greatly; even if his stats do not show it. While Lonzo is averaging fewer points, rebounds, and assists than this season, he is playing much better basketball; but do not tell the analytics people that!
Often, the stats reveal little about a players game or his ability to perform when it really counts. They also ignore how a player performs in various match-ups.
View this post on Instagram
While Lonzo is doing statistically worse than last season, it's because veterans like Rondo and LeBron are taking more responsibility away from Lonzo on the court.
However, you can just see that Zo's ability to execute and play well when it counts has improved miles from last season. Playing with the King has definitely helped in this aspect.
Just last week Lebron and Lonzo became the first duo in over a decade to get a triple-double during the same game since when Magic Johnson and Kareem Abdul Jabbar did it years ago.
https://www.youtube.com/watch?v=QBbhNFPh37s
Recently Lonzo described his enthusiasm and gratefulness of playing with Lebron saying:
"Ever since he got here, it's been a dream come true for me. I watched him my whole life — he was my idol growing up. Then we both get a triple-double in the same game. I don't even know if I dreamed of that before. It was a good day today."
This is quite contrary to what KD said about players wanting to play with LeBron James recently. Lonzo is definitely one of the most exciting young NBA players to watch and watching his growth this season proves he could be the next elite point guard in the next few years.
However, only time will tell if he will be "better than Stephen Curry" as his father once proclaimed before the 19-year-old ever played an NBA game.