The longevity of Jay-Z: What you learn from the GOAT of rap
Sean Carter, Jay- Z, Hov, Jigga, Beyonce's husband, the greatest rapper of all-time — or whichever moniker you may know him by — is officially 49 years old today.
If 49 is as alarming to you as it was for me it's because its a got damn feat in hip-hop.
When you look at the elder statesmen in the game you'll see a lot of rappers-turned-executives, rappers-turned-moguls, rappers-turned-label-heads and rappers who think they have it but clearly don't.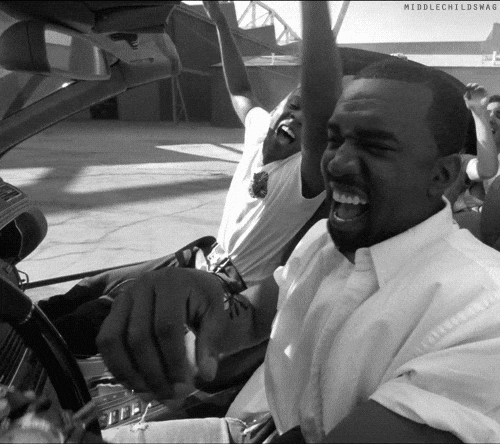 Rarely do you see an artist in hip-hop succeed the way the 4:44 rapper has at his age, it just hasn't been done. And If you revisit his lyrics on the iconic Black Album, you'd see it's something Jay is even aware of himself.
"There's never been a nigga this good for this long
This hood
Or this pop is hot
Or this strong
With so many different flows
This ones for this song
The next one I'll switch up
This one will get bit up"
Sure, Dr. Dre dropped his studio albumCompton at the age of 51 back in 2016 and Cash Money's Birdman, at 55, released a joint album with Jacques just this year, but both projects came and went and held no cultural currency.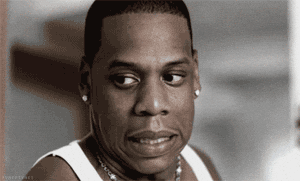 Similarly, Wu-Tang-Clan's Raekwon released a studio album last year at the age of 47 but no one other than his die-hard fans were checking for it. Just like one of the pioneers of rap, Ghostface Killah who this year a the age of 48 dropped his thirteenth studio album, The Lost Tapes — no hype, buzz or love.
Some quit before 40 even with illustrious careers. Ludacris, now 41-years-old, hasn't released anything since Ludaversal in 2015 when he was 38 and 50 Cent, who's now 43-years-old, dropped his last album Animal Ambition in 2014, at 39.
Meanwhile, at 40 years of age, Jay-Z released Blueprint III, which went on to be his 11th number one studio album and also featured two No. 1 records in "Run This Town" and the New York anthem "Empire State Of Mind."
It's almost as if once a rapper leaves their 30's there's a significant drop off from the billboard to other forms of media. If Pusha-T didn't drop Daytona this year at 41 years of age, I'd find it hard to find a rapper other than Jay-Z who's been at the top for so long.
Since 1996, the Marcy projects rapper has been releasing studio album after studio album, with a four-year hiatus being his longest hiatus. While others wither away, some find other ways to keep their name hot outside of music. And while Hov has always his hands in a number of other ventures as well, he hasn't lost in music… yet.
He has 14 No. 1 albums on the Billboard 200, which is the record as the solo artist with the most leaders in the history of the tally according to Nielsen Music, Jay-Z's albums have sold 36.3 million copies in the U.S. so far, and he's still going strong.
He and Beyonce surprised the world with the collab album and tour with the Everything Is Love LP. So, how has Sean Carter maintained longevity, and furthermore, what can we take away and apply to our lives?
Growth
The current generation of rappers are notoriously dubbed 'mumble' and 'Soundcloud' rappers and are said to be 'user' rappers compared to the 'dealer' rappers of old, which is cool or whatever, that's their prerogative.
But how many of these artists can you see progressing and maturing with their music? How many are making content that will last beyond this year? Can Rich The Kid, Ski Mask the Slump God and Young Bans make content beyond where they are right now in their lives?
When you track Jay's career trajectory he always stayed himself, didn't chase trends and related to the times. From Reasonable Doubt to Maga Carter Holy Grail, Hov has always known how to tell stories about his life, and because he continues to grow, he'll always be able to rap.
https://giphy.com/gifs/80s-young-jay-z-FdFhE8iozVW92
If we want to last, in anything, we have to evolve. We can never be the same and progress.
A lot of us, when we get to a certain age, status or begin making a certain dollar amount start feeling as if they've arrived at the individual we're supposed to be, and that's when we lose.
If you want to be good anything as good as Jay is at the industry of rap, don't stop growing.
Consistency
It seems obvious, right? If you want longevity you should, at the very least, keep working for a long time. But that's slips most up — they lack consistency.
Be it albums or singles during the summer months in preparation for a fall time takeover, Jay never stops working.
Each of his 14 solo albums all reached platinum status, he has multi-million dollar deals with Live Nation, Samsung, and Sprint to ensure that he's getting the most value out of release, and he's made the Cash Kings list every year since its inception in 2006.
The man doesn't stop. If you want to be on top, never quit.
---
Preservance
Another reason Jay has been able to stay on top for so long is that he protects his energy and moves incredibly calculated.
The elevator incident between he and Solange was one of the rare times we've ever seen something about Jay-Z and his family that he didn't choose for us to see. That counts.
Many of us are much too free with who we let in, who we let around us and what we reveal. Jay-Z set his circle up in a way that if they were ever to fail it would be on his own accord. It's why you see a lot of artists and celebs who were close to Hov at one point cast aside and broke.
He cut out Dame Dash, he cut out Beans, and he even distances himself from Kanye when things got too hot. If you want to last, you must protect yourself for yourself. When we preserve ourselves, we can give us the chance to last.
Even if you don't give Jay-Z the edge as greatest of all time off his lyrical talents, you'd have to give it to him for consistency alone.
Jay-Z may have turned as old as your grandparent today, but don't ever count him out.