The jux: How fraudsters are forging Black art for big racks
African-American artists are getting played hard body karate. Their works are being forged by fraudsters and there is nothing that can really be done to combat the market of fakes due to fear of litigation, a lack of funds, and limited expertise.
The problem is a direct result of the demand for African-American art to be exhibited and sold in museums. In 2018 there was an obvious market shift. At Sotheby's art auctions alone, African-American art brought in millions of dollars.
Some works quadrupled in price. A quartet of Jean-Michel Basquiat's pieces raked in $41 million. Another piece by Kerry James Marshall sold for $21 million — it was originally acquired for $25,000.
Proving this notion even further, Henry Taylor's "I'll Put a Spell on You" (2004) work sold for $800,000, quadrupling its $200,000 estimate, the piece would set a world record for Taylor. Still, for forgers, this is the ultimate jux.
According to a recent article released by The Art Newspaper, New York-based gallerist Michael Rosenfeld and champion for the works of African-American Modernists is aware of the rise in fake artworks.
Just over the past few weeks, Rosenfeld has come across forged works of Alma Thomas, Beauford Delaney, Charles White, Romare Bearden, and Bob Thompson. He told The Art Newspaper how messed up this is due to the reason many of these artists' works were overlooked during their lifetimes. Rosenfeld said,
"It's a whole generation: you could go from A to Z through the list, from Charles Alston to Charles White. I am seeing fakes attributed to all of them. You simply can't go back to the source anymore, and there is only a handful of people who worked first-hand with a lot of these artists while they were alive… Forgers know they can capitalize on that."
Real talk, there might not be any solution because of the overlook and lack of people who worked first hand with the African-American artists' works that are being forged. Simply put, there are not enough experts and knowledge of the works is limited.
Even for Black artists that have foundations and estates protecting their legacy, there aren't enough funds to take on a case. Bridget Moore of New York's DC Moore Gallery, which represents African-American artists told The Art Newspaper, "Foundations just aren't doing this work anymore; they can't afford to."
Fuck, so what's the solution? Keep a file of fakes on hand, suggested Moore.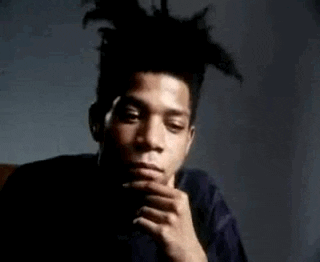 Still, there has to be another wave, or nah. A court case back in 2011 proved just how long a forger can get away with flipping fake pieces. William and Beryl Toye pleaded guilty to conspiring with a New Orleans-based dealer for nearly half a century.
The jux? They sold dozens of works painted by Toye fraudulently and signed as Clementine Hunter, an African-American artist who died in 1988. A shame that the case itself took three years to conduct and conclude even though Clementine was a well-known painter.
FBI special agent Randy Deaton told The Art Newspaper why it was so difficult to catch the thieves. "She was well known, but there wasn't an authoritative archive of her career," he said.
What really got the Louisiana forgers bagged was the massive number of forged works attributed to Toye and the presence of cat hairs on some of the artworks. Cat hairs!
Sick.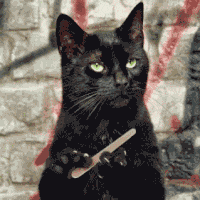 As we look to 2019 expect the forging market of African American art to grow.
Rosenfeld who first noticed the rise of fakes 20 to 30 years ago told The Art Newspaper that the situation is "increasingly epidemic" and the only way to not get g'd is by common sense. He said,
"If it seems too good to be true, then it probably is."