'The Happy Broadcast,' an anxiety-free news platform, inspires hope
Illustrator Mauro Gatti wants to remind us that no matter the constant influx of bad news these days, we can still be optimistic. Not through wishful thinking, but by actually being and accepting that we have the potential to look at the bright side. 
Gatti doesn't consider himself a journalist nor an influencer, but having had his own social anxiety exacerbated by daunting headlines, he set up an online art project in 2018, called The Happy Broadcast.
---
The Happy Broadcast
The Happy Broadcast spreads good news with stylized cartoons. On Instagram, it has already garnered over half a million followers.
"I want to create something positive as an anti-venom to the vitriolic rhetoric that pervades our media," Gatti wrote on his website.
"That's why I illustrate and share positive news from around the world in the hope that it brings you some happiness and inspires you to spread some good news yourself."
Hailing from Italy, now based in Los Angeles, Gatti has illustrated for more than fifteen years — things such as children's books, like A is for Apricat, Batti le Ali, Ping vs. Pong, and Hugo makes a Change,  games, apps, and videos.
He has even won an Emmy for his work on Ask the StoryBots, a 2016 original Netflix series for children, featuring animated creatures who, living beneath technological screens, jump about looking to answer young people's questions.
His posts include news about rehabilitation centers for captive dolphins, Scotland becoming the first nation to include LGBTQ history and rights into the curriculum of every public school there, and NASA renaming its headquarters after the first Black female engineer Mary W. Jackson.
Similar posts feature stories about the Native American Esselen tribe having regained ownership of its land after 250 years and New Zealand's parliament having passed an Equal Pay Amendment Bill for gender-based pay equity.
Others are about stories like the "modern"  Dr. Dolittle, who has created custom animal prosthetics, saving over 20,000 of them in the last sixteen years.
And most recently, Gatti shared news about a town in Costa Rica getting nicknamed "Sweet City" to celebrate the biodiversity of all its bees.
---
The importance of positive news
Gatti doesn't intend to stray away from the more tragic stories that circulate in the media. What he does intend, however, is to find silver linings in the hopes that he could inspire the enactment of more positive change.
For instance, even when focusing on the pandemic, instead of reporting on deaths and surging cases, he shared a post on how Australia has signed a deal for a coronavirus vaccine and will make it free for its population. And how more than one million people in the U.K have given up on smoking since lockdown, a large percentage of whom are young people.
Gatti has affirmed for us somewhat tacitly: the brain really does work in miraculous ways. 
---
The effect of negative news on the brain
Have you ever caught yourself in the heat of an irrational addiction to particularly bad news? Usually, you are sitting slouched over a screen in the safety of your own home, food in the fridge, and most ideally, there is someone by you whose presence is reassuring and protective.
Admittedly, you feel better-off than the rest of the world, so you keep on reading disturbing headlines and pathos-appealing clips with politicians preaching about abstract, idealistic notions that most of them don't even know how to manifest.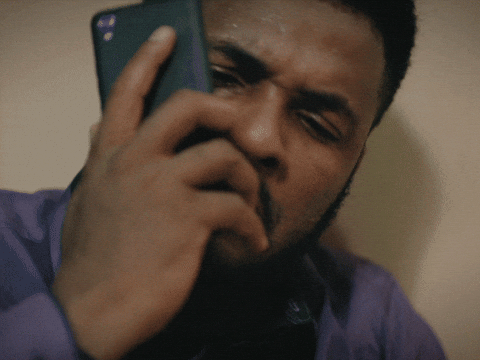 Your reality doesn't scare you, so you jump into others' realities: loss of jobs, illness, death, injustice, breakdowns.
We tell ourselves that we cannot take it anymore. We shut off the TV, uninstall Facebook and Instagram, cancel our subscriptions to newsletters, tune out of any sociopolitical or socioeconomic-involved conversation. And yet, in a short while, we return to that same routine, to that one, the one that set in us nothing but hopelessness. 
But we can't admit one thing: in a very twisted way, we want to go back to it, not because something is terribly wrong with us. Rather, it validates our feelings. Then and there, our fear isn't only ours. It also belongs to every nook of the world. And comparatively, some of us might, indeed, be better off.
We are not alone. None of us are okay, we are told. 
However, it's natural. Since the beginning of human history, we've been trying to adapt and overcome the triggers in our environments. Our "negative bias," counterintuitively, is what saves us from stepping into danger.
Neurologically, our cerebral cortex gives off more electrical activity when processing bad news than vice versa. It excites our nervous system and we are stimulated to process information, visualize ourselves in that kind of negative circumstance we had just read about.
We delve deeper. We think of ways to keep ourselves and our loved ones from harm's way. 
---
Gatti's wisdom in spreading positivity
Gatti encourages us to rework the plasticity that is our brains. His work teaches us not to necessarily ignore the bad news merely because it makes us uncomfortable, but to try to look at all sides of the spectrum.
It teaches us to approach topics with reason and passion, not just to choose one over the other, but to take care of our mental and physical well-being, for what kind of benefit do we bring to helping society if we feel relentlessly burned-out? 
Now, when good news is more in demand because millions are isolated, confused and grief-stricken, a deep appreciation for his work is nowhere near to slowing down.
The Happy Broadcast has been self-funded from its beginning. Gatti doesn't like to monetize on something that's meant to heal people.
In June, he released a book with 160 pages of positivity. Proceeds for the sales will go towards Choose Love, a non-profit organization that supports LGBTQ refugees at the U.S.-Mexico border.
"I've always felt that there are so many good news stories in the world that don't get enough attention," he wrote on his Instagram account as he announced his book.
"I felt a responsibility as an artist to use my art to highlight positive events, and to share the kind of stories that give us hope."
That way, he said, much-needed change can finally be brought about.