The CEO of Zodaka gives us a fresh take on how the next-gen can take over cannabis
Co-founder and CEO of Zodaka Jordan Friedman has created a way for us to buy marijuana securely. His cutting-edge payment platform looks to become "the PayPal of cannabis" and was launched to create a safe hub for weed lovers and merchants all over the nation.
Still, there seems to be a lot of misconceptions about the booming industry as it looks to appreciate in value within the next couple of years — $21 billion by 2021. One thing we always seem to consider is how to get involved, but first, we have to clear the cobwebs.
Kulture Hub was able to catch up with the 21-year-old Oakland based CEO.
Over the phone, he addressed the misconceptions the older generations might have about the multi-billion dollar cannabis industry; how Gen-Z and millennials can establish themselves as cannapreneurs; and the issues Zodaka looks to solve over the next couple of years.
It's over, just say yes to marijuana!
https://giphy.com/gifs/episode-decider-begin-7ecOZhLQ6zbQQ
First and foremost Nancy Reagan and her whole campaign "Just Say No" fucked up a lot of movements towards a more cannabis driven American economy.
It's proven that Baby Boomers and Generation X would largely benefit if they adapted to the times. In fact, "Marijuana has been shown to have benefits in treating certain conditions that affect older adults, including neuropathic pain and nausea…," according to Benjamin Han, MD, MPH, an assistant professor at NYU Langone Health.
With that said, the stigma surrounding marijuana needs to be addressed. Studies have proven on multiple occasions that bud can be used for more good than bad and compared to the other Schedule I drugs this "green stuff" is basically harmless.
It's time to move forward, you old geezers. We are losing out on major "pasta" and if our nation is driven by a capitalistic economy then you simply need to make room for this billion dollar business.
In 2017, the emerging industry took in nearly $9 billion in sales, according to Tom Adams, managing director of BDS Analytics. To put this into perspective, those sales are equivalent to the entire snack bar industry, or the annual revenue from Pampers diapers.
"There is still a general stigma, it's changing very rapidly, and people are seeing that cannabis has a lot of medical benefits. But there are still a lot of people in parts of this country that grew up with the Nancy Reagan campaign an think that [weed] is this evil, evil thing…," said Friedman.
There is infinite potential for Millenials and Gen -Z to run the cannabis industry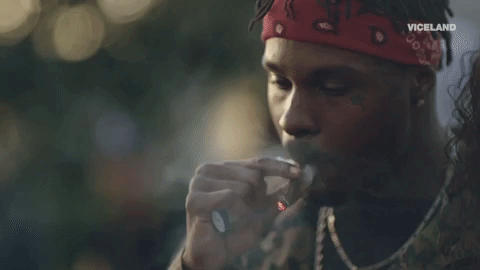 There is no defined path forward for the cannabis industry and with that comes room for young talent. Enter our very special generation of creative freethinkers and progressive intellectuals.
Still, navigating the cannabis industry might be difficult, but "entrepreneurship is risky as is." You will face many obstacles along the way because of different state and federal laws regarding marijuana, but if you make the connections, work smarter not harder, and find an angle on the industry that gets people excited – success is almost guaranteed.
Friedman is the perfect example of the new business ideas you can come up with if you are able to think outside of the box within the booming cannabis industry. Zodaka was created out of a necessity for marijuana consumers and merchants to safely make and accept high-risk payments.
Everyone at Zodaka has worked incredibly hard to get to a point where they really have a shot, a very good one, to be the PayPal of cannabis and take over the whole industry in that sense.
"I'm stoked every day… This is a labor of love for sure, for me and for everyone in my organization. We are here because this is the quickest growing, newest industry in America, and prohibition is ending; that happens only once…"
Friedman continued,
"Look, I'm not going to sugar coat it. It's hard and it's stressful. But, for me there is nothing else I've wanted to do than run my own business, be in tech, and get to change problems that I thought could be done a lot faster through technology. Every day is new, different, interesting, and fascinating. Being in a position to have a pulse on the whole marijuana industry and ecosystem is a blessing… I think that when you love something the sacrifices you make are even more worth it…"
What's next for Zodaka, the PayPal of cannabis
Freshly out of beta, Friedman and the Zodaka team will be doing a huge roll out with cannabis delivery companies and dispensaries over the next couple of months. In fact, Zodaka has only been on the market for six months, yet, the payment platform is generating revenue and has over 50 companies processing.
The rest of this year and 2019 are looking to be bangers as the high-risk payment platform looks to take over the marijuana industry. Truly, Zodaka is in the best position for a takeover, as the company's competitors don't stand a chance. According to the young CEO, they are not compliant, functional, and their pricing is absolute trash.
For sure, weed consumers and merchants need to keep up with the progressive platform because there is a lot we can learn from Friedman and Zodaka as they make waves in the cannabis industry.
Before they break the mainstream, Friedman wants young cannapreneurs all over America looking to break into the industry to know,
"Be forward thinking… The next generation needs to be entrepreneurial because that's what it takes to create something. In a world where everything is about instantaneous gratification, it's going to take the next generation to step back and realize that the things that are valuable aren't instant. They are long-term big picture projects, but the benefit that our generation and the next has is that we are digitally native…"