The Brokeboi Mentality: Here are 6 apps to keep that bag full
Staying within the brokeboi mentality can be hard. But we live in a world of technology and convenience, so why not use it to help with spending and saving?
These brokeboi apps will help you budget, save, and invest your hard-earned cash on a regular basis. Plus, the best part is they're all at your fingertips.
So what are you willing to do to keep running up multiple bags to get to the top?
Mint
View this post on Instagram
Ever wonder where your money's gone?
Then you spend time looking at your bank statements you recognize all the charges but wish you knew where you could've saved some. Try Mint. It's basically a budgeting app.
You connect your cards to it and set budgets for each type of spending, from bills and utilities to gifts. You can get as vague as "food and dining" or as specific as "fast food" or "coffee shops" when it comes to categories.
Beyond budgeting, the app gives you updates on your credit score, recommendations on what credit cards or loans are best for you and other apps that might be useful to you.
Mint will basically layout for you where your money is going so that you can make better financial decisions in the future.
---
Expense
If you're not comfortable connecting your accounts to an app you can keep it old school. The Expense app will be on you to remember to input every charge. You can still add categories though.
As long as you stay on it you'll quickly see where your money goes and you can make educated changes to get ahead. The app is simple but requires consistency from you.

---
Drop
Do you know how certain cards give you cash-back on purchases? With Drop, you can make that cash-back double. The way it works is you connect your cards, and earn points while using the portals within the app to shop at retailers and websites.
The points you earn per dollar can change over time with some getting a boost for a few days. You also get to choose 5 regular stores/services that you tend to spend with and those will be your "Power offers."
With "Power offers" your connected cards will automatically earn you rewards points every time you use them on those 5 power offers. The points are redeemable as gift cards to multiple stores and websites like Starbucks, iTunes, American Airlines, Groupon, Nike and more.
Peep the link and start stacking up rewards.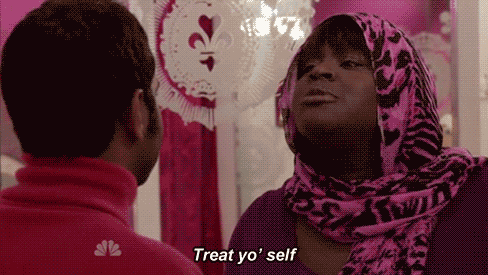 ---
Robinhood
Stocks are the wave but it can be hard to figure out how to buy them. Diversify your money with Robinhood. The app makes it easy to check out stocks and their past growth so that you can make a better decision about what to buy.
View this post on Instagram
Within every stock page, you see the % of Analysist recommend buying, holding or selling at any given time. As you get more stock exchange literate the app will help get you started with an easy to use interface.
Plus here's a link to a free stock when you sign up.
---
Acorns
If you're not so great at saving regularly, or if you just don't feel comfortable shelling out $100 to buy a given stock at a time Acorns is here to help.
The app rounds up your purchases to the nearest dollar amount and invests that money based on your preferences. By answering questions like how much risk you're willing to take with your money, to how soon you'll want to take it out, Acorns will act like a robot advisor on what portfolio of stocks to automatically invest in.
But look out for fees.
If you're a college student under the age of 24 the lower-tier version of the app is free, but if you're not there's a dollar monthly fee. So if you haven't been saving starting out Acorns is a good idea.
Peep the link for $5 to start out.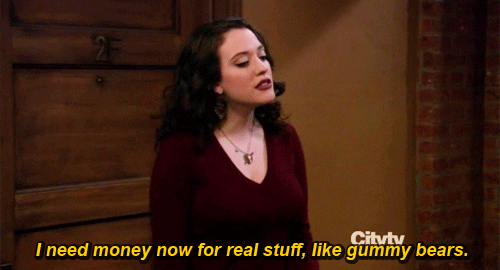 ---
AfterPay
Ever needed to buy an outfit today to get it in time for that event but your funds are too low for the whole amount? Don't have a viable credit card to charge it to, or just want to spread that bill out? Check out AfterPay, and basically pay off your receipt in installments.
The way that it works is that while using the app you connect your card, select the amount you need which will generate a barcode to use in person at the register when checking out.
The card on file will be be charged every two weeks to complete the purchase amount in four installments. You can choose for the money to be taken automatically or you can manually pay off the amount billed or more.
The app is also automatically an option at a lot of online retail websites like Urban Outfitters and Levi's so your account is usable on a desktop, as well as portals within the app to several retailers. Just make sure you don't overspend with this one.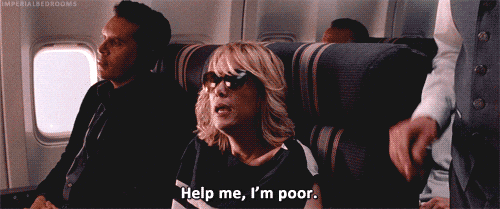 Brokeboi apps are here to help you spend less, save more and make more of your funds. So keep the brokeboi mentality close and the bag even closer.