Tekashi69's $200K charity donation gets dubbed: Where he went wrong
If you haven't noticed Tekashi69 is out of jail and back in action. He's been hopping on IG live to talk his shit, dropping snitch-like polls, and, most recently, getting his massive $200K donation dubbed from a children's charity.
Stoopid hype, he took to IG this morning to share his good doings.
A couple of hours later he would get dubbed by the No Kids Hungry Foundation and respond with the following Instagram post that has now been deleted out of shame.
Most would say that the rapper is absolutely sicketh. Still, in all reality, this is a good thing. Yeah, those children lost out on $200K worth of food but in the bigger scheme of things, it was a smart move.
"As a child-focused campaign, it is our policy to decline funding from donors whose activities do not align with our mission and values."
If you own a nonprofit, trust, this is the last mans you want representing the effort you've put in to spread your charitable initiative. God forbid Tekashi69 got a board seat.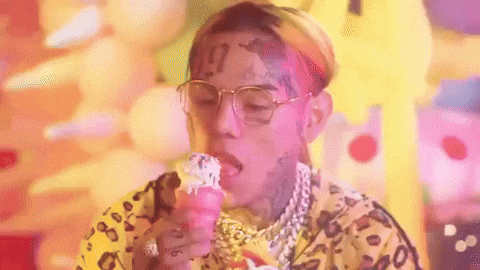 Don't forget. Before he was snatched, played like a Gameboy, and put in jail, he had a sus case going on. In fact, he pleaded guilty to filming a minor doing nasty things to a grown man in 2015. Yeah, buddy.
So, it's obvious why the charity dubbed him but besides that and whatever effed up situation he found himself in 2015, where else did mans go wrong? Why shouldn't we buy into his clout?
---
Tekashi never stayed true to himself
Rule numero uno of being creative — stay true to yourself. If it's one thing Daniel had, it was definitely a unique sound. His rambunctious flow was entertaining before he first broke the mainstream.
This is what people loved, this is what we wanted. It was unique. Tekashi69's early music made us want to rage. Even back then the masks, the colorful long hair was flowing, but there was no "claiming of sets." It was just all this loud noise.
He lost himself at some point. He sold out in the worst way possible. And that would surely come back and bite him in the ass. Now, all we have are songs like GOOBA, and FeFe.
meh.
---
You can't buy our love Tekashi
If for one second you think his publicist(s) is not trying to get him a heartfelt love story that "happens to go viral" you're asleep, fam. He failed big time with this charity stunt. His attempt to donate that $200K only reminded us of the nasty things he's done in the past.
Don't get it twisted. We've all been bought before, But, a snitch, an alleged pedo, and a phony, the community is going to need a lot more than $200k to be convinced you're a good human Tekashi69.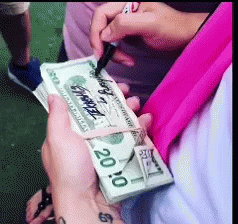 Yes, I want all the smoke.
---
Where's the humility?
Tekashi 69 making sure he doesn't drop the soap 😂💀 @6ix9ine pic.twitter.com/LrbkCHilCr

— WORLDSTARHIPHOP (@WORLDSTAR) August 11, 2018
Fresh out of jail, back in these skreets, and you have a target on your back. With all the situations you've experienced, why would you still be talking shit? We heard you. You are the king of NY, numbers don't lie, blah, blah, blah.
I get it, it is entertaining AF to watch him mentally navigate and find a rebuttal to what the world thinks of him. Still, a little humility will take someone with a bad rep very far. Just dip, disappear, let us forget about you for a while… Then make your comeback.
We'll probably all be better off.
By the way, if you have a chance donate to the No Kid Hungry Foundation. At least some good can come out of this.