Dr. Martin Luther King Jr. is hailed as one of America's greatest leaders who worked to bridge the gap between racial and class struggles in the name of equality. Rare photos of Martin Luther King Jr. remind us that even the most famous public figures can be captured out of the public light.
King was a man known to move mountains with his words, using speeches to call America to arms of peace, love, and commonality. MLK, a larger than life figure, is able to retain his memorable demeanor and candor of expression in his photographs.
So, with MLK day on our minds, here are five photographers who captured King throughout his life in photos in the Civil Rights Movement of the 1960s.
Photographers who captured the duality of King being a leader for the people, and a father to his children. Thus, on this day close to MLK day, we look at complex imagery birthed out of rare photos of Martin Luther King Jr.
---
Fred Baldwin
A photographer driven by curiosity, Fred Baldwin was brave and ambitious in his pursuits. The camera was his means of expression and also a way to find out the truths of the world. In 1963, Baldwin came face to face with the truths of America.
Baldwin stumbled upon a Civil Rights march in Savannah, Georgia and began to take photos of the protestors. There he met many of the leaders of the movement, including Hosea Williams who was a trusted member of Dr. King's circle.
Baldwin knew that the world needed to see what Black people were going through in this nation. And he dedicated the next few years of his life to photographing the movement including a picture of Dr. King at the municipal auditorium in Savannah, Georgia in 1964.
---
James Karales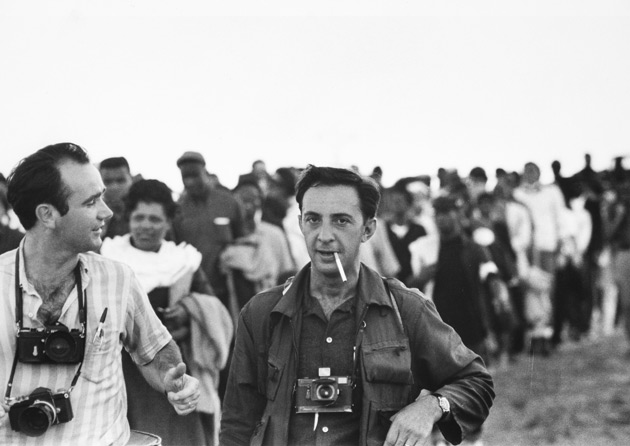 Some of the most famous civil rights images were taken by James Karales. There was the young teenager marching with the word "VOTE" across his face behind a backdrop of an American flag.
Karales is one of the few photographers to capture Dr. King at his most earnest and vulnerable state, with his children.
An image from 1962 shows Dr. King with his daughter, Yolanda, explaining segregation to her. The angst and disappointment of the conversation are shown in his face as he struggles to explain to a child why the world is the way that it is.
It's an image that shows King at his most hopeful. His hope was in the children just as he outlined in his famous "I Have a Dream" speech.
---
Ernest Withers
One of the most respected photographers of the civil rights era was Ernest Withers.
Much of his work came at the very beginnings of the movement, such as photographs of Emmett Till in 1955, and the integration of schools in Little Rock, Arkansas.
Ernest was revered by King for his documentation of the movement, and was allowed to travel with him and sit in strategy meetings as the main photographer documenting the history that they were making as a movement.
Thus, Withers' pictures were truly rare photos and insight into Martin Luther King Jr.
Withers was actually secretly an informant for the FBI. He would send them rare photos he had taken of Martin Luther King Jr., as well as contextual information of each event, and schedules of organizations and individuals.
King was never aware of this truth, as well as many other activists of the time period, but that takes nothing away from the wealth of history given to generations after the Civil Rights Movement through these photographs.
---
Steve Schapiro
A photographer truly one of a kind, Steve Schapiro found himself in the middle of multiple historic instances, most notably his work documenting President Kennedy's campaign.
His work capturing the civil rights movement came in the form of documenting the historic march on Selma in 1965.
Schapiro captures a rare photo of Dr. Martin Luther King Jr. marching with the flag of red, white, and blue behind him.
The black and white pallet of the photograph blends King in with his compatriots of peace behind him, all marching to the beat of the same drum of equality and love.
Yet, King is still able to stand out as the center of the piece. That attention to the subject and blending of their image and might is what makes Schapiro's images what they are.
---
Moneta Sleet Jr.
Moneta Sleet Jr. is a legendary photographer for his work capturing the Civil Rights movement. This includes rare photos of the Montgomery Bus Boycott of 1955, Martin Luther King Jr. Nobel Peace Prize acceptance speech of 1964, and the march on Selma in 1965.
Dr. King and Sleet grew to be close friends throughout the movement because of his respect for his work. While Sleet captured King many times through his life, his work through King's death is what most remember.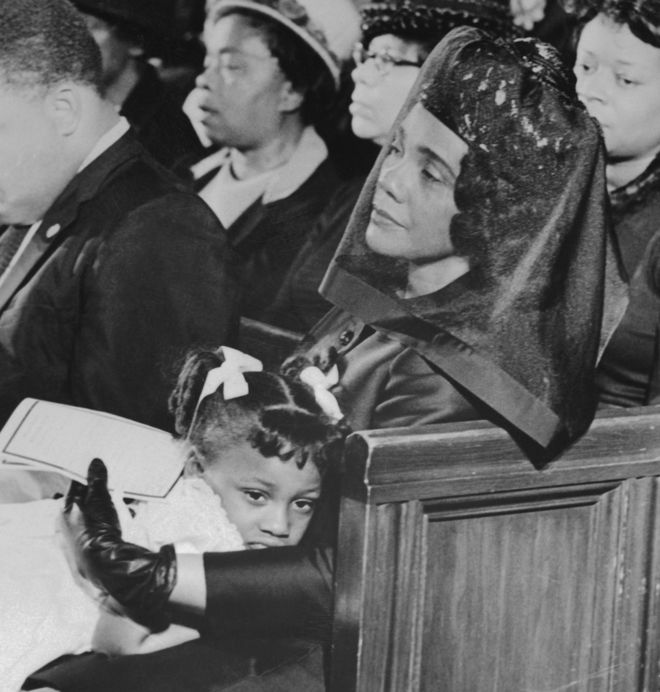 Sleet captured an image of Coretta Scott King and the King's youngest child, Bernice, at a service in Ebenezer Baptist Church. The image shows Mrs. King grieving and comforting her child. It's a somber image showing the weight of Dr. King's absence on their lives.
The image earned Sleet a Pulitzer Prize, making him the first African-American to receive the award for journalism. He made history with an image he took with his heart while also grieving for an old friend gone too soon.
---
Rare photos of Martin Luther King Jr. remind us the fight for equality doesn't stop
Dr. Martin Luther King may never walk this earth again, but his legacy is forever. MLK day and these photos taken by brave photographers are constant reminders of how large his legacy truly looms over us.
Through their lenses, these photographers ensure that Dr. King will always be remembered for generations to come.
With MLK day on our mind, these photographers and their photos also should inspire all creatives to not only create, but document the times that we are in.
That is the true nature and responsibility of an artist and each of these photographers understood their role in the fight for change and equality.