Artist, producer, entrepreneur, fashion designer, and culture mogul Kanye West is on the verge of billionaire status, with his shoe line and brainchild Yeezy expected to top $1.5 billion in sales in 2019.
Kanye recently spoke with Forbes about his collaboration with Adidas, among other lingering questions the public has had about the creative genius over the past few years.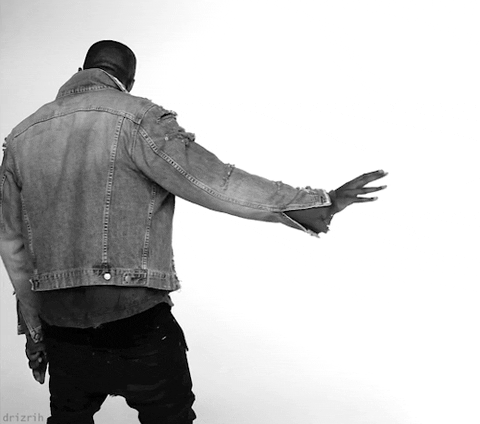 Kanye West was born in Atlanta and grew up in Chicago. His affinity with design was evident at an early age. Back then he would draw sneaker designs while in class.
Yet, Kanye made his name and money through music. With his new sound in the aughts, he showed that rap didn't only have to be about sex, money, and drugs. Even then he was an innovator as he set a new tone away from the grandiose baselines and minimized melodies.
A person who some consider the GOAT in music also has a keen eye for other art. When adidas sensed Kanye's dissatisfaction at Nike (primarily over not receiving royalties), they invited him to Germany. From there, adidas Yeezy was born.
"It was the first shoe to have the same level of impact as an Air Jordan, and I wanted to do more," West told Forbes.
"And at that time Nike refused to give celebrities royalties on their shoes," he continued. At the time it was unusual for Nike to dish out royalties to public figures who were not athletes.
Still, it made no difference to Kanye. Why?  Because if one thing is for sure Ye is about that bread. In a 2013 interview with Forbes, in rebuttal to Nike's refusal Kanye noted:
"I need royalties. It's not even like I have a joint venture. At least give me some royalties. Michael Jordan has 5 percent and that business is $2 billion. He makes a 100 million dollars a year off of 5 percent royalties…"
Sheesh. He continued to argue.
"Nike told me, 'We can't give you royalties because you're not a professional athlete.' I told them, 'I go to the Garden and play one-on-no one. I'm a performance athlete.'"
Fast forward to 2019, Kanye now has 15 percent royalty on wholesale. Eat that with a tall glass of milk Michael Jordan. (He definitely drinks wild milk.)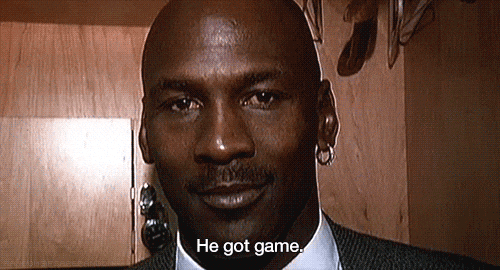 A huge part of the appeal of Yeezy is that it is Kanye West's brand and there's no denying the impact Kanye has on popular culture. adidas also knows how to make some valid shoes.
And lowkey, Yeezy is kind of just a fun thing to say.
Plus, Kanye's creative vision has been on display the entire time since he linked up with adidas in 2015. Comparing Yeezy's to the shoe-form of Lamborghinis, Kanye has never been shy in his confidence.
He may lose some fans here and there, especially when he dons a MAGA hat and poses for pictures with Trump, but Kanye fans have always known who Kanye is. His unapologetic arrogance is perhaps the thing Ye stans love most about him.
Kanye still owns 100 percent of Yeezy, which is why the betting money would be on him becoming a billionaire sooner rather than later.
Along with his wife Kim Kardashian-West, Kanye has enough money, power, and prestige around him that billionaire status is a small goal to reach for his family's legacy. Plus, since the two have been together Kanye has helped KK with many of her creative projects.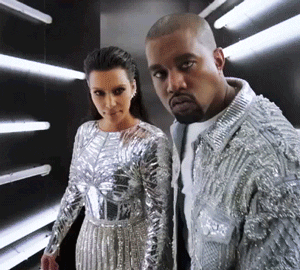 And although it might be a very obtainable goal for Wes it would still be epic to see him hit billionaire status. It would plant Kanye in the history books as not just a celebrity of this era, but a major influencer and supreme success story.
"He pushes people to do their best and pushes people even outside of their comfort zone, which really helps people grow," Kardashian-West told Forbes.
Another part of the allure of Yeezy is the limited release and surprise drops of the shoes. Adidas understands and works hard to manage to release enough pairs and new shoes to turn the always-present profit, while still maintaining the mystique of the shoe.
No one can deny that if you're the one person out of your friend group with a certain shoe (whether its because you got lucky in a raffle or just got bread like that), you walk out of the crib in Yeezys you've got doves flying overhead.
The feeling is dope, almost immaculate.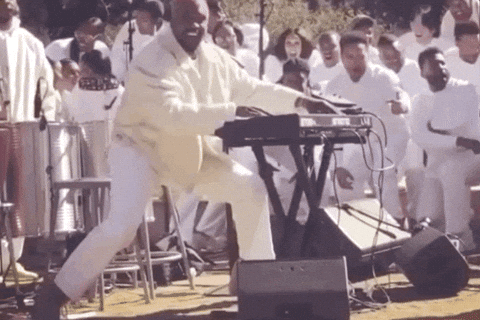 With Kanye, things are rarely what they seem. For every story about Ye, there is another, contradicting one. We don't ever truly know what he is thinking, but now, perhaps, we know where he is heading.
Yeezy is set to go way up, and its trajectory looks to overlap with Kanye's completion of becoming a billionaire.