Instagram recently hit 1 billion users and right on queue they rolled out a huge new update — IGTV — introducing long-form content to the ever-evolving visual consumer.
Up to one hour of video is able to be uploaded at once and you will be able to upload from the Instagram website from your computer as well.
IGTV is being seen as a competitor to YouTube but using vertical content only.
We are already seeing the type of content Instagram wants for IGTV with the Louis Vuitton video of FW19 pre runway event promotional video with new CD Virgil Abloh.
The intentional difference between normal uploads and IGTV is professionalism, content made professionally with a lot of effort put into the long form content.
Instagram saw how well IG live was and the long tail of viewers who would watch after the live ended, the natural evolutionary step would be to allow people to upload previously recorded/edited work that is meant to be watched more attentive than normal stories and live post without being apart of your feed.
But just like Instagram itself, it's not the app that keeps people around — it's the content being created for the platform.
This is going to be an uphill battle for Instagram to get people to watch long-form content on IGTV because so many people are already watching YouTube videos every day.
Over 400 hours of content is uploaded to YouTube daily and with higher engagement on Instagram uploads, it's going to be interesting seeing which platform works for content creators and curators.
Much like when Twitch TV started to grow, the question was not, "is this going to kill YouTube" it was "how is this going to change my contact with the audience," Twitch very quickly became the place for people to interact super quickly with consumers.
If your content did not benefit from the live interaction then there was less of a reason to stream and like most things now, everyone found their place.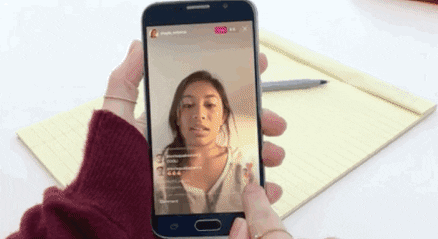 Ninja getting 41k followers in one day is amazing but he would not be growing or able to create that type of growth through a traditional YouTube video game commentator route.
Only time will tell what IGTV will bring to the table in terms of content consumption, will people watch podcast style videos on Instagram or will youtube continue to dominate the video world? Over 500,000,000 hours of YouTube are watched every day, that's more than 57k years of videos being watched daily.
It's hard to compete with such a large company as YouTube but like everything else in today's internet world, users will use what's best for them and content creators will use whatever they like most to upload.
That back and fourth of interaction between created and the consumer is what makes this type of platform so amazing, the development of content is based on both sides of the content.
Both YouTube and Instagram have 1,000,000,000 monthly users so it's going to be interesting seeing social media influencers on IG utilize IGTV for longer content.
The real question is which platform will it be more intuitive for these influencers to make their bread? Only time will tell.