While some will say rappers are professional liars, there are still plenty of artists who speak their truths. And in this day and age, we can easily separate the real from the fake.
Those are the artists who real fans of hip-hop usually gravitate to and it's the sole the reason why DMX was able to take over hip-hop in the late 90s/early 2000s.
In the rap game, when it comes to bars, it can make you or break you — literally. Ask Bobby Shmurda. His lyrics alone landed himself and members of his GS9 crew behind bars. For DMX, it's a different story.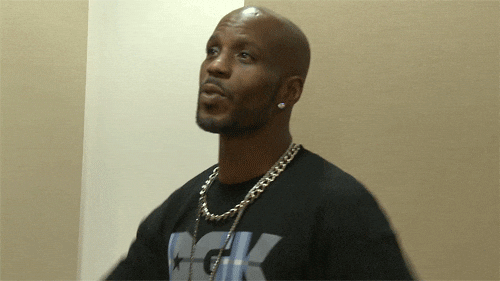 After failing to pay back $1.7 million in taxes, Uncle Sam was coming for DMX's neck. Known by the government as Earl Simmons, the Yonkers emcee was staring face to face with a maximum five year prison.
Admitting his guilt, DMX continued to wear his heart on his sleeve while in the Manhattan Federal Court room. Taking the stand, the "Party Up" emcee let Judge Rakoff feel his pain.
With nothing to lose, DMX requested to the judge to let him play "Slippin."
This hip-hop ballad vividly captures Mr. Simmons struggles of continuously overcoming obstacles and hardships which left him emotionally scarred.
As the song played in the court room, members of DMX's entourage were seen nodding their heads to the beat. It also seemed to have a huge impact on Judge Rakoff's decision.
As a result, DMX was only sentenced to one year in prison. Who would have ever thought a rap song could reduce a prison sentence?
Although the system couldn't turn the other cheek to DMX's utter disregard of the law, Judge Rakoff was fair and just. He denounced the prosecutions attempts to vilify a hip-hop legend.
https://giphy.com/gifs/nose-reindeer-dmx-RoCScf2OyQjLi
Growing up, Mr. Simmons was abandoned by his own mother, overcame child abuse and battled with drug addiction. Now, he is a father to 15 children. These were all facts he pointed out in his song which played for the courtroom.
Even as recent as his 18-month-old son who has a medical condition that has already required two surgeries.
In addition to the sentence, the judge hit DMX with a 2.3 million fine. Nevertheless, this is a win for hip-hop. Stay up X!