The mainstream fashion scene as we know it is dictated by popularity built off a given brand or influencer's online presence.
Fashion and the internet often work hand in hand, with the former drawing more and more influence from the latter, resulting in a higher volume of attention-grabbing garments which are then flaunted all over social media.
We've all seen your Anti Social Social Club hat and Thrasher hoodie, dude. As the Business of Fashion points out, it's resulted in fashion relying less on substance for design influences but rather on the flamboyance for attention, or as the kids say, clout.
This creates an opportunity for aspiring, self-proclaimed entrepreneurs who camp out overnight outside of the Supreme store in order to flip the box logo hoodie they just bought.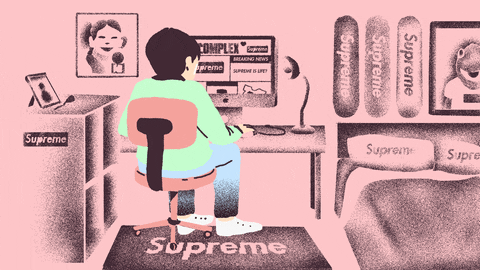 Besides disrupting the streets of New York every Thursday, this results in a second-hand market where buying and selling hyped clothing as fast as possible can be profitable if done correctly. The most coveted items often belong to the world of streetwear, a pocket that exists within the realm of fashion.
What started as hype attached to names such as Supreme and BAPE, has now grown to encompass brands such as the current seasons of Balenciaga, Vetements, and Raf Simons.
It's become common to wear a multitude of brands in an outfit that would otherwise have been frowned upon years ago, such as mixing Balenciaga, a world renowned and historic fashion house, with Fear of God ripped jeans, a fairly new brand that grew in popularity thanks in part to none other than Kanye West.
An unfortunate by-product of the resale market is the high risk of buying fakes or being scammed when buying online from the likes of eBay and similar websites. Even buying and selling in person has its own risks, as Hypebeast discusses in further detail in a report on the cons of sneaker reselling.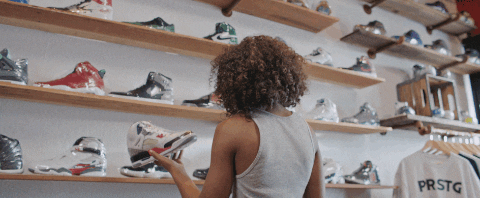 This, among other reasons, has helped in the increase of interest regarding consignment shops, which according to NARTS is roughly 7% every year.
As The Guardian reports, even the wealthy take part in consignment shopping. Consignment shops take away any stress from dealing with strangers from the internet and the risk of purchasing any fakes, as most shops offer an authenticity guarantee.
In the context of streetwear, consignment shops play a major role in both hype and value. For example, the Adidas Yeezys can be found at several major sneaker consignment shops, and as GQ reports, the prices are ridiculously high.
Given that physical stores stock these sneakers at these fixated price points with nowhere else to purchase from, the market is essentially created the moment someone decides to make the purchase.
However, consignment shops are more than just governing hype entities, they're essentially the materialistic equivalent of the promised land. Much like the lottery, shopping at consignment stores can be a bit of a gamble; you might just find yourself a grail.
The vintage nature of these shops often expose you to clothes that you either never knew existed or never imagined you would find. Imagine finding yourself a Saint Laurent safari jacket from 2014, a period where proclaimed designer Hedi Slimane took over the mantel of the iconic fashion house.
You don't have to imagine anymore, as Antoinette actually has that jacket for sale, among other incredible pieces.
The point is that Consignment shops offer the fashion scene more than just hyped clothing, they offer any avid admirer of fashion the opportunity to strike gold.
While consignment shops do often dictate the market for widely coveted clothing and sneakers, they also allow you to search for any personal grails you may not have had the chance to buy before.
They're pretty damn great, I suggest you give consignment shopping a shot. You might just get your clout up.