When we look back on the 90's, we envision a world of color.
We remember an era of life when originality was the norm. It was a time when entertainment — whether it be sports, music, or comedy — was raw and authentic.
It birthed some of our favorite hood classics like Poetic Justice, Menace 2 Society, Boyz N The Hood, and of course Friday.
Friday is a true urban classic. It not only impacted but also shifted an entire consciousness of creative content that is still felt until this day.
It captured the urban renaissance of the late 80's early 90's with the wisdom of the 60's and 70's old heads. It's showed there's beauty in the struggle and love will always prevail.
On April 26, 1995, Friday was released to the world. It showed a day in the life of two friends, Smokey, who comes from a single parent home, and Craig, who comes from a two-parent household.
Smokey is trappin' out' his momma's crib, while Craig has hopes of not becoming another criminal statistic of South Central, Los Angeles.
https://giphy.com/gifs/friday-movie-7tgEnyNjXW40M
Aka… trying not to be a victim of police brutality, being arrested, and being prepared when in danger by an opp. This is still currently happening in our reality today nationwide, but let's get back to it.
Although Smokey and Craig are from two opposite ends of the hood, they are still faced with the same dilemmas. Unfortunately for Craig, their worlds will collide in full-force on his day off.
All because of crackhead Ezal stealing boxes from Craig's place of work on Craig's day off. Answering the age-old question, "How do you get fired on your day off?!
We all need friends like Smokey. Sure he might be high energy, but he is able to uplift Craig and expose him to new experiences. Because of Smokedog, we were able to see the real Craig. A Craig that overcomes adversity for the first time.
We witnessed Craig choose his fists over the strap and showed Deebo his fade. In other words, he beat up the neighborhood bully.
https://giphy.com/gifs/reactiongifs-oYoaZV48QhhXW
We also saw Craig do his first home invasion and survive a shootout. Oh, and let's not forget Craig snagged Debbie at the end. It also showed the close bond between a Black father and son which is especially important for the Black community.
It's crazy to think that 23 years later, Friday is still giving us gems. The impact that this movie still has on our society is a testament to how real it is.
The themes and moral battles presented in this film are only a glimpse of what we deal with in our own realities.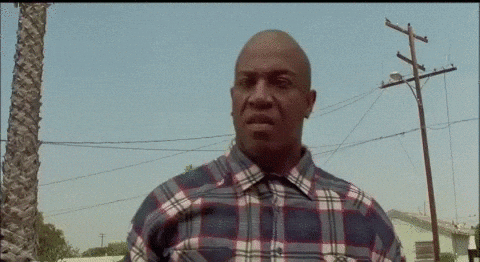 Friday's cultural influence is still felt to this day. Phrases like "Bye Felicia,"  "Daaaaaaamn," and "make it enough," are still being used daily.
This box office hit also shined a light on critically acclaimed actors and comedians like Nia Long, Bernie Mac, Regina King, Chris Tucker, Faizon Love, and more.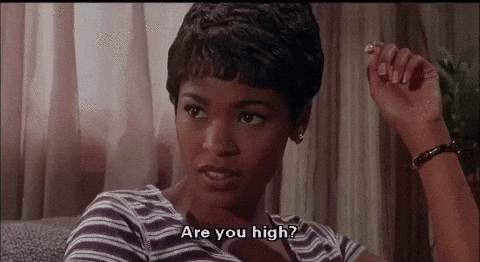 Ice Cube probably didn't even realize the effect that Friday would have on the film industry. It was the first time that Blacks from the inner-city were depicted in a beautiful light. Gritty and rugged, yet hilarious and suspenseful.
A coming of age story about a boy in the hood becoming a man. It teaches us to stand up for what we believe in and to always have your family's back.