"Drip" is a vast but powerful concept. Just as hip-hop has permeated almost every dimension of popular culture, it has also had an enduring impact on jewelry drip all over the world.
The resurgence of "The Drip" (use of the phrase in hip-hop shot up 195 percent in 2017), places the contemporary scene in a particular moment in drip history.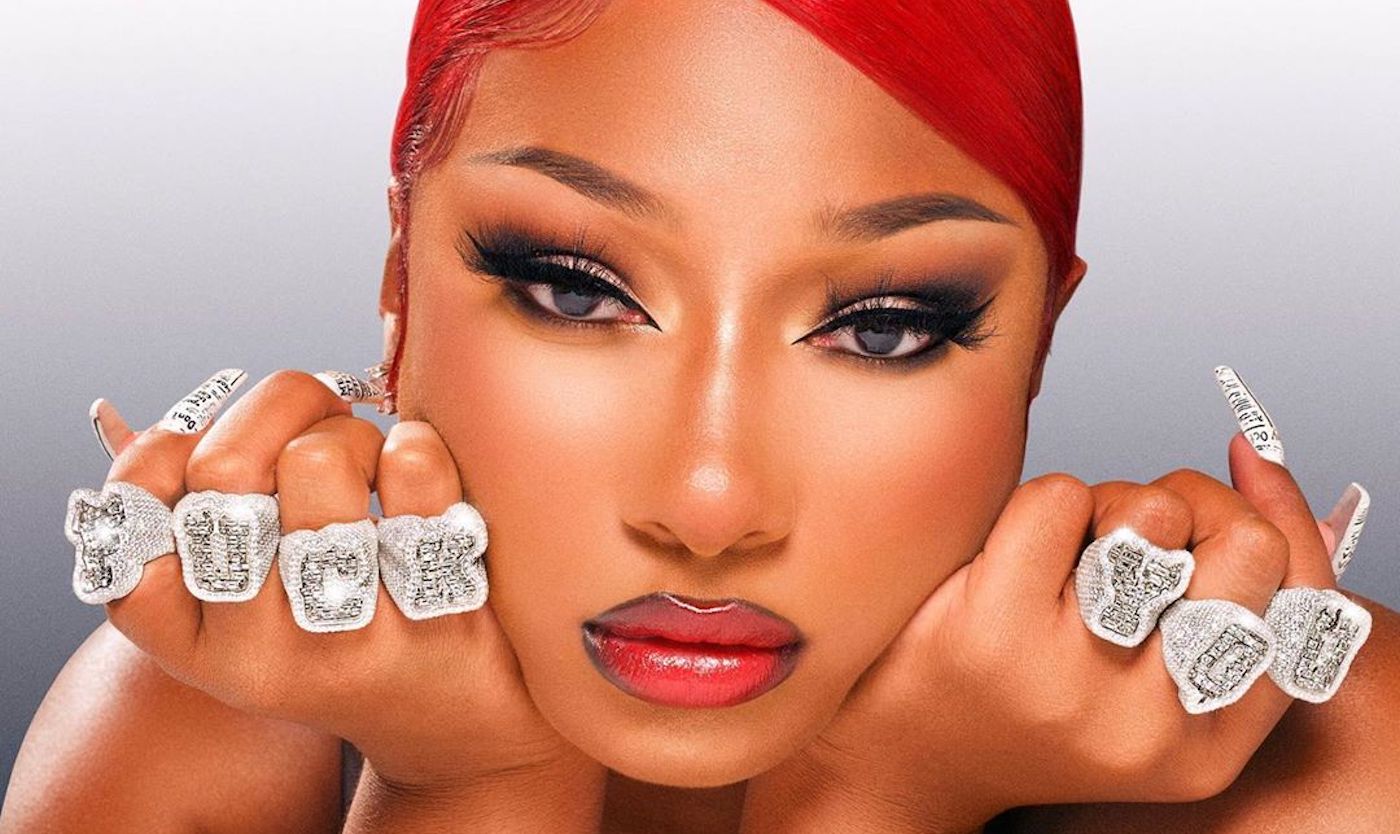 ---
Hip-hop in the 80s and 90s
Rappers and athletes of the 80's/90's famously pioneered the concept of bling. The first man to popularize hip-hop in the 70's, DJ Kool Herc also introduced the culture to the power of a few gold chains on an album cover.
In other words, he pioneered what we now call jewelry drip.
Hip-hop originated from the experience of being Black in America. A concept that it has never ceased to reflect.
LL Cool J brought us four-finger rings, Lil Wayne bought the most expensive set of Grillz in hip-hop ($150,000!). Then, T-Pain came down the red carpet in his Big Ass Chain.
However, the jewelry drip goes deeper than that. Jewelry is, as Meek Mill puts it, a "trap trophy."
Nonetheless, critics are quick to write off these displays of wealth as unsophisticated.
But, when Notorious B.I.G. wore the massive Jesus piece for the last time ever. And, never forget when Lil Yachty designs a Bart Simpson necklace modeled after himself, it framed the success of Black artists in a culture that seeks to put them down.
Cuban chains, heavy gold hoops, rainbow diamond-encrusted everything defines the jewelry drip in the world today.
These pieces sit in the display case of every major jewelry brand worldwide without ever prompting a nod of acknowledgment towards Black culture jewelry drip from its designers.
---
Jewelry drip throughout history
Even before hip-hop, Black culture has had deep cultural ties to jewelry that signifies glamour and luxury.
The song "Putting on the Ritz" by Irving Berlin from 1929, makes racist remarks about the glamour of Harlem.
Lines like "Come with me and we'll attend their jubilee, And see them spend their last two bits, Puttin' on the Ritz, " is steeped in racial prejudice. The lyrics reflect the timely sentiment that Black communities were impoverished due to their inability to spend money responsibly.
The insinuation that jewelry drip reflects the fiscal incompetency of Black people continues to pop up in discourse today. Such criticism ignores the historical significance of jewelry co-opted as a symbol of financial success against insurmountable odds.
---
Diamond mines in South Africa
Jewelry drip also has the political undertone of reclaiming an industry built on Black labor and resources.
15-year-old Erasmus Jacobs discovered a transparent rock on his father's farm in December of 1866, and within three years mines along the south bank of the Orange River were producing 95 percent of the world's diamonds.
All of the mines were controlled by European men. This list includes Johannes De Beers, whose company invented the marketing phrase "diamonds are forever," and controls virtually all diamonds on Earth today.
The workforce behind this production consisted mainly of Black migrant workers, as did the gold industry in Johannesburg. The gold mining operation in South Africa employed more than 100,000 people, most of whom were Black.
---
Black designers at the cutting edge of jewelry drip
Black jewelry designers today are working in an industry that has been inaccessible to Black craftsmen for centuries.
One of the first people to crack the industry was Arthur George "Art" Smith, a designer and one of few black students in the 1920s to graduate from Cooper Union.
Art formed a network of mentors that included the legendary Winifred Mason. Mason is considered the first commercial African-American jeweler in the United States.
In an industry that typically requires immense wealth to access training as well as material, the relationship between academic opportunity and Black jewelry designers is immensely important.
Thus, jeweler Melanie Eddy pointed out that not one Black student has graduated from Central Saint Martins with a jewelry design MA in the six years she has taught there.
Today a scholarship exists in Art's name at the Fashion Institute of Technology for Black students in the school's Jewelry Design program.
And, despite the appropriation of culture and resources in a predominantly white industry, Black designers persevere and they will keep on contributing to the jewelry drip.
---
The revolution
Jameel Mohammed, the founder of the world-famous Khiry, continues to revolutionize what high fashion jewelry means and looks like.
Adorning celebrities and politicians alike are Mohammed's highly curated pieces celebrating symbols of diaspora – from hoop earrings to silhouettes of Black historical figures.
It's about creating cultural change through the creation of tangible, desirable objects.

Mohammed for i-D magazine, 2020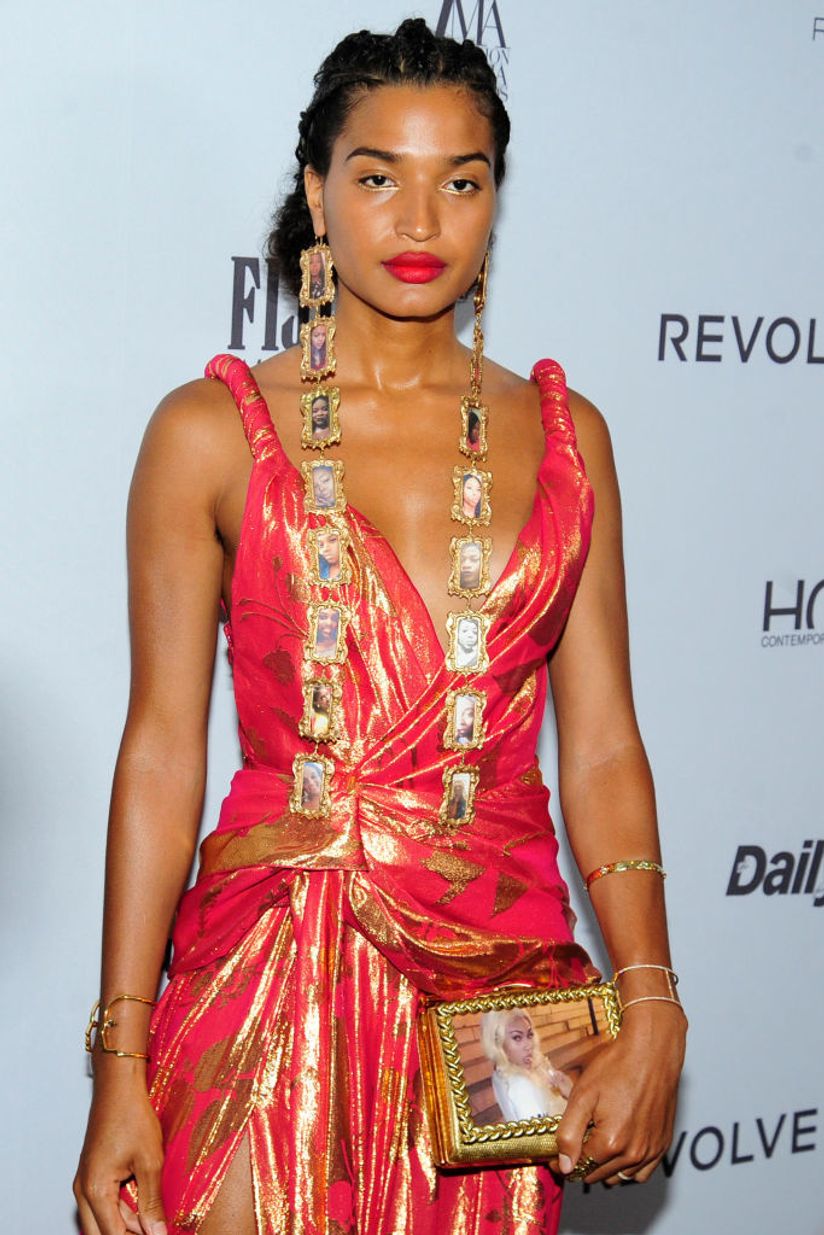 Areeayl Goodwin made a name for her brand Beads Byaree, when Indya Moore wore waist-skimming earrings framing 17 Black trans women murdered in the US in 2019 alone.
Goodwin's work is a testament to art that has the agency to take on radical storytelling. Hip-hop drip mainstays like Jacob the Jeweler and Ben Baller continue to shape jewelry on the East and West coast.
The history of drip tells the story of perseverance and vision. With talented Black designers taking center stage in the jewelry game, the future looks bright and shiny for drip in jewelry.