With Atlanta's communal nature, the city has welcomed itself as an amazing place for musicians and all creatives. Black-owned photography studios also have an immense impact in Atlanta, along with the talent the city has to offer.
Atlanta is the focal point of our contemporary hip-hop and photography culture. And in large respects, it is due to the fact that the city builds up its kinfolk.
This way, the city itself puts its weight behind initiatives to aid Black creatives. Black-owned photography studios in Atlanta have stepped up to the plate like no other.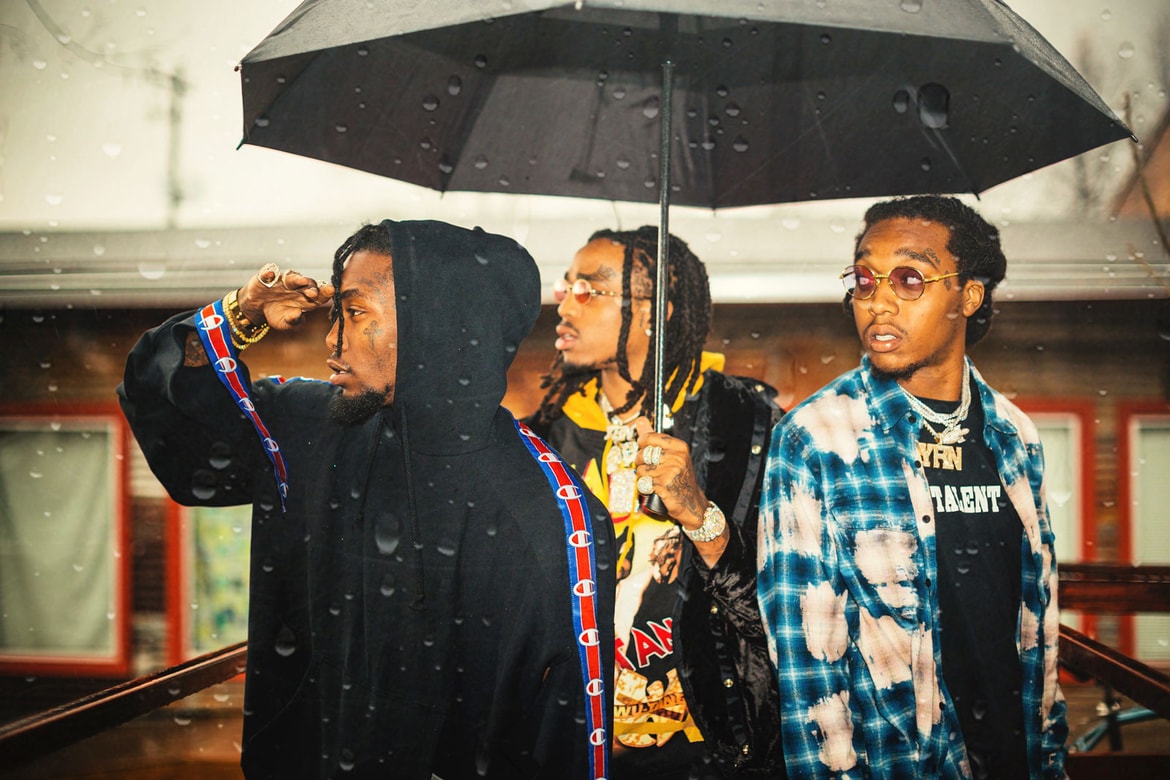 So, below are some of the Peach State's finest Black-owned photography studios:
---
Cam Kirk Studios
At the heart of Atlanta's creative network, Cam Kirk's name has become synonymous with culture shifting vision.
Kirk rose to fame as Hip-Hop's Most Trusted Photographer. Cam Kirk Studios is located across the street from the world-renowned Magic City. It is a fully equipped studio with the highest grade equipment and support in the area.
The Black-owned photography studio flourishes in The A, where many business owners are Black. In this hub, Kirk was able to provide striving photographers with an opportunity to learn, grow and flourish.
Plus, Cam Kirk studios also hosted courses for a few lucky students that teach the in's-and-out's of the game. And, in the meantime, he maintained a "creative paradise" at Cam Kirk Studios.
Not to mention, the studios invite new talent likes Flo-Milli and Mulatto. While Kirk himself maintains close collaborative relationships like T.I., and Gucci Mane.
"I feel like it's my duty, to with every little bit of success I make off of Atlanta and its culture. We opened this studio, and we offer free studio time for creatives on a consistent basis."

Cam Kirk for Fuse Magazine, 2018
Kirk Studios continues to thrive despite COVID-19. It has hosted crowd-controlled conversations with notable photographers and opening up an online market for pieces crafted by local artists.
---
Weldon Bond Studios
But, no one is doing better in the Atlanta photography studio scene than Weldon Bond Studios. (commercially speaking).
Bond reflects his passion for fashion and beauty photography in his studios. Plus, it is one of the most popular and affordable spaces for photographers in Atlanta.
Uniquely, this Black-owned photography studio is a celebration of professional photography and Black beauty.
Plus, Weldon Bond Studios hosts Black Beauty Expo annually which Bond himself designed to encourage Black photographers to share their craft and educate each other.
Thus, this immensely successful photographer, publisher, and producer, was first introduced to photography by exposure to fashion and beauty publications. As a child, Bond spent time in his mother's beauty salon, which heavily informed his talent for capturing Black beauty.
This way, Weldon Bond Studios is popular for their massive creative space and professional staff. They are bringing that same spirit to Atlanta's photography scene. The studio maintains a focus on carving out a space for Black creatives.
---
Monday & Co.
On another hand, Monday & Co. is a special Black-owned photography studio. It is founded by the same woman who brought us Brown Girl Bloggers, Candice VanWye.
But, she has outdone herself once more with Monday & Co., the co-working space created intentionally for a creative biopic.
Nestled in Atlanta's historic Sweet Auburn district, the space is a creative haven equipped with wifi, a kitchen, and a conference room, as well as a fully functioning photography studio.
In addition, it is a community-oriented focus of the space where there is always a professional photographer or editor who is willing to helo creatives with anything they might need.
I want 'us' to succeed. If I'm going to get to a top level of something, I want to get to a top level and have all my friends there. I want to have people who look like me there. I want to start building generational wealth. Starting now is the way to do it.

VanWye for the Atlanta Voice, 2019.
VanWye moved from the Bay Area to Atlanta in 2018, and opened Monday & Co. within a few months.
Because she spent most of her career in co-working facilities, VanWye was able to recognize the need for a creative sanctuary specific to bipoc early on.
And, she is mindful about providing classes and events that teach creatives the more technical dimension of business within content production.
The mission of the Black-owned photography studio is not merely to provide workspace, but to create networks and job opportunities for Black artists.
---
Chil Studios
Chil Studios is a beautiful space in West End, Atlanta. Although it's not like other Black-owned photography studios, Chil Studios dedicated itself to diversifying the photography market of Atlanta.
It is led by duo Bhargava Chiluveru and Anu Chiluveru, and managed by a team of writers videographers, and designers.
All of whom are driven by a passion for storytelling and whom bring a unique set of skills to the agency.
Chil Studios offers studio and equipment rentals alongside a host of other services. The studio is a sleek, minimalistic space designed with the creative agency of its clients in mind.
Five minutes from Downtown, the Bipoc-owned Atlanta photography studio describes itself as a "creative oasis" that delivers professional results.
Backed by countless 5-star reviews by happy clients, and a beautifully curated instagram page, Chil Studios allows diverse clients to bring incredible work to life in their studios.
Hosting photographers for commercial shoots like Converse, or freelance portrait and editorial photographers, the studio continues to honor its commitment to celebrating diversity in the field.
---
Black-owned photography studios are changing the game
As Black-owned photography studios in Atlanta continue to grow in Atlanta, so does the culture around the country and world.
The support and attention they are bringing creatives is not only inspiring others to do so, but highlighting the unique experiences that they contribute with.
Look out for Cam Kirk Studios, Weldon Bond Studios, Monday & Co., and Chil Studios when you're in Atlanta. And support creatives year-round, because it feeds the world. Not just when your favorite rapper raps about it.
---
Follow more photographer's stories below: