Is the All That reboot really all that?
One of Nickelodeon's most beloved 90s sketch shows is making a comeback. All That has a brand new cast of young actors.
Original Show
Before we talk about the reboot, let's take a trip down memory lane.
All That season 1 premiered on April 16, 1994. The show was a response to the popular adult sketch comedy show SNL.
Fave comedy staples include Kenan Thompson's Ishboo, Kel Mitchell's Coach Kreeton and Ed from 'Good Burger' and RepairMan-Man-Man-Man, Lori Beth Denberg's 'Vital Information'.
We all remember our favorite guest stars on the original All That show like Tyra Banks, Brittney Spears, and twins, Tia & Tamera. The show also introduced us to a long list of stars like Amanda Bynes, Jamie Spears, Nick Cannon and Kenan Thompson who went on to star on SNL.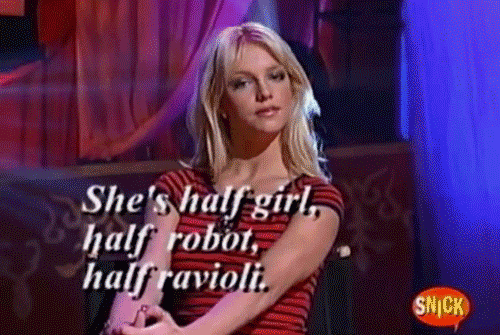 During what is arguably Nickelodeon's most popular time, the 90s saw cult classic favorites such as The Amanda Show, AAAHH!!! Real Monsters, Rocko's Modern Life CatDog, Doug, Kenan & Kel, The Angry Beavers, and The Wild Thornberrys.
Nick is also reviving a bunch of original shows including, Rugrats, Rocko's Modern Life and Clarissa Explains It All.
---
The Reboot
The All That reboot pays homage to the original show with sketches with the original cast. In the premiere episode, Lori Beth Denberg gives some advice to Danny and Reece about getting loud. Dernberg also passes on the mantel of 'Vital Information' to Reece.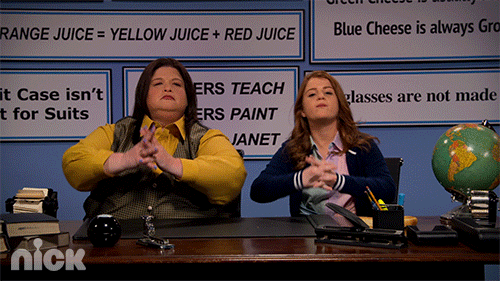 Kel Mitchell plays Ed again in a 'Good Burger' sketch which might've been the best part of the premiere. Josh Server teaches the kids how to do a spit take. Kel Mitchell shows the kids how to convincingly make fake pain funny.
And Kevin Kopelow opens the show running around trying to find the new cast. This intro mirrors the original first show. The reboot also listed Kenan Thompson and Kel Mitchell as executive producers.
The show chose to keep the original theme song by TLC. TLC was also the first musical guests on the original All That premiere.
With psychedelic name cards for the new cast consisting of Nathan Janak, Kate Godfrey, Lex Lumpkin, Chinguun Sergelen, Reece Caddell, Ryan Alessi, and Gabrielle Nevaeh Green. The musical guest stars The Jonas Brothers.
Original sketches included 'Masked Video Game Dancer Celebrity Edition,' where the kids dressed up as celebrities judging other 'masked' celebrities' dance moves. Lex Lumpkin played host Nick Canon another original All That alum.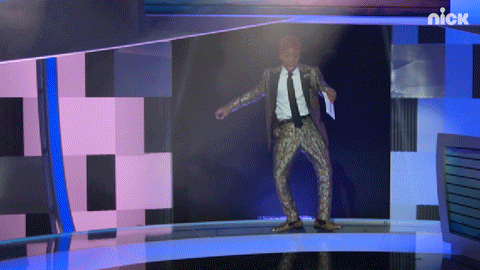 Marie Kiddo was another original sketch. Kate Godfrey plays 'Marie Kiddo' a Marie Kondo type that will 'help you get rid of your stuff.' Nathan Janak hosts his own segment called 'Canceled with Nathan' where the host tells us what acts and behaviors have been officially canceled.
---
Is the reboot really all that?
The new cast is on the less diverse side compared to much of the original cast of All That. The original show was a trailblazer for progressive child and teen programming.
With diverse performers who were actual kids and teens not conventionally attractive 20 somethings playing them. When it came to family-friendly content, All That did not concern itself with keeping parents happy but was a show written for and often by kids. Will the reboot be able to be all that?
Still, watching the cameos of performers who starred in the original All That is priceless childhood nostalgia.
Perhaps the reboot needs some time to grow before we can compare it to the beloved original.  But if you're craving some old Nick nostalgia check out Nicksplat, Nickelodeon's streaming service that's filled with original 90s shows.
---
The All That reboot is set to air Saturdays at 8:30 PM.
https://www.youtube.com/watch?v=Buj3zSHWfSY