Black stylists and designers not only just influence what we wear today, but they have influenced fashion for generations.
In a culture that takes form around an endlessly shape-shifting industry, the enduring legacies of Black stylists emerge in the fashion world as era-defining pillars of style.
Often omitted from the archive, the visionaries behind some of fashion's boldest moments have nevertheless been holding down the culture for decades. And these Black stylists continue to frame trends in the contemporary scene.
From taffeta gowns of the '50s to jeans on the red carpet in the early aughts, below are some of fashion's most significant Black influencers.
---
Patti Wilson
Crowned Vogue Italia's Editor-At-Large, and boasting decades of editorial direction for every major magazine, Patti Wilson is undoubtedly a heavyweight champion of styling and fashion direction.
Reigning through the 80's in New York, Wilson rose to legendary status styling icons like Prince and Naomi Campbell. And this was only a few years after a chance encounter with a photographer at a jazz club where Wilson worked as a hostess.
Her public anonymity is the trademark of her excellence as a coordinator. She makes countless hours of work seem impossibly natural.
Wilson famously captured Lil' Kim, Aaliyah, Missy Elliot, and Da Brat in a shoot for Elle magazine in 1999.
Wilson continues to work alongside world-renowned photographers, supermodels, and runway designers to bring her eclectic style to life.
"If I follow anything I follow talent! I have been so fortunate to be working with so many people who I admire. And that's what I love about them, their unique abilities & talents. To me, variety is what makes fashion interesting."

Wilson in conversation with One Management's Christopher Michael
---
June Ambrose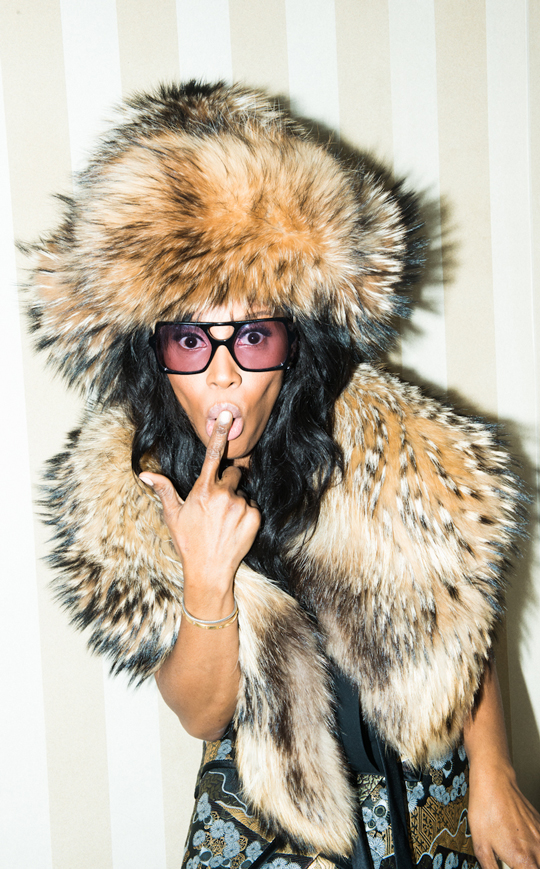 As far as the contemporary fashion world is concerned, the woman most responsible for bringing the street to the runway is June Ambrose.
Ambrose started off at Uptown Records alongside fellow stylist Misa Hylton and A&R legend Sean Combs. She has been revolutionizing the industry since she stepped on the scene twenty-five years ago.
We have her to thank for sneaker culture in the mainstream, countless music videos of the '90s. And for spearheading the path for future Black creatives by inventing the job title of "stylist" that didn't exist before her.
Small Black-owned record companies that popped up in the '90s, like Death Row Records, or Roc-A-Fella, were the first to have hired professionals to style their clients. And Ambrose's impact was living proof that the investment was worth it.
---
Misa Hylton
Arriving on the styling scene at only 17 years old, Misa Hylton began designing and curating looks for hip hop's hottest clients almost by chance.
Working alongside then-boyfriend Sean Combs, as he founded the groundbreaking Bad Boy Records, Hylton went on to style celebrities like Missy Elliot, Thomas Wesley, and Jodeci.
This was at a time when luxury designers were less than enthralled to be associated with hip hop culture.
On The Premium Pete Show, Hylton recalls:
"I'd be in Chanel with Mary J. Blige. And they said that her card declined, but it wouldn't be declining. It was crazy. And then fast forward a couple years later, and we were both getting invited to sit front row."

Misa Hylton
Seeing as we have yet to forget Lil' Kim stepping out at the 1999 MTV VMA's in the lilac jumpsuit more than 20 years later, Hylton's legacy as a pioneering Black stylist is undeniable.
---
Marsha P. Johnson
Crowns complete with artificial fruit, lipstick and dress in matching shades of striking red, and a smile that never goes unrecognized, Marsha P. Johnson was Greenwich Village's stylish darling for almost three decades.
Marsha was known predominantly for an inspiring life of service to the LGBTQIA+ community. But she had an undeniable style that elevated the drag communit. And pushed creative bounds with her resourcefulness.
Johnson's flamboyant silhouettes, bright wigs, and stacked accessories made her impossible to miss. She even caught the eye of pop artist Andy Warhol, for whom she once posed in a polaroid.
In interviews since, she's described a lifetime of fashioning flower crowns out of the leftover petals that would fall where she slept under the tables in Manhattan's flower district. As well as rifling through the trash for tossed-out gems.
The exaggerated, camp-style that has resurfaced in the culture today owes its whimsical and uplifting spirit to Marsha P. Johnson, who fought tirelessly for everyone's right to exist and create.
---
Ann Lowe
Among wealthy American elites in the 1950's, Anne Lowe was a highly sought-after dressmaker. She dazzled clients with what would later be recognized as couture quality seamstress work.
Lowe was famously commissioned by Jackie Kennedy to create dresses for her historic wedding to John F. Kennedy, including pieces for her whole bridal party and the wedding dress itself.
She accomplished this despite her studio flooding only 10 days before the wedding. This ruined two months' worth of work that had already gone into the project.
The dress received national coverage as a centerpiece for a momentous occasion. But Lowe herself was only ever referred to as a "colored dressmaker."
Lowe was never acknowledged publicly by any of her high society clients. But she gathered tulle and lace masterpieces, fixtures in the closets of all the most glamorous women of the '50s. And she defined the timeless feminine quality that the era offers fashion today.
---
Tina Knowles-Lawson
In the white-washed world of early 2000's pop stars, Destiny's Child was a game-changing trio in many senses.
Ms. Tina Knowles-Lawson (Beyonce's mother) was behind most of the group's earliest looks. And she designed every garment for the girls from red carpets to concerts to TV and radio appearances.
Knowles-Lawson worked alongside Beyonce's longtime stylist Ty Hunter. Hunter was himself discovered by Knowles-Lawson in a boutique where he worked.
And Knowles-Lawson drew inspiration from girl groups of the '70s (like Diana Ross the Motown Queen!) to pioneer a new look in Black culture.
She was discouraged from her vision for the girls, especially with the likes of Britney Spears and Christina Aguilera regularly dominating the scene:
"At the time they were big pop stars. And in order for the girls to cross over, they said they needed to wear jeans and t-shirts. I took offense to it because I felt like the girls, in their splendor, were different. They were unique, they were unapologetically Black."

Tina Knowles-Lawson
Ultimately, Ms. Tina's commitment laid the groundwork for their legendary ensembles to be recognized as pop stars and style icons alike.
---
Young Thug
From the moment his cover for the EP "No My Name Is Jeffery" was released in August of 2016, Young Thug's career in rap has been inseparable from his trailblazing sense of style.
Thug's gender-defiant style marked a cultural shift in the otherwise rampant culture of hyper-masculinity in the rap game.
But even before that, the rapper was already coming out on covers of magazines like DAZED in tulle dresses. And regularly posting selfies in chains closely wrapped like pearls around his neck.
In an interview with Billboard he recalls:
"When I was 12, my feet were so small I wore my sisters' glitter shoes. My dad would whoop me: 'You're not going to school now, you'll embarrass us!' But I never gave a f— what people think."

Young Thug
Working alongside his longtime stylist Zoe Dupree, who ensures he has a massive collection of garments to choose from at any given time, Thug continues to pave the way for rappers like Lil Uzi Vert or Playboi Carti and their fans to dress however they want to. Picking up then, right where icons like Prince and Andre 3000 left off.
---
Dapper Dan
Anyone who has ever pledged allegiance to a 90's hip-hop/R&B icon knows the signature work of Daniel Day, popularly known as Dapper Dan.
Growing up in Harlem, Day loved shoes, but given that his family was rarely able to afford them, he instead joined groups of up to 40 or 50 kids that would break through windows and shoplift.
After enrolling in Columbia University and traveling to Africa, the iconic Black stylist returned to Harlem with a renewed passion for design.
And he then began reimagining clothes in the iconic logos of major fashion houses like Gucci, Fendi, and Prada in his 24 hour, 7 days a week, custom order boutique.
His fresh takes have been likened to the practice of musical sampling, for the way that his pieces inject new life into the logos he dressed celebrity athletes and hip-hop artists in.
But his store was ultimately run out of business by a conglomerate of lawyers representing the major fashion houses he was appropriating.
Rumor has it he has taken his operations underground, and after a cultural appropriation scandal in which Gucci boasted designs of his from the late 80's as their own in 2018, he now designs in an invitation-only atelier known as The Dapper Dan Atelier Studio financed by Gucci.
---
Derek Lee
Despite her untimely death and the aftershocks of her absence from popular culture, Aaliyah's effortless vibe and simple, balanced silhouettes are still the blueprint for Y2K fashion that has returned to the mainstream today.
Derek Lee is the man behind the enigmatic style that amplified her look without obscuring her genuine spirit, inspired by the pretty girls he grew up with on Manhattan's Lower East Side. And he was also the creative force that dance hall brought to their looks.
Aaliyah frequently flew back and forth between L.A. and N.Y., and thus early looks were bought in sex shops downtown, simply because they were the only stores open at midnight before Lee had to get back on a flight to be on set with her the next morning.
As Aaliyah rose to fame, Lee got the opportunity to style her in knock-off Chanel belts from Canal Street, countless monochromatic music video moments, and even a Dapper Dan original.
Lee would have been on the flight that killed Aaliyah if he hadn't opted to spend another day in the Bahamas. This was where her single "Rock the Boat," was filmed.
On their last ever project together, Lee styled Aaliyah in a loose tie-dye fabric he picked up in the garment district and fashioned into a skirt on set.
---
Josephine Baker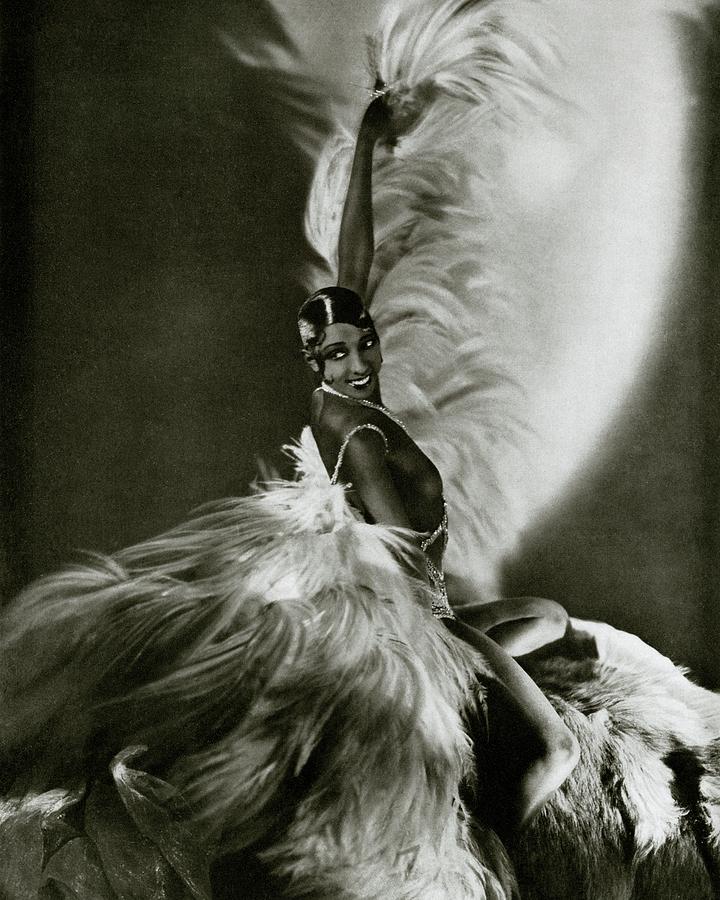 The great Josephine Baker was an elusive figure of the Roaring Twenties, whose influence on style today cannot be overstated.
With her signature pencil-thin eyebrows and sleek pixie cut, she defined the look of the decade. But her risque costumes have lived on through the ages as a timeless mainstay of glamour.
Baker was the first Black woman and stylist to become a world-renowned performer and cultural trendsetter of her age.
She was also a spy that relayed information to the French on what her audience members in Nazi Germany were discussing during her burlesque performances.
For this, Baker used invisible ink on her music sheets to take notes.
Baker was a major part of the civil rights movement upon her return to the U.S. And she also refused to play to segregated audiences. We will always remember Baker's on-stage costumes.
They famously include a skirt made only of bananas that she donned in her performances in Paris. As well as bedazzled lingerie that Rihanna famously made an homage to at the 2014 CFDA Fashion Awards.
---
These Black stylists defined their generations… and their impact is still felt today
From Josephine Baker to Young Thug, these Black stylists show that Black culture never dies. Rather, it lives on and is adopted and then expanded upon by new Black creators.
Furthermore, these Black influencers carry the torch forward for creativity in fashion.
And we don't just remember them on Black History Month, but all year-round.