Tae Park is the fashion brand for a new generation of identity
If fashion is a reflection of our shifting culture, no brand better embodies the moment than the newly-launched label Tae Park.
Based in Brooklyn, Taehee Park founded Tae Park in late 2020. She had recently quit her job, inspired in quarantine to run the entrepreneurial risk and create her own line from the ground up.
The designer was born in Busan, South Korea, and raised as a "third culture kid," splitting her childhood across China, Indonesia, and Vietnam.
This multicultural upbringing comes across in authentically inspired designs and imagery for Tae Park; models posing with mahjong pieces artfully through the glass, gyoza-inspired pleats lining a sweetheart neckline.
Park's clothes also capture her own day-to-day styles. The first drop elevated loungewear following a year in which no one, including Park herself, ever seemed to find themselves in anything but sweats.
Through youthful whimsy and sophisticated design, Tae Park brings culture into the center stage.
---
An authentic message and care
Beyond the clothes, the label is about authenticity. Tae Park leans into, rather than away from, the social conversations of its moment.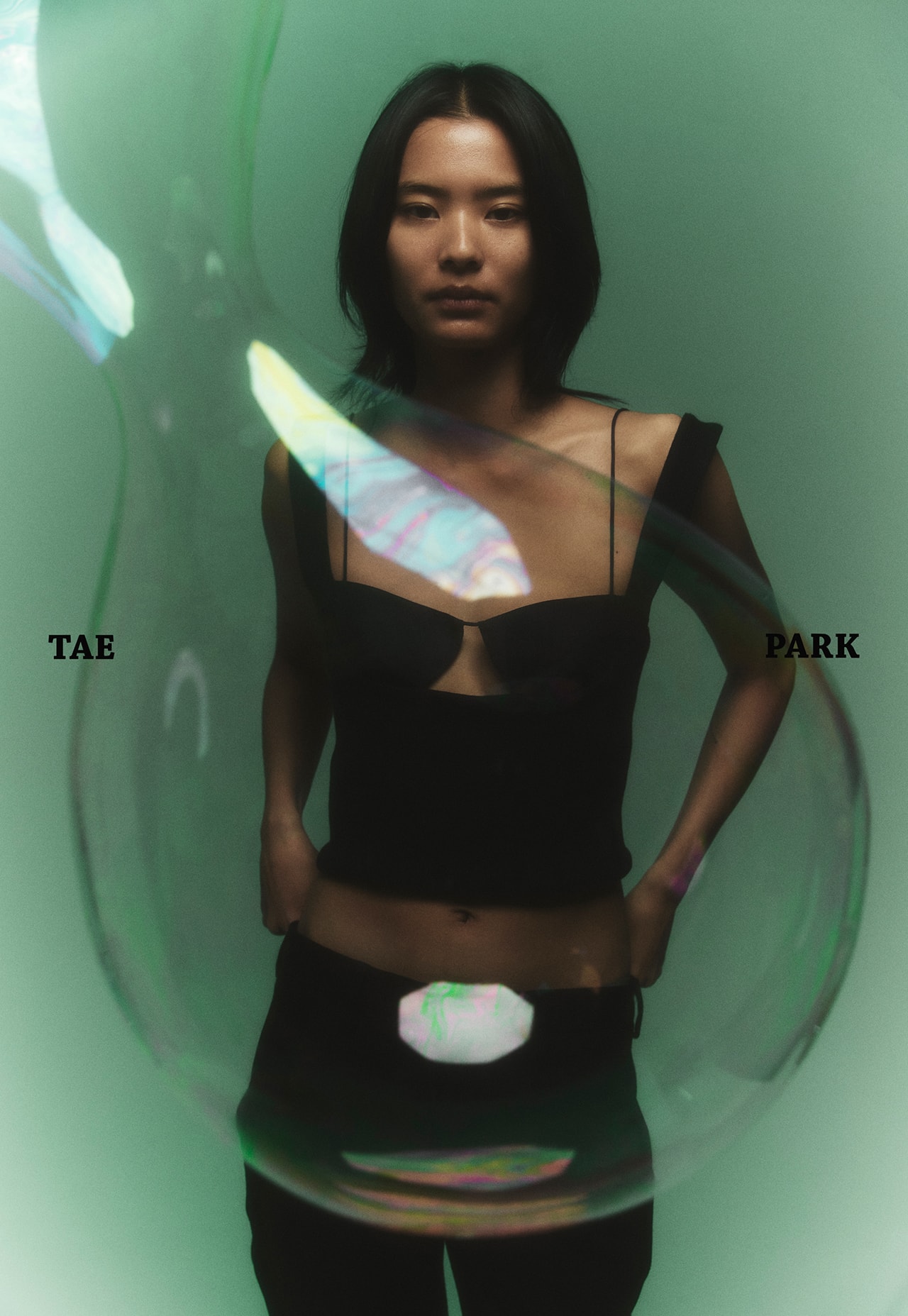 Now on its third drop, the brand continues to champion its pre-order-only model.
The limited, made-to-order production model reduces waste while maintaining a high quality. Earlier lines featured comfortable basics reimagined with a curated, vixen-like energy for the quarantine uniforms we all donned. 
"It took the pandemic for me to realize life was too short and it was now or never. I was ultimately burnt out and for the first time in my life, I decided to prioritize my mental health over a job."

Designer Taehee Park for Hype Bae
Taehee herself describes the project as something that started with the intention of growing a portfolio while channeling her creative energies towards something she could call her own. As a result, the clothes are vulnerable, and genuine, in the way that passionate works of care are. 
"…my affirmation really comes from my community. The pieces I design and sample initiates with numerous intimate fittings at my apartment. I invite my friends over to try on the pieces — this way, I can guide them through my process and intentions and also hear their feedback, which I always apply back to improve my designs. I am beyond grateful if my friends want to wear my clothes, I think that's what matters to me the most right now."

Designer Taehee Park for Hype Bae
---
AAPI Representation in Tae Park
As AAPI identities have come to the foreground in the past few months, the brand also stands out for its uncompromising claims to heritage, and community. Just as the clothes are workshopped with and for the designers friends, so is every stage of production and photography.
Most notably, James Bee is the man behind the surreal and musing images that announce each drop.
Bee is a fashion and commercial photographer/director that boasts a wide-ranging roster from ELLE China, to CFDA, to Prabal Gurung. Currently working between Brooklyn and Shanghai, the photographer says his work is influenced by both his American and Chinese roots. 
Drop 3 is special for this reason. Titled "Growing Up," the latest line is about being raised in America and reckoning with being "American enough."
The promotional videos shot for the campaign feature three Asian American models. In their own way, each model describes how their Asian heritage has been met with strife coming up against their lives as an American.
The brand is a celebration of oneself – one's experiences and communities – through design. At a time in which people have grown into a new sense of self, while longing for community too, Tae Park is the perfect union of both.