Streaming wars: Hulu prices drop after Netflix rates spike
Hulu is officially cheaper!
The Verge reported Wednesday that in response to Netflix raising their prices, Hulu is lowering their monthly subscription to just $5.99, down from the current $7.99.
The power of streaming at this point is undeniable. We've gotten to an era where the top streaming services are competing like rival gas stations sitting across the street from one another. At this rate, I hope Amazon goes lower, too.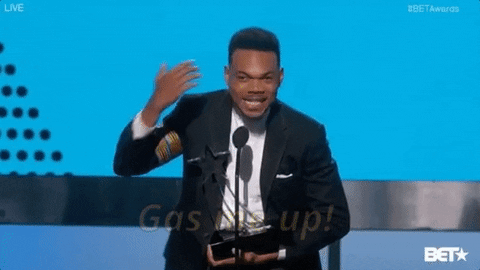 A 2008 CNBC survey found that 57 percent of the public has some form of streaming service compared to the 43 percent who do not, and most are Netflix users. Which is why I was a little offended at the price jack — I thought I'd been loyal.
In fact, given their 137 million subscribers and the success of their originals — like "Bird Box" which pulled in a box-office equivalent of $400 million — we have to wonder why Netflix isn't dropping the price. That's because they're in debt.
Netflix reportedly spent $8 billion on house-produced films and TV shows in 2018 alone and in October of last year they announced they're to take on an additional $2 billion in debt to finance new projects. Netflix had a negative cash flow of $3 billion in 2018 and is reportedly expecting about the same in 2019.
So, it only makes sense that Hulu drop their prices at a moment as opportune as this. However, there is a catch: the company is increasing the cost of its Live TV service, which will jump to $44.99 instead of the current $39.99.
A small price to pay for increased channel selection — Hulu reached an agreement with Discovery, Inc. in September.
Netflix users really won't have a choice but to conform to their new prices and seeing that they blew past expectations for subscriber growth for the third quarter of 2018, netting 7 million new streaming customers for the period, they, themselves, know it too.
As for Hulu, that $2 drop is certainly going to attract someone, especially now that their live TV package has gone up. The future of cable, movies, and Hollywood, in general, is only going to change more as streaming progresses.
Apple is expected to launch a video streaming service this year, Disney plans to launch its own service, called Disney+, and NBC Universal also announced plans to launch its own streaming service in 2020. Whether existing companies adjust or not, will ultimately determine their demise.
According to AP, new  Netflix subscribers will see the price hikes immediately with current subscribers set to experience the hike over the next three months. The new Hulu and Hulu Live TV rates go into effect on February 26th for new subscribers. Existing customers will be switched over in their next billing cycle after that date.
As the trend of big-budget movies debuting on these platforms increase and their success continues, it'll only be a matter of time before paying what they want us to pay will be all we know.
Until then, let enjoy the prices before they get to a point where we're looking for the next thing.