Spike Lee, Jordan Peele working on film about black detective who infiltrated KKK
Jordan Peele impressed us all earlier this year with his satirical thriller Get Out, which centered around the possibility of a modern day slave trade.
His sleeper hit inspired conversation that had never been discussed so openly.
The movie managed to rake in a total of $250 million worldwide, essentially spreading a new wave of thought to those who might not have had these important conversations otherwise, and now he's back alongside Spike Lee to bring us another one of his four promised "socially conscious" films.
This film, set to be directed by Spike and produced by Peele, focuses on the story of Ron Stallworth, a black detective who infiltrated the Ku Klux Klan and foiled the group's hate crimes.
The movie will be an adaptation of Stallworth's 2014 memoir Black Klansman in which he goes into detail about his 1978 infiltration of the KKK and the hate crimes he managed to prevent because of it.
Peele has already proved that he is incredibly talented and has an amazing eye for film.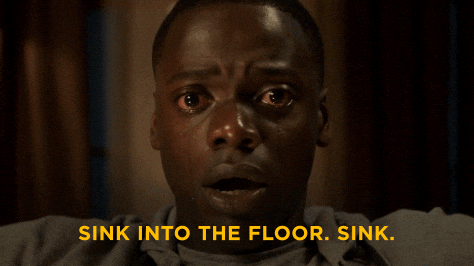 With this announcement it seems that the need for what are essentially thought pieces adapted for screens is being fulfilled not only by Jordan Peele but many other directors who have decided to abandon the traditional slave movie for a more modern take on race in America.
Most notably HBO's newly announced show Confederate,  which explores the possibility of a world where the South won the Civil War.
The show has been surrounded by nothing but controversy with critics calling it "white slavery fanfic" though it's being produced by couple Malcolm and Nichelle Spellman.
If nothing else this new film by Spike and Peele, as well as other takes on race in society, will spark a very necessary conversation in today's political climate.
There's still no information as to when filming will begin for Jordan Peele's new film but until then I can be sure it will be just as impactful as his breakout hit Get Out.