SMH: NYC takes a giant step away from CBD, cracks down on restaurants
Just when the going was good they take CBD privileges away from NYC restaurants. It's like every time we gain a little leeway they choke off another pipeline feeding us societal advancement (yes, this is that serious).
Somehow we finessed the Cheeto Jesus aka Donald Trump as most CBD was made legal in December when he signed the Farm Bill. Still, there was something we didn't realize, CBD isn't deemed safe as a food additive.
In an email sent to CNBC a New York City Health Department spokeswoman said,
"The Health Department takes seriously its responsibility to protect New Yorkers' health… Until cannabidiol (CBD) is deemed safe as a food additive, the Department is ordering restaurants not to offer products containing CBD."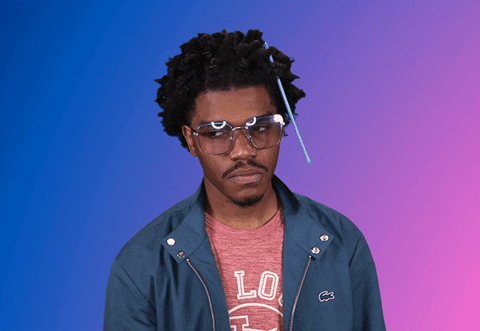 Thus far, NYC has bodied eight restaurants, ordering them to stop using CBD. That means no more CBD lattes, cookies, chocolates, or teas. How whack is that? Straight buns.
The reason we and NYC restaurants are being punished is that the FDA prohibits companies from lacing our food and drinks with active ingredients that are in drug products. LAME.
In this case, CBD falls into this category because it's the main ingredient in Epidiolex, a drug the FDA approved last year to treat severe childhood epilepsy. So, lowkey, this was bound to happen and was long seen as a possible hurdle for the CBD movement.
In fact, according to CNBC, the New York City health department started embargoing CBD products in January. Nonetheless, there could be a way around this.
One cafe owner who spoke to CNBC said that instead of selling CBD infused products he's now directing his focus on selling mini dose kits separately. Now, that's a come up for the small businesses that were raking in some cash due to the CBD revolution.
Still, this sucks and is a reminder of how far NYC is behind in the cannabis movement. Steve Gormley, CEO, International Cannabrands blessed us with his perspective. He rightly said,
"The Health Department's ban of CBD products in restaurants and bars in New York City is another example of the kind of governmental overreach that underscores the need for common sense cannabis laws. CBD products are non intoxicating and have proven medical benefits. New York will ultimately fall behind other markets because of nonsensical policies like this. New York taxpayers will lose out, responsible adults will lose out and New York businesses will lose out. It's a travesty."