SMH: New York's new $740 million train breaks down its first day out
New York's new expensive-ass subway train broke on its first day in service.
While this is terrible to hear regardless, what makes it even more painful is the $740 million the train cost in the first place.
The model was an R179 from Bombardier and was out on a test conducted by the Metropolitan Transportation Authority, according to The Daily Mail.
Apparently it all went down like this:
Around 12:15 p.m. the train's emergency brakes went on after it went over a bucket that hit the 121st street station exit for the J line in Queens.
---
By 7:30 p.m. the train was no longer on the tracks.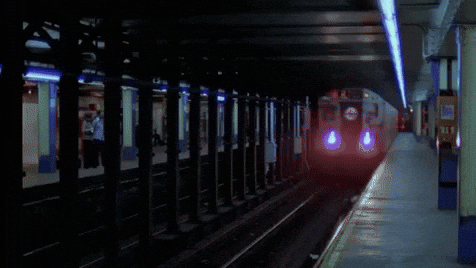 ---
One of the doors was open of the cars was noticed to be open by the time the train reached 111 St.
As reported by The Daily Mail, Bombardier's team wrote this off as a "faulty message," but since then, the train was pulled off the tracks completely.
MTA spokesman Shams Tarek is quoted by DM, giving a statement,
"The testing process involves putting cars into service and routinely reviewing their performance. This testing will continue on Friday and we're looking forward to fully deploying these trains.
Disappointing news for New Yorkers, especially since the MTA paid Bombardier for 300 cars, but nothing that can't be fixed. Luckily, no one was hurt and the transportation company will be able to rectify the original mistakes that were made.
This year, the 70 cars were set to go in service, and 230 of them in 2018.
As per AMNewYork, the subway trains won't be extremely distinguished, but will come with many,
For now, the 300 subway cars, models known as the R179, won't look much different than the newer cars riders currently see on lines like the L. But they are expected to help the MTA save money it currently spends on the upkeep of the old cars, frequently spotted with broken doors or faulty air conditioning units.
Hopefully they get their shit together. It's been a terrible year for the MTA in NYC.