Smart Eye Technology CEO tells us the importance of cybersecurity
Cyber Security is a critical industry that is experiencing tremendous growth. With the rise of digital art, NFTs, and cryptocurrency there is an ever-looming threat of cyber theft. Entrepreneur Dexter Caffey is leading Smart Eye Technology through the robust landscape of cybersecurity.
Smart Eye Technology is a cybersecurity company focused on biometrically authenticated document viewing and access. In the creative world, it is of the utmost importance to protect one's work from theft of intellectual property, unauthorized duplication, and other malicious acts.
Kulture Hub had the pleasure of interviewing Founder and CEO Dexter Caffey on how his company can support the creatives of today for tomorrow. Check out the Q&A interview below.
---
Beginnings
Kulture Hub: How did you become interested in Cyber Security?
Dexter Caffey: While on a business trip to Israel in the fall of 2017, I attended a cybersecurity conference. As I chatted with another conference attendee who was a cybersecurity expert, I happened to glance at the man's laptop screen and saw open word documents and PDF files. I wondered:
Why should I be able to see any document on this guy's laptop? It's none of my business. What if I could create an app that prevented anyone else from seeing what's on my screen? An app that would look at their face and say, 'Nope, I only recognize Dexter's face. We're blocking you out.'

Dexter Caffey
---
More on Smart Eye Technology
KH: The squad. The gang. The team. However you want to call it.  Who are they and how have they supported you on your entrepreneurial journey with Smart Eye Technology this past year?
DC: We have a business team in Atlanta that brings all of the aspects of the business together. I couldn't possibly do it by myself. They handle marketing, customer experience, sales, strategy, and more. We have a development team in Israel that supports us with R&D. 
KH: What sector of the economy do you envision Smart Eye Tech to be most useful in? Who does your product cater to (the ideal customer)?
DC: Smart Eye Technology would be useful for HR departments, or any organizations sending out confidential information like bonuses, pay increases, and payments. Instead of emailing this information, they could send it through Smart Eye, so the only person who can see it is the person it is being sent to.
Other industries like the real estate industry could utilize Smart Eye Technology when they are sending wiring instructions. This way wiring instructions cannot be intercepted by hackers via email. Sending it through Smart Eye, only the person receiving the instructions can see it. 
---
Cyber security amidst the rise of NFTs and other digital assets
KH: With the rise of digital art, NFTs, and cryptocurrency, how is Smart Eye Tech positioned to protect such assets from theft or "fake digitals?"
DC: We have a new functionality coming in the next 3 months, the Smart Eye Password Vault, that allows passwords for digital art and cryptocurrency to be protected inside of Smart Eye. So, if you have cryptocurrency it can be protected by your biometrics such as your face, voice, and fingerprint. The file that is uploaded on Smart Eye is protected inside of our cloud environment with AES 256 encryption. 
---
Protecting creatives from harm
DC: This is very important because people are worried about music being stolen, leaked, or copied. When people are sharing music files through Smart Eye, the only people who have access are the people you sent it to. You can control who can download or share the file. If you don't want someone to be able to download or share the file, you can give them access to just the music or movie file for them to view or listen to. 
KH: Can you describe in detail any instances where Smart Eye Technology has been a solution or acted as a safety solution?
DC: We have a company using Smart Eye Technology that was a victim of email phishing fraud. 
A hacker pretended to be the person who was receiving a wire from them. The emails were intercepted and the hacker added their own wiring instructions. Around $20,000 was intercepted. Now, they send wiring instructions through the Smart Eye Technology platform and can feel safe knowing that their information and money are safe. 
---
The future of Smart Eye Technology
KH: The Post-Covid world is a mystery based on our history, what plans do you have for Smart Eye Technology's growth? How will it evolve? What're you looking forward to as an entrepreneur?
DC: In early June, Samsung will be bringing Smart Eye Technology to their Samsung AppStack Marketplace which will help small and medium-sized businesses combat security threats. We have plans for new features like group capabilities where specific teams like marketing can send documents confidentially amongst each other. Other large publicly traded companies will be using our technology to secure their files and decrease security risks. 
I am looking forward to people on airplanes or in coffee shops feeling extremely confident knowing they are the only ones that can physically see the documents on their screen. There have been many times I have been at coffee shops and have seen sensitive data on people's laptops. If they have Smart Eye Technology on their desktop, they can pick up their coffee and walk away knowing the screen will be blocked and that data won't be leaked.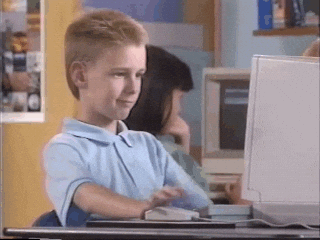 ---
Surviving as an entrepreneur
KH: What's one thing you need as an entrepreneur to survive?
DC: Relationships with small to medium businesses are crucial for our survival.  
KH: What do you think the Post-COVID world will look like for creatives (specifically in the digital realm)? What opportunities can creatives of color capitalize on moving forward within the digital space?
DC: Post-covid there will be many new innovative ways to have a hybrid work environment. There will be work-from-home solutions as well as office solutions. We will be seeing more remote technologies emerging as we shift the norms of work environments. 
Creatives of color should focus on things that they know and understand. There must be passion and drive behind their decisions.
KH: General thoughts, shoutouts, or anything else you want to put out there?
DC: You can get Smart Eye Technology at a discounted rate through Samsung AppStackon June 1st. Smart Eye Technology desktop app versions are available for Windows and macOS in the Samsung AppStack Marketplace. Visit our site to learn more: https://smarteyetechnology.com/.