Retired NFL players who expanded their wealth with side hustles
NFL side hustles are among the most important in sports, as football is a dangerous game where any day could be a player's last. Due to this fact, it is not just paramount that NFL players have a side job, but that they are able to continue making money from it once they step away from the field.
When it comes to chasing a bag, longevity lives the longest. In our world, everyone has dreams of grandeur. It takes an unlimited supply of energy, endurance, work ethic, and timeliness to make it into those top tax brackets.
And athletes need to keep this in mind, as their bodies performing at physical peaks is no longwinded guarantee. They need to make their money from their craft, but at the same time think about their future.
With that being said, here are five ex-NFL athletes that have racked up a bag via sports, and then continued this trend through their subsequent side hustle ventures.
---
Brandon Marshall (Side hustle – Broadcasting, etc.)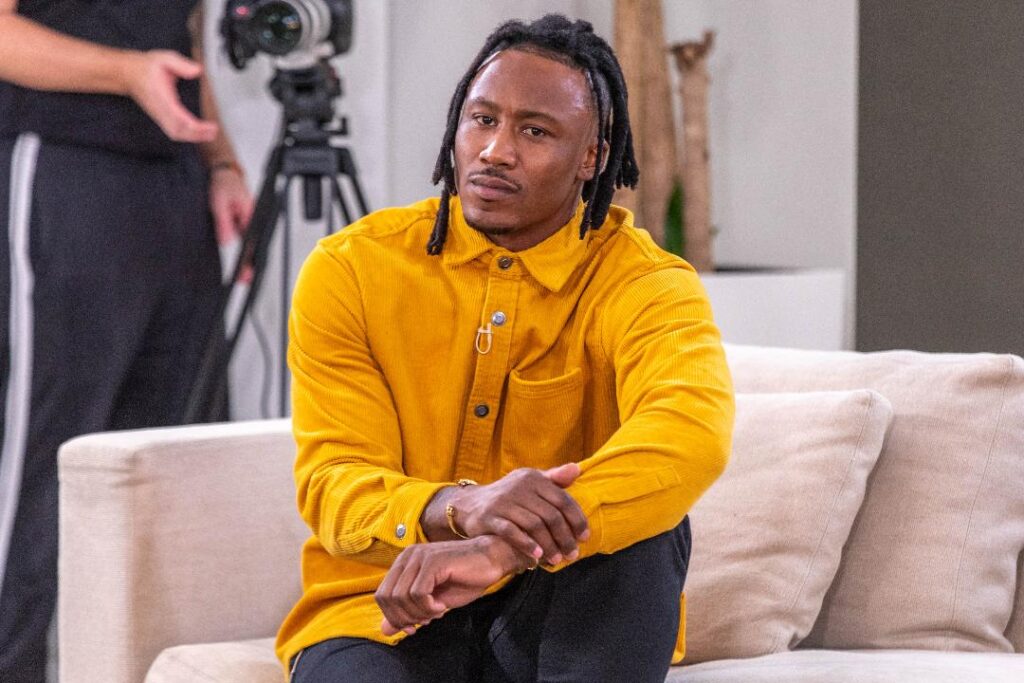 Marshall was a highly-talented wide receiver who had several productive years in the NFL. But a big part of his story was that he became injury-prone early.
Rather than put his body through endless procedures, Marshall developed an early exit plan and leveraged his personality. He knew he could be successful in a side hustle outside of the NFL, and he has been.
By accepting wisdom and surrounding himself with people who are smarter than him, Brandon Marshall soaked up knowledge on the daily.
Side Hustle Ventures: Co-Founder of Project 375 (Mental Health Advocacy), FitSpeed Founder, Inside The NFL on Showtime, I Am Athlete Podcast, and co-host on FS1's 'First Things First.'
---
Terrell Owens (Side hustle – Prototype 81)
Well-known for his outgoing and emotional nature, T.O. was not always the wisest connoisseur.
Trying to please others through material flair can be quite the slippery slope. Nearing bankruptcy, Owens needed to flip the script. And that is exactly what he did with his side hustle off of the NFL field.
Side Hustle Ventures: Prototype 81 – a fashion-forward sports luxury line that combines fit and function.
With inspiration from Lululemon, T.O. aims to provide comfort in the form of oversized clothing that falls within three different categories – Core, Active, Exclusive.
Stationed in California, Owens has been able to source different fabrics within important fashion districts. Not quite financially responsible from the jump, T.O. pounced on an opportunity to utilize his persona to chase a bag and reframe his trajectory.
In the famous words of YG on 'Big Bank,' "I got white folks money that I won't blow. And if you ask why, cause the white folks don't."
---
Roger Staubach (Side hustle – Real estate)
This man is just different. From the outset of his retirement, Roger Staubach partnered with the Dallas Cowboys to create several opportunities for expansion.
Given that salaries were much lower during his era, Staubach worked as a real estate broker in the offseason. A determined and smart side job outside of the NFL.
Side Hustle Venture: By grinding, absorbing game from Henry S. Miller (Texas real-estate mogul), Staubach was able to sell his real-estate company for upwards of $640 million to a Chicago firm, Jones Lang Lasalle. He is currently the executive chairman for JLL.
---
Vernon Davis (Side hustle – Acting, producing, etc.)
Riddled with concussions and injuries that could hamper his livelihood, Vernon Davis decided to prolong his career with multiple types of bags. Looking for side jobs outside of the NFL was a savvy move for the savvy Super Bowl-50 winner.
He has starred in movies like Hell on the Border and Baywatch as well as series like The League and Inside Amy Schumer. Recently, his self-titled foundation raised $70,000 to feed frontline workers and children during the pandemic.
Side Hustle Ventures: Reel 85 Productions, Between the Lines Productions, Gallery 85.
---
Tony Romo (Side hustle- Color analyst)
The man who infamously mishandled the field goal hold to cost the Cowboys a playoff victory against the Seahawks certainly exited much smoother than his entrance.
As a mainstay on CBS, Romo prepared for announcing just like a player and watched tape prior to every outing. This has allowed him to provide excellent insight and damn-near predict plays as they unfold.
Together with Ezekiel Elliot, Tony Romo started the National Fantasy Football Convention as a SportsCon-type venture. He continues to fight an uphill battle with the NFL while remaining business savvy in his side hustles.
Side Hustle Venture: CBS Sports color analyst
---
NFL side jobs should inspire everyone, not just pro athletes, to get an extra bag
Regardless of how you do it, it is so important to live below your means. However, it is much easier said than done. Especially if you have never touched those types of bags before.
Either way, those who live humbly and utilize their funds for investments typically outlast those who blow their wealth on material goods. Pouring back into communities, creating foundations, and finding a way to stretch the bag will always be the way.
If NFL players (who in most cases, dreamt their whole lives of reaching this level), can manage their funds and set up side hustles to not blow through all of their money right away, anyone can.
So look at Brandon Marshall, Terrell Owens, Roger Staubach, Vernon Davis, and Tony Romo when thinking about your next move. We may not all be millionaires yet, but like these NFL athletes, we can be smart with our side hustles and money. Earned not given — always remember that.