Rapper Armani White reveals his creative process in a new interview
As I sit back a listen to the first verses of Armani White's latest single, Danny Mac, a thought comes to me: Creativity is a force to be reckoned with.
It is the underlying element in making dreams a reality. There are a plethora of definitions for it, but my favorite is as simple as can be: Turning nothings into somethings. That seems to be the theme for 2020.
In a year filled with uncertainty and an unsatiated appetite for the word "unprecedented", creativity was needed more than ever. The best place to start is with people that are creative for a living: Artists.
---
Armani White's new visuals for Danny Mac
From the depths of their imaginations, artists give the world a fresh perspective…on…well…the world. It is a trait that is invaluable, especially in times of turmoil.
I recently had the pleasure of hosting a Q&A interview with Philadelphia's own, Armani White. An artist whose musical and visual creations have radiated all-around positivity.
His recently released single, Danny Mac, is an ode to the resurgence that is much needed in the turbulent year of 2020.
We discussed how the music industry was flipped on its head and underwent a massive pivot during the past year. For our interview, Armani White and I dove deeper into how he overcame obstacles due to lockdowns and made the most of his time.
Peep our interview with Armani White below:
KH: What were three items that got you through the pandemic (so far)?
AW: Call of Duty on my PS4 is #1 on the list. A bunch of brand opportunities that popped up out of nowhere and saved my life haha. And most importantly, Social Media.
KH: Favorite quarantine snack,meal, drink, etc.?
AW: Jamaican Food. Like a big ass platter of Jerk Salmon w/ rice & peas and cabbage.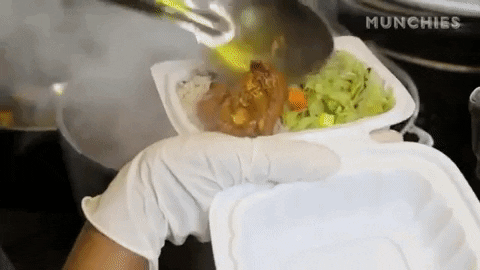 KH: The squad. The gang. The team. However, you want to call it. Who are they and how have they supported you on your creative journey this past year?
"Legendbound. My brothers showed me the true definition of family."

– Armani White
AW: This is the first year where we haven't been on tour since 2017 so it's been really fun being in each other's lives in real-time and not just because we have rehearsal/sessions. However, they've been vocal coaching me also haha.
KH: Resourcefulness seemed to be a theme during 2020, how were you and your team resourceful with your creative process? Were there any pivots you needed to make when it came to your projects?
AW: Man… buying a mic was the best investment I could've ever made before COVID really kicked in. We were very DIY before the pandemic but we took it to an entirely new level. We haven't been able to do our big choir sessions recently because of liability purposes.
"It's been a good challenge for me making music that still gives the same big energy with not nearly as many components."

– Armani White
KH: How has the music industry pivoted during the lockdowns? What have you learned and how will it be implemented?
AW: It changed because the content is more important than music because we're all stuck in the house needing something new… hourly.
"We've been able to become more human and communicate a lot more DTC (Direct to consumer) and engage in real conversations. And those virtual concerts haha."

– Armani White
KH: There were ups and downs for everyone throughout 2020. I peeped your situation with the house fire, the NBA Livestream concerts, and the Panera campaign. What were some defining moments for you this past year?
AW: Thank you! I gotta a lot of collabs with brands that were really cool, especially the IG Live concerts with the NBA. Got called on to the commercial for Panera Bread, as well as got my first sync with "The Chi Season 3" promo.
The fire sent me through a world of hell I can't imagine, especially in the wake of everything going on socially in the world. But I started working with my original engineer again from when I was like 16. So we've just been running through records.
ND: You recently released a single. Who is Danny Mac and what was the influence for the Danny Mac track?
AW: Since we were kids, I've learned so much about myself thru Dan. "Danny Mac" features my brother and serves as a bow to his childhood nickname and lifestyle.
"The song doesn't only focus on the bounce back, but the glory that comes with a resurgence."
In a year, Dan went from an ex-convict trying to get his feet on the ground to wearing Dior sneakers like their gym shoes to go get lunch at Ruth's Chris. When I wrote the record, me and Dan lived together and his room was directly under me.
All throughout the day, I'd hear him yelling lyrics from the loud music, which ultimately led to me writing the track. I wanted to make a song that was a flex in itself, something that exuded confidence, something that was "Danny Mac."
KH: Is there an upcoming project you're working on or releasing soon? How will it differ from past projects?
AW: Can't speak too much on what the next project is as far as names go. However, it's a lot less experimental, in a good way, and easier to listen to!
KH: What's one thing you need as a creative to survive in these skreets?
AW: Skreets hahaha… People.
"I'm a super extrovert and I need to feed off of other energy to give myself new ideas and new stories to tell in the future. I've been surrounded by my friends this entire quarantine and it's made it so much easier to go through."

– Armani White
KH: The Post-Covid world is a mystery based on our history, what plans do you have once the world opens up? What're you looking forward to?
AW: Get my ass back on the road haha. As much as I'm looking forward to being back on stage, I'd be lying if I said I wasn't enjoying this downtime we've been having! I've gotten a chance to breathe and recenter myself artistically.
KH: What do you think the Post-COVID world will look like for creatives? What opportunities can creatives of color capitalize on moving forward?
"Honestly, I'm putting my money on drive-in concerts."

– Armani White
AW: I think once they get all the mechanics behind that figured out, it's gonna be a really cool experience that will be similar to what shows used to be.
KH: Before we close our interview, Do you have any general thoughts, shoutouts, or anything else you want to put out there, Armani White?
AW: Rest in Peace Deebo
Danny Mac is a culmination of Armani White's rollercoaster of a year. The crazy part is, this is only the beginning for the West Philadelphia artist. Going into 2021, Armani White and LegendBound are a force to be reckoned with.
---
Peep Armani White's new track Danny Mac below: