R. Kelly just creepily previewed his next song, now he's getting roasted
In an attempt to hype a new track R. Kelly has made himself look even more sus.
But the real questions is what's good with his PR team? Are they BUGGIN?!
The tweet he posted on our timelines yesterday which stated: "All it takes is one 'yes' to change your life." #WaitOnIt #MorningsWithKellz #RKelly
Probably not the best thing to say as your rap sheet includes peeing on an underage girl and "rumors" that you are keeping girls in the attic of your crib against their will. 
Damn Kellz, you are looking like a straight up pervert, my guy.
Pay attention people this is not how you hype a track. The better route would've have been for Kellz to just release a surprise track confessing to all of his dirty sins. Better for people to roast.
At this point, there is no hope for the "legendary" R&B artist. No matter what he does from now on will be roasted.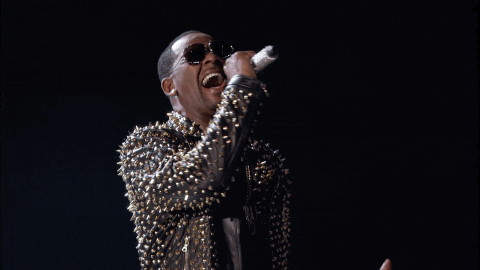 If he drops a track, he will be roasted.
If he drops a music video, he will be roasted. (To the max.)
If he does an interview, he will be roasted.
Kellz, if you even take a nap, my guy… you will be roasted.
Basically, Kellz, if you leave the crib, you gonna be roasted.
Anything he lets us know via social media, guess what? Robert will be roasted!
https://giphy.com/gifs/r-kelly-contagious-ronald-isley-DwY28fKnBV1OU
Speaking of social media, Kellz really thought he'd be able to avoid a discussion about his sus ass statement by deleting the tweet.
Sike! Twitter fingers went to work roasting the "Trapped in the Closet" artist and his PR team.
Peep the Twitter reactions that sums it all up
https://twitter.com/FRESCObeFLEXXIN/status/907646139440168961
---
But really though, what were they thinking?
.@rkelly's PR team today pic.twitter.com/OTzkFXVy1e

— X (@XLNB) September 12, 2017
---
This is all making R. Kelly look very brazy
Anytime R.Kelly comes on the timeline just know this: pic.twitter.com/F1OIfiGJRM

— X (@XLNB) September 12, 2017
---
Wild.
https://twitter.com/stopbeingfamous/status/908019902988144640
---
Okay man
https://twitter.com/MOBOAYENI/status/906944430044700672
---
Come on bruh
https://twitter.com/OJTheKing/status/907864574111744001
---
Truuuue!
https://twitter.com/HueyMack/status/906075852949004288