Put some respect on Ani Sanyal's name, the trailblazer behind Green Room Creative
It was a bright Monday afternoon. Our photographer and I had just gotten off the R train at the Cortlandt Street stop.
We made our way through the lush ambiance of Westfield Mall and headed towards an office where Ani Sanyal creates his own world.
There was playful banter along the way where we discussed how NYC would look if there was ever to be a zombie apocalypse (New Jersey might be the key, but that's a story for another time).
We made our way up to the 20th floor where Ani's office is located. He greeted us as we stepped off the elevator and settled us in a room where I would interview him.
The view of the Hudson River during sunset was warming. He said he would return shortly and stepped out.
What I saw next is an image that I will never forget.
Since it was President's Day (shout out to Obama), his entire office was empty. I peeked out of the interview room to see Ani diligently working on his laptop. Every chair in the office was empty. Ani's was not.
His composed demeanor and body language suggested a down-to-earth vibe. Yet, his thoughts and vision seemed to be in the heavens.
Returning to the interview room with a fresh mind, Ani dapped it up and we began shooting the shit.
Ani Sanyal is a first-generation Indian-American born and raised in Boston, MA.  His roots trace back to Kolkata, India, the cultural capital of Eastern India.
Although NYC is where he hustles, these three places played a pivotal role throughout his life. They set a robust foundation.
For brown folks, learning and developing in a post 9/11 world was certainly interesting. At the time, there was a certain anxiety in the air. Ani's experience was no different. He recalls one memory,
"You grow up in a place like Boston post 9/11 and I remember somebody called me a terrorist because I hit a three in his face and I was like, 'sometimes it be like that.'"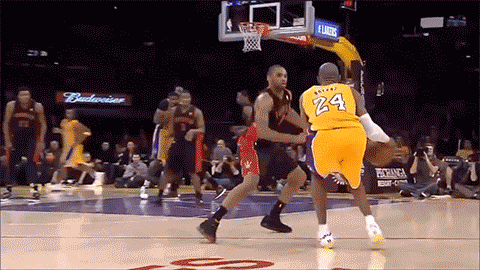 He dived in further and explained how experiences like this shaped his childhood. As a brown kid growing up, he felt unsafe but mostly he would worry about his parents.
Even though Ani had his friends around him, it was still difficult…
"As a brown kid, you feel unsafe… I think that sense of insecurity or that sense of hopelessness has always been something that I've dealt with. That lack of safety net or just knowing that, ultimately, it's up to us."
From a young age, Ani recognized the danger of not being "well-capitalized," "creating influence," or having the ability to remove yourself from whack situations.
"It's dangerous. You get caught up. That's why I really took to building a business as a force for breaking those walls down."
For us, there aren't many channels for expression. For him, it was hip hop music and learning how to turn music into a business.
Music was his first love. His first business. His first hustle. During his college years at NYU, he was managing different artists and running digital campaigns for them.
From organizing Wiz Khalifa's first show in NYC to scoring a Bollywood film, Ani's reach in the music industry was broad. When it came to showcasing his own music, he was just as diligent.
Ani's ability to create commerce out of art took him around the world at a young age. Between the ages of 22 and 25, Ani toured internationally.
The first leg of his tour started in Japan, where he made a splash in the Tokyo hip-hop scene. This was the first instance where he realized whatever crazy vision he had, it was possible to achieve.
All seemed well up until this point. However, life is filled with ups-and-downs.
During the next phase of his international tour, Ani had plans to live and tour in India. As a precaution before traveling, he had a routine check-up with his doctor. What he learned next would change his life forever.
At the age of 25, he was diagnosed with end-stage kidney failure. He had a decision to make: pursue his passion or take care of his health.
In the face of adversity, he YOLO'd it and chose to pursue his passion. He went on tour in India with only 20 percent of his kidney function remaining despite strong concerns from his doctor and family.
He learned a valuable lesson from this experience that he summed up as such,
"You go through something like that and you'll never feel fear again. You'll never be afraid of something again because you literally looked death in the face."
Following this tour, he received a kidney transplant from his father. There was a long recovery period where he reflected on all the lessons he learned through his ventures. Ultimately, he decided to pivot his business toward marketing and advertising.
Music was truly his passion, but turning ideas into businesses, scaling and growing with others was his calling. The goals he set were built for the long game, for the marathon lifestyle.
Ani put his lessons into action by creating Green Room Creative, a digital growth agency focused on scaling young companies.
Along with his brother Ayan, Ani took his gains from his music venture and doubled up into the media and marketing industry. The goal was to capitalize on the exponential growth of social media.
Using efficient strategy, thumb-stopping creative, and media acquisition Green Room Creative transformed how brands engage with their users. His thesis can be summed up with the following,
"Social media to me is serious because every micro-interaction is a chance for you to impact someone you know positively or negatively depending on what kind of attitude you have."
View this post on Instagram
Staying true to the marathon lifestyle, Ani and his team took the gains from Green Room Creative and flipped it into an industry where there is greater equity: real estate.
Ani and Ayan, along with other members of their team formed Sanyal Capital Group, a real estate investment group in the NYC Metro region.
Their portfolio consists of a number of multifamily homes where they buy, flip, or hold depending on their strategy.
Capital gains were being made; life was good.
With a firm stake in real estate, Ani created what the majority of immigrant children strive for — generational wealth.
View this post on Instagram

Building something from nothing is a story as old as time. To go from popped to poppin' is more suited in Ani's story. He describes his journey thus far as,
"It wasn't cool to be brown as a kid. It wasn't easy. It wasn't a thing. Now we're here where you hear brown excellence and you hear people really proud of it. That's dope."
He further explained how experiences from his past molded his motivation.
"To me, it wasn't like that growing up. It was curry this and curry that. It was all those things, and I took those and was like, bet. I'm gonna flip it. And now, we're in that time where I get to flip it and really put my foot in the game as a cultural creator and business person."
View this post on Instagram

Ani's symbol of brown excellence can be found on the corner of East 3rd Street and Avenue B in the LES. Kolkata Chai Co. is NYC's first South Asian chai café. But it is so much more than that. In his own words, he said,
"It's a way to tell our story, but also a way to tap into everybody's immigrant story. Everybody feels that connection, and that's been my approach to it. It's like you take all the pain and all of the things that you grew up with as a kid and you figure out how do you distill those into ways to change the path for the people forward."
He expanded further into what the café symbolizes.
"We're the only South Asian Chai café in New York City. And now, that is becoming a connector. That drink is a connector for people across cultures."
Despite a number of setbacks, including a failed inspection and barely making payroll, Ani  "kept his team motivated during a drought" and opened the cafe at the end of 2019.
We had covered the full spectrum of Ani's hustles during this interview. Going from the past to the present. But what was in store for his future?
I started to wrap up our interview, and asked him, "what's next?" He replied,
"There's co-working, there's digital media, there's art, there's culture, there's food.  It's a lot of overlapping elements in the same space of creative and commerce. And my goal is to find a thread that unites all of those things to build one massive ecosystem."
They say if you can make it in NYC, you can make it anywhere. Ani believes that this applies to his ecosystem. If he can solidify his concept in the world's grittiest city, then he can take it anywhere. He simplified his hustle as such,
"If I'm up or down you'll never know, because I approach it the same way. Every day is like my rookie year."
Keep ten toes down and stay grounded in your work.
The marathon continues…