Pulling up to a NYE party tonight? Here's how to seamlessly dip in 2020
Celebrating NYE can become a difficult task, real quick, and as 2020 rears its head, it's best if we all have an escape route back to the comfort of our cribs.
It can be scary out there on your "solo dolo" venturing your way through a sauced crowd of belligerent naysayers, maneuvering around the creatures that dwell in NYC subways, and avoiding the terrifying price hikes of celebration inflation.
Be shook, because you really might not make it back to your crib.
Time and time again, we've seen people ultimately fail so hard that their only choice of comfort after a long night of partying was a jail cell, a park bench, the back of a cab (with the meter still running), or on a train that has long passed their stop.
If you don't want to wake up tight in 2020, take a look at this guide we've put together to optimize your NYE celebration and get you back to the crib safely. Peep the true art of just knowing when to dip. Skrrrrrt!
Set a dip alert
Do you find yourself unaware of your surroundings every NYE? Can you not adhere to others when they tell you to go home after a long night of the sauce?
Have you lost the natural motivational skills it takes to trudge through a crowd of drunken people?  Well, look no further the dip alert is here, works better than anything else out there, and ensures that you'll make it to the crib by yourself for yourself.
Before you get too wavy write out some text in an alert and set an alarm at a timely hour where you know you'll have no other choice but to dip. In all CAPS!
Here are some that work for us on the reg: MAYDAY GET BACK TO THE CRIB; YOU'RE NOT GETTING ANY CHEEKS, BRO; DON'T GET TOO DRUNK DWEEB; PEEP YOUR CHECKING ACCOUNT. Results may vary.
---
Cook yourself the fire meal before you go out and don't eat it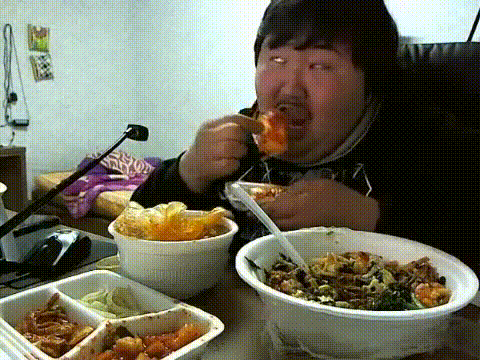 This one is a tough but very doable notion. If you think that booze is going to be expensive on NYE wait until you see the food prices. This means for us, "broke boys," that it is over for eating out anywhere.
So, naturally, we eat before going out so that we don't die from alcohol poisoning on the first shot of vodka. That is understood but what about the drunk boy munchies. It is a feeling that cannot be conquered until it is satisfied with stupidly spent money on food that would've cost pennies to make at the crib.
Thus the pre-cook sauce was born. If we do a sauce meal prep, no more will we be distracted by the neon lights twisted into funky lettering to draw us into gluttonous food shacks of death.
When you're ready to dip from the club on NYE you'll have the motivation to return to your comfortable abode. No one will be able to stop you.
---
Pre-game stupid hard then dip when you cook yourself after one drink at the club
This is the best way to avoid playing yourself. If you are one of those people who can consume a lot of alcohol and you don't have any bread, cop that double personal of Henny, take that shit to the head, and see how long you'll last at the bar.
You'll only make it through one drink and that equals less bread spent. You can trust that drinks at the bar on NYE won't be the regular slightly overpriced watered down alcoholic beverages you consume with your cronies on the weekends.
No, these will be mega overpriced, super watered down alcoholic beverages that you'll consume with your homies and buy for strange lovers you just met five minutes ago. Stay wise and sauced.
---
Get sauced at a 'dip shelter'
There's nothing better than planning out wherever you're staying ahead of time and getting wavy at a place where you can crash. There are several options when it comes to finding the perfect dip shelter.
You can go all in and persuade everyone to pull up to your crib for an NYE celebration and then when it's time to go, all you have to do is a Bruce Almighty strip down and jump into bed. Too fire.
Other dip shelters may include but are not limited to a bar/hotel hybrid, a trusted friends couch, an Air BnB down the street where you are partying, or even an old local smashpiece's bed.
---
Dip 30 seconds before the ball drops
This is the perfect time to finesse your way out of the club without having to exit in some drunken line of people willing to pop off their new year by destroying yours.
Finesse everyone while they are looking at some stupid glass orb in the sky built with our tax dollars to distract us from what we really need to be doing and that is chilling in the crib.
Plus you'll probably get some great prices on your Uber or Lyft because you'll beat everyone else to them. Who fucks with surge prices on NYE? Ahem, NO ONE!
Also if you're traveling on public transportation this could possibly be one of the most peaceful subway rides you'll ever have.
Listen, it's time to trust your inner dip senses. This isn't a fight or flight situation. This is a dip to the crib and conquer lituation. Good luck out there on NYE youngins. You're going to need all the advice you can get to start out 2020 the correct way. Peace!