Presidential Election 2020: What's really good with Sen. Cory Booker (D)?
In unison with Black History Month, this past week on Feb. 1, New Jersey Senator Cory Booker became the latest Democratic candidate to throw their hat in the 2020 Presidental race.
The 49-year-old Yale Law grad joins an already crowded group of Presidential hopefuls in what some are calling the most diverse Democratic field ever.
I'm running for president. Join me on this journey. https://t.co/fEDqOVIfwh pic.twitter.com/h1FTPUYRzo

— Cory Booker (@CoryBooker) February 1, 2019
Trump's presidency has inspired candidates from all types of backgrounds to run in different offices all across the country but has also awoken a people who are now more politically engaged than ever before.
Voters aren't jumping at the flashiest candidate they see, and with information (aka Google) being at a finger's touch away, no one is safe from scrutiny.
There wasn't much of a stir when 65-year-old former Starbucks CEO Howard Schultz announced he was running (I guess the idea of another billionaire minded President, who, this one, by the way, thinks pulling off free healthcare for all Americans isn't realistic, doesn't sit well with voters) and when 54-year-old California senator Kamala Harris said she was going to run, got picked apart for her voting record as a State Attorney in California.
Yes, Cory Booker is black and is friends with Obama. Yes, he's done great work in his home town of New Jersey. But is that enough to run and bear Trump? Does he even stand for what we want and need?
https://twitter.com/overdramatique/status/1091842287330414594
The pressure of getting the President right is bigger now more than ever. No one wants another four years of Trump. Now that the general public is finally all ears, there's an onus to make sure the person who replaces him is never that bad again.
It's still early in the races so more about each of these candidates will show over time. Until then, here are five things you should know about Cory Booker.
1. He Wants to Legalize Marijuana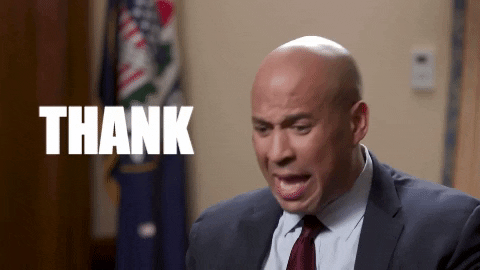 In his first radio interview after announcing his candidacy, Booker called for the legalization of marijuana, just in case people were uncertain where his stance was on that.
"It means changing our drug laws. Ending prohibition against marijuana," the New Jersey senator said, speaking about criminal-justice reform on the Tom Joyner Morning Show.
The legalization of Marijuana could be revenue for many states, as it is already for Denver, California and other places where it's been legal for recreational use. Furthermore, it aligns with his party ideology.
---
2. Booker is Fighting for Prison Reform
Similarly to lifting Marijuana restrictions, Booker is looking to decriminalize and reform outdated federal marijuana policies that predominantly affect people of color.
There's a drastic need for real sentencing reform, seeing that black people are roughly four times more likely to be arrested for marijuana possession despite having similar rates of usage to whites. He said on the morning show,
"We do not have equal justice under the law. I believe in redemption."
He's vowed to reduce workplace discrimination against those who have been convicted of crimes, give federal money to areas the government determines were most hurt by the war on drugs, and improving the treatment of incarcerated women, among a host of other policies. We'll see how that holds.
---
3. He Bodied the Kavanaugh Thing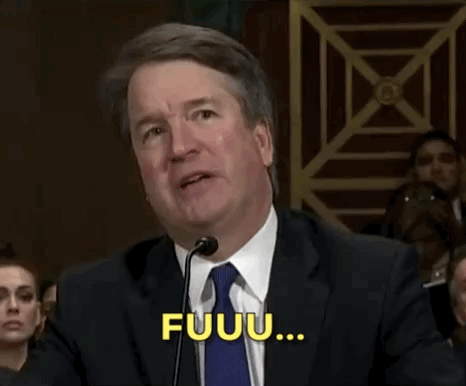 In the midst of one of last year's most intense moments, as Bret Kavanaugh's Supreme Court confirmation hearings went toe-to-toe up against the #MeToo movement due to allegations of sexual misconduct.
Booker found himself in a career-defining moment when he allowed the releasing of 12 pages of "committee confidential" emails sent by Kavanaugh that dealt with racial inequality, an act that left him in danger of expulsion. Booker said,
"I understand the penalty comes with potential ousting from the Senate. I openly invite and accept the consequences of my team releasing that email right now."
Kavanaugh still was passed through despite his accuser testifying, but Cory was not ousted as Senator and even received praise from others, like Democratic Senator Dick Durbin.
---
4. Is Booker Afraid to Call Trump a Racist?
On Feb. 1, the same day as the announcement of Cory's Presidential run, an explosive racist photos tied to Virginia Gov. Ralph Northam hit the web.
While heartbreaking, it gave all 2020 Presidential hopefuls a chance to step up and say something that would lead the people in such a shaky time.
Almost every potential Democratic candidate called for Northam's resignation after disclosure of the photo, which shows one person in blackface and another hooded in white Klan hood, but it was especially concerning to see Booker's reluctance to call Trump a racist.
On his Twitter, the New Jersey Sen. wrote, "These images arouse centuries of anger, anguish and racist violence". But when asked if was racist, he refrained, saying Trump uses "bigoted language," but  he doesn't "know the heart of anybody."
Dear Sen. @CoryBooker,

I worked hard to expose Donald Trump's racist housing empire.

Trump's dad paid him $413 million for running 10,000 apartments who discriminated illegally against black residents.

It's corroborated by the FBI.

He's a #RacistTrump pic.twitter.com/UybDbXgw7l

— Grant Stern is boosted! (@grantstern) February 3, 2019
Bernie Sanders has called Donald Trump racist. Sen. Sherrod Brown (D-Ohio) has repeatedly called President Trump is a racist.
Trump, himself, has claimed President Obama wasn't born in the U.S. and has had allegations of discriminating against black people as a real estate owner, yet Booker still couldn't find those words.
---
5. Cory might've Accepted Money From Big Corps
Cory Booker often boasts of his grassroots, touting that he still lives in the Newark, NJ district he served for seven years in what some could say is an effort to make him more relatable. Which is why many have scratched their heads at the fact that he's also the most funded Senator by Wall Street.
Ties to big corporations and money PACs have historically been bad and imply that his loyalty is not with the people, but with sponsors, and Cory has had a long history of doing just that.
According to campaign filings with the New Jersey Election Law Enforcement Commission and the Federal Election Commission, in 2012, Booker took $491,000 in political contributions from the financial services industry in a nine-month span.
In 2014, he received $1.87 million from the securities and investment industry, making him the top recipient from Wall Street at that time. In 2017, he joined the Republican majority in killing a proposal aimed at lowering prescription drug prices — possibly due to the concentration of the pharmaceutical industry in his home state.
This has been such a big criticism of his that a part of his Booker 2020 campaign is promising to cut ties with corporate PACs going forward.
People are often tempted to pick a candidate early and throw all their support behind them but I encourage everyone to wait out the field. There's no rush, right now, to pick a candidate.
As the year unfolds the truth and the best candidate will reveal themselves. Until then let's just see how these hopefuls handle the pressure.