Nuvocargo founder shows us actions in good-faith are crucial to success
Navigating with limited guidance is one of the hardest things to experience as a young entrepreneur. For many of us, we are the first in our families to venture out and do our own thing.
Without connections in any given field, it can be an uphill battle. The founder of NuvoCargo, Deepak Chhugani is no stranger to this.
I got a chance to chat with Chhugani about his business endeavors and ask about advice he has for up and coming creators and entrepreneurs.
Aspirational Beginnings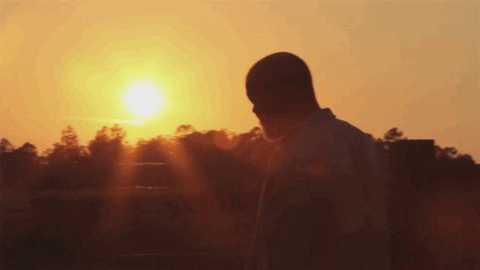 Chhugani was born in Kenya to Indian Parents and grew up in Ecuador. He went to an international school in Ecuador, which afforded him the ability to seek out higher education in the States. But even with this advantage, he was advised not to apply for Ivy League schools because it was "unrealistic."
"So, I was really lucky that I was able to study in the States and that I was able to go to Bentley, which was a really good school in the Boston area with these really other amazing institutions, like Harvard and MIT, and all these people who end up going into Wall Street and really competitive jobs."
Bentley University would focus on securing accounting jobs for its students and graduates. Chhugani explained that because big investment banks weren't recruiting at his school, like many other students he had to plan several steps ahead to make it in that field.
"If you really wanted to get into Wall Street or other investment jobs, it was really tricky because you really needed to be preparing for that since freshman year."
Chhugani added:
"You needed to know someone who would help you get the sophomore internship, which recruits like the year before, and in sophomore year, when you don't even know what major you are going to pick. You need to know that in a year, you are going to be doing investment banking."
Without help from a school organization like a fraternity or knowing someone directly in the industry, it can seem nearly impossible to get the ball rolling. Chhugani emphasizes his fortune of having been able to secure mentorship and further success within the investment banking field via robust networking.
But he also thought about how difficult it was and continues to be for grads like himself.
---
---
The Lobby
Because of his experience with minimal access to resources such as internships, mentorships, and useful networking, Deepak Chhugani started "The Lobby." The company's objective was to connect grads and students, and really anybody to mentors in their industry of choice for a fee.
"You are spending $300,000 or $200,000 to go to a good school and to get a good job. But why is there a taboo to spend a few hundred dollars to speak to those who can give you all these insights and help you get these six-figure jobs? "
The idea remained controversial, some felt it was too much like a 'pay-your-way into the company' model. Chhugani points to this misconception as one of the main reasons why it didn't reach its full potential.
"We luckily sold hundreds and hundreds of phone calls, but it never got to the point where it was recurring as a good enough business model that we can make it a viable business."
---
---
A Turning Point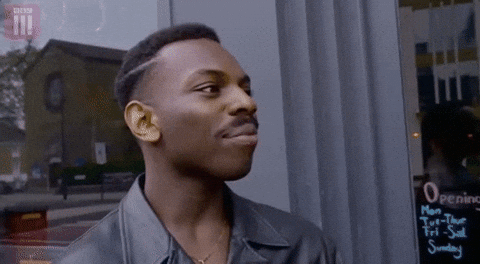 Despite the early end for The Lobby, Deepak would not be discouraged from bringing more of his ideas to life.  His next endeavor would prove to be stronger and more successful.
Deepak points to his Latin American upbringing when referring to his hunger towards building companies.
"Entrepreneurship is in the blood of a lot of people who grew up in Latin America or in emerging markets because that is one of the only ways in which you could find independence and success. So, I always knew that I wanted to start a business. But what I think happened with the lobby was that I was following a lot of advice online."
The general pieces of advice that entrepreneurs get about creating their own start-up is to solve problems they themselves are having because others must be having the same problems as well. According to that logic, Chhugani did exactly that with The Lobby, he saw a problem he was having and sought to address it.
But after recognizing that this view can be limiting, Deepak's perspective on start-ups changed.
"But you are ignoring really big problems in the world because you are following that methodology of "solve your own problems" and there are only so many specific types of problems that a twenty-five, a twenty-six-year-old has had."
After more time and contacts in the industry, Chhugani recognized that the success of those around him relied on "interesting, unfair advantages into what they were doing." The success was skill-based and not necessarily just good-idea based.
Even as a young entrepreneur Chhugani was willing to recognize that The Lobby just wasn't working and that his skills and efforts could be put into something better.
"When the Lobby wasn't working, it was a blessing in disguise because it gave me the confidence to say, 'Ok, this isn't just kind of working, this isn't really working at all from a revenue and business standpoint.' And I can actually shut it off and make a big decision to switch before I burn my investors' money and burn my own energy, trying to make something work that doesn't work."
---
---
How to switch gears
When figuring out what to do next, Deepak Chhugani asked himself a set of important questions based on his new perspective on business.
"What are the things I am uniquely passionate about? What are the things I am uniquely suited to do, even if I am not necessarily an expert today?"
The answer for Chhugani was logistics in the space between Latin America and the U.S. His father had originally started a logistics business in Ecuador, and Deepak knew his ability to move between Latin American spaces and U.S. spaces was important.
"Doing business with Latin America, I have always been at the intersection of the two regions, even as an investment banker — my Spanish is better than my English. So, I knew I could do something there that was unique, so that was the impetus for launching that business and it's thankfully doing well today."
Chhugani moved passed the conventional start-up wisdom, into a more practical birds-eye view. He emphasizes this discovery to up and coming entrepreneurs.
"If you are going to be building an interesting business, you have to solve bigger and more complex problems"
Logistics is the commercial activity of transporting goods from producers to consumers. Logistics has a hand in basically anything that needs to get from point A to point B. Any conceivable product needs logistics. It has a huge impact on making world economies work.
---
Nuvocargo is Born
Before getting into the Logistics game and launching NuvoCargo, Deepak Chhugani did something unheard of in the investment world. He offered his investors in The Lobby the option to take the remainder of the money back or to back him on his next venture.
The response he received was equally surprising.
"I said, 'Listen, there's X percent of money left in the bank, which is the overwhelming majority. I am changing the idea radically, but these are the reasons why, in one or two years, it's going to do better… ' I gave them that offer, and most of them stayed, thankfully. Some of them even tripled their investment."
Chhugani made the decision alongside trusted advisors. They knew that The Lobby was not performing the way they'd hoped. Chhugani knew that by offering to return investors' money that he would be able to sleep better at night.
Beyond that Chhugani knew that what mattered most was his reputation of being trustworthy.
"Investors may want to tell you that they don't think what you did was right but they also want to be supportive. So, my advisors told me that if you do this, it's going to be a benefit to you for decades because people are going to trust you with capital."
Chhugani added:
"And if you want to do ambitious things in the world, you have to be a good steward of capital. And I didn't want to burn any bridges at an early stage."
---
Valuable Advice for the young entrepreneur
So Nuvocargo gained investment capital and was on the trajectory for success. To date, they have raised $5.3M in seed funding. Still, Chhugani has stayed humble.
"I am no expert at startups or business. I've often felt that most people giving startup advice publicly consider themselves a 'guru,' or an expert – I very much see myself as an amateur sharing just a few learnings from the past years. I am still learning every day."
Congrats to @dchhugani and the @nuvocargo (YC W18) team! Nuvocargo, a trucking managed marketplace, raises $5.3M in seed funding: https://t.co/0vKMjqBeJu

— Y Combinator (@ycombinator) April 23, 2020
Some food for thought: Deepak Chhugani took what he learned from his previous venture and implemented them into the new business. One of the most notable things he learned was the importance of speed for start-ups.
As a self-described intense person, speed was not an outlandish thing to fathom. Everything Deepak does was with intention and with the goal of cultivating success and healthy business.
"But speed, like choosing the three or four things that are important for your business and moving as fast as you possibly can in the first year is incredibly important. And making sure that it's doing well so that you can recruit the right people, raise the capital, and just create a story that excites the people."
Deepak Chhugani understands the importance of people. His actions take into account what others want to achieve and come from a place of respect and appreciation of another's goals.
He reiterates the importance of having trusted advisors as a young entrepreneur and actually listening to those experts.
"If you are already pursuing an idea and you are a young founder, I would just say, just acknowledge that you are inexperienced and maybe you have to tactfully make that part of your identity, so that others who have more experience can help you."
He added:
"Really getting good at cultivating mentors on the specific things that matter for your business is crucial."
His advice for immigrant entrepreneurs is more practical than conceptual. He emphasizes the importance of a good immigration lawyer to secure all your options.
"It might cost you a few hundred dollars, which feels like a lot when you are a young student, but it can save you a lot in the future. And get your immigration status straight, especially if you want to start a business here."
And for those who have a great idea and skillset but not quite the network of investors and developers, Chhugani says work for another start-up. "You are going to get a network there, and knowledge, that it might even change the ideas that you want to pursue."
Chhugani's most valuable advice to young creators and founder is valuing people. Empathy and business are not mutually exclusive but deeply connected. Success is cultivated through successful and healthy relationships.
"At the end of the day, it all comes down to people… Especially because a lot of good founders become investors themselves. So, there just needs to be more empathy. And thinking ethically and long-term is important."