Now what? College seniors face a grim future post Coronavirus
College students are dealing with a plethora of unfortunate circumstances right now in the wake and mold of this current crisis.
We were stripped away from our universities, our public scenes brimming with knowledge and enrichment. Some will never be able to return in a student capacity. Others had their projects halted completely; months and years of hard work just to be forced to abandon the equipment or tools necessary to complete the project.
The ability to coordinate, work, and learn online is an absolute blessing. But it is no substitute for interactive and immersive learning. And students and professors (after a few short weeks of technological, security, and communication problems), know this far too well.
This year will forever be tainted. In the history books, there will be an asterisk next to 2020.
For many of us, especially chaps graduating this Spring, we started off college to Donald Trump getting elected to the highest office in the land, and now finish off our college experience in the midst of a global pandemic. Where they do that at?!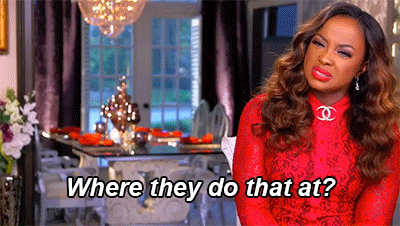 The times are the times, but college students still deserve better. We wanted to take a look at three hindrances to college students right now, and in addition to awareness, hopefully, open up a discourse as to possible remedies.
---
Online learning is suboptimal
We are extremely fortunate to live in a time where technological capabilities allow for such diverse and massive functions over the internet. Schools are able to go on, many companies are able to tread water, and loved ones are able to stay in touch.
But learning, studying, and practicing online is no substitute for the real thing. Staring at a 10-inch screen is no replacement for the benefits of immersive learning.
Some professors are in their 60s, 70s, or even 80s, and shifting to a completely-online program is a task too audacious to complete. The results of such attempts have led to some pitifully hilarious, yet saddening, videos of people struggling on their video cam calls.
Students have also been struggling with the change in learning style.
View this post on Instagram
Coordinating with professors, now, is extremely difficult and at the complete whim of how engaged they are during that day. Students trying to complete research or final projects have been thrown into a maze of madness.
Countless students are wrapping up their final semesters over a computer screen, forever forced to forego the entrancing qualities of walking through campus, especially as a college senior.
The game is the game, and everyone is doing the best that they can. Still, it cannot be overlooked how this switch to complete online learning will affect students.
---
Seniors get no real graduation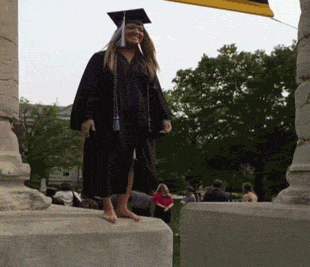 Beyond the emotionally crippling effects of having your last semester cut short, college seniors will not even be able to walk at graduation. With the social distancing measures in place, colleges are already preparing to hold virtual graduations as a precaution.
For years, you work hard through sleepless nights and grueling projects, with the vision of the cap and gown as the only light at the end of the distant tunnel. Graduations are joyous occasions, especially for families where a college degree is not a certainty.
Iran Cedeno is an engineering student at NYIT in NYC. He is set to graduate this Spring.
"It's truly just disappointing. I worked my ass off to be the first person in my family to graduate from college, and to know I won't even be having a graduation just honestly sucks," said Cedeno.
"Gotta think positive about the whole situation, but that idea makes it so hard to even be motivated," he concluded.
And Cedeno is not alone in his circumstance or sentiment. Working class youth across the country were ready to have a day to celebrate their achievements with their families. That celebration will no longer be the same.
For sure, 2020 will go down as a somber year. And college seniors are some of the people most unfortunate.
---
Emerging to a barren marketplace
Not only is their last semester of college a disheartening experience for college seniors. But now they must gear up in search for a job in a marketplace that has been upended and thrown into chaos.
Companies don't know when the virus will subside. They don't know when things will go back to normal. And companies are reliant on others and the general state of the economic and political world. Right now, recruiters aren't pulling out their binoculars in search of hungry recent graduates.
In fact, many of those recruiters have been laid off, and more than 10 million Americans have filed for unemployment in the last three weeks. Jobs are few and far between, and rookie college graduates are not at the top of the wish list for companies reeling.
We feel for college students right now, as well as everyone feeling the brunt of the effects of coronavirus. There will not be much of a solution until an antidote is created, and even then the distribution and recalibration period will take some time.
The best we can do right now is offer support to our friends, family and fellow citizens. College students may seem wrapped up in their own selfish desires, but right now we need love and support too. At the very least students deserve a rebate for the cost of the rest of the semester.