Now that El Chapo is locked up for life, how long until he escapes?
Notorious Mexican drug lord Joaquin Archivaldo Guzmán Loera, better known as "El Chapo" has recently been charged with several criminal counts and sentenced to life imprisonment plus 30 years. #SICK.
If you've been awake for the last decade, you have definitely heard of El Chapo's numerous successful escapes from prisons. So how long will it take until El Chapo is free and on the run again?
Here are some things that must align in order for it to happen.
el chapo when he escapes the prison in a month pic.twitter.com/SAwySeg4x8

— zahra 💜 (@zahra_rahman6) July 20, 2019
---
Influence
We'll consider factors which connect to "influence," including money, separately.
If El Chapo can get extradited back to Mexico for his jail time then his escape would basically be inevitable considering his influence there.
In order for this to happen, Consuelo Loera, Guzmán's mother, must succeed in her pleas to have her son returned to a Mexican prison.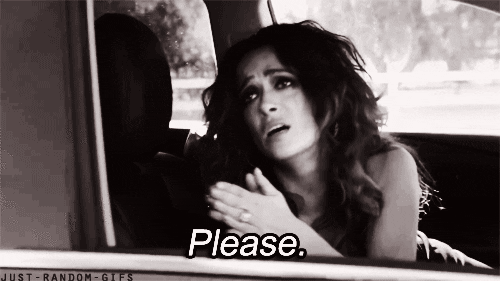 If this move is not made possible the rest of this list will be that much more difficult but not entirely improbable.
---
Money
With money almost anything is possible. And considering El Chapo has somewhat of a reputation as a literal billionaire, money is no object. Paying off the right people is a skill that a drug lord from Mexico who has operated this long must-have.
Whether it's the guards, other prisoners or even people along the way, money is almost always welcome. Your morality can take a back seat when you make minimum wage at a stressful job. Especially if you get offered a one-time payment of tens of thousands of dollars to look the other way.
Ah corruption, it never fails to spread.
BRUHHH‼️The internet don't play 😩 #ElChapo pic.twitter.com/kLe37HiudT

— Power 106 (@Power106LA) July 19, 2019
---
The Tunnels
Let's say Guzmán gets all the right people on his side with some green (maybe even both kinds), how will he get all the way away from the hot spot that is a prison.
El Chapo is known for evading capture by using underground tunnels — the same tunnels he uses to run his drug trade.  Why wouldn't these tunnels help his escape from prison a second time? Bet the tunnels have full service and a disco bar inside this time.
---
Passage to an unidentified country
If El Chapo ran his cartel from prison before he could easily run it from another untouchable country. All he has to do is choose a nation that doesn't fuck with the U.S.
It may limit his options of movement but money pays for luxury anywhere right? Maybe he'll grow old somewhere and later have Netflix send a crew over to start writing Narcos Mexico II: El Ascenso del Chapo.