No Politics Wrestling: No Mercy preview, Canadian heels & more
Welcome to another edition of the must-listen wrestling podcast! Now I shouldn't have to tell you because I'm sure y'all already know what time it is: NO MERCY!
The Monday Night RAW-exclusive PPV is this Sunday, and the card is stacked with some big-time matchups, so you already know the Top Guys of the wrestling podcast world had to rundown the card and share their thoughts.
But that's not all, we even found time to show Smackdown Live some love as usual. So if you're fiending for your weekly wrestling fix, you've come to the right podcast, as this episode is sure to hit you with a heavy dose.
https://soundcloud.com/no-politics-wrestling-podcast/s1-ep14-no-mercy-predictions
In this episode, we briefly discuss the 9/18-9/19 editions of Monday Night RAW and Smackdown Live, review the storylines and feuds heading into the No Mercy PPV as we make our predictions…
We theorize exactly what it is that makes Kevin Owens and his fellow Canadians such great heels…
---
Prepare for the inevitable coming of the Broken Universe…
https://giphy.com/gifs/poptv-pop-3oz8xHsTAQ38XD08OQ
---
And the potential supernatural feud with Bray Wyatt.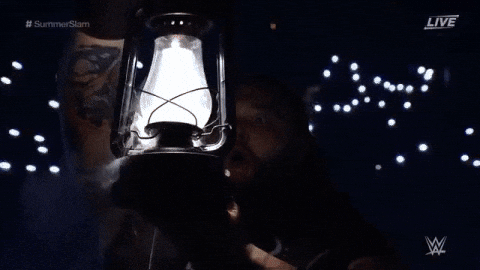 Plus we talk humans collectively controlling the weather with our minds… yeah, shit got type weird.
We loved it, we hated it: just another week in wrestling!