New 'Human Uber' product will take your anti-social life to the next level
In the latest of brazy news, disassociating yourself from society on some emo shit has become more than just a trend.
It's become a reality, as there is a new form of technology that allows someone to strap your face on, walk around town, and act like you. That's right kiddos, the human surrogate has gone farther than a baby mama.
ChameleonMask serves as a middle man between you and society.
"Human Uber," developed in Japan, provides a way to attend events remotely using another person's body. "It's surprisingly natural" says its inventor, Jin Rekimoto of Sony #emtechasia pic.twitter.com/WZHPVcZ6M0

— Will Knight (willknight@mastodon.social) (@willknight) January 30, 2018
Jun Rekimoto, a Japanese AR/VR researcher affiliated with Sony, just changed the game with his braze invention because you will never have to leave the cribington ever again.
Eat snacks, drop a track in the studio, or even get some buns while your surrogate handles real life for you.
Say goodbye to dapping it with the homies in real life all you have to do now is hit someone up with an iPad strapped to their face and have them meet and greet for you.

Making its debut at MIT Tech Review's EmTech conference in Asia this week, ChameleonMask looks to embody the physical and social telepresence of a remote user by operating a human surrogate who can imitate the remote user's body gestures.
Interested in dubbing an invite and copping a substitute? Here's how the Chameleon mask works. According to the product website, the first step is choosing a setting your human uber will be attending.
Events include anything from an ordinary social event to a love affair. I guess you will never have to worry about wasting time on a possible catfish ever again. Game changer.
After choosing the perfect setting, the next step is choosing the perfect surrogate.
Rekimoto hopes that one day, like Amazon Mechanical Turk, the Human Uber can too come strapped with special abilities.
Just thinking about it, I might need someone to attend a party for me, as me, and perform some backflips and some other fly shit. Hopefully no one will notice.
What comes next? You have to prep your surrogate, bro. Someone strapped with your digital face on theirs can't just walk into an event you were supposed to attend without knowing how to act.
Chameleon Mask's clientele will be able to practice presentation and provide costumes so that their surrogate will closer resemble them.
Feel like you've seen this before? Arrested Development was definitely ahead of the curve when George Bluth Sr. used Larry Middleman as a surrogate.
Finally, the last step is trusting the surrogate to get out there and do what he/she was told.
If there is any confusion while a client's surrogate is balls deep at an event and has no clue what to do, the client can "give instructions to the surrogate via the network."
Also "the remote user's face and voice are streamed on the display to communicate with the local people." 
What's another bonus? If you're not trying to show your real face, ChameleonMask clients will also have a choice between three possible alternative applications. Such as a Telepresence avatar, an idle mode option, and a Virtual 3D anime character.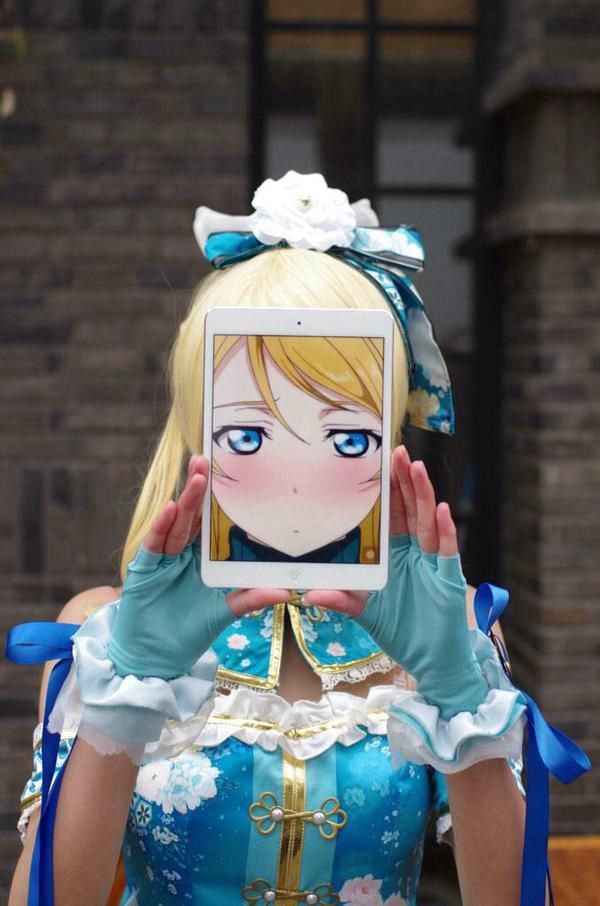 If we thought the next generation would be less social, there's definitely nothing to be worried about now. COUGH COUGH.
Check out ChameleonMask is all about in the video below.