Navigating your next: 3 things you need to master in order to level up
It's only on rare occasion that an individual has to be told they are ready for a promotion.
More times than not — especially if you're ambitious — you know when it's time for more; you know when you're ready to level up. It's seldom that we need notification that we're ready for what's next.
While all of our journeys vary in calling and demand different from us they all work in levels, and all of us, without a doubt, have been ready for the next one that lies ahead at one point in time. However, regardless of how prepared we feel for our come-up unless proper steps are taken in getting there, we'll only ever stay exactly where we are.
The issue is that our vision and mindset gets ahead of our habits and behavior. We have an idea of where we should be without having done the work, then get angry at life for the results it doesn't yield.
Our lives don't just automatically change for us when we grow weary of our current status or when we're fed up with where we currently are, and there isn't a time limit on how long you are going to stay there. Life just doesn't work that way.
While we don't need anyone to tell us that it's time for the next step in our careers, we may just need someone to tell us that we haven't done what it takes to get there.
A lot of us feel entitled to be where we aren't, but, because of pride, won't take the due diligence to take a step back and figure what we need to change to make it happen.
Instead of being frustrated with where we're not and growing bitter due to what we don't have, our job is to lock in and make a drastic change in our behavior.
We can navigate our next, steer a clear path for our level-up, and make a seeable difference in our lives, but it all starts with within.
When we isolate ourselves, demand different from ourselves and lock-in in a manner which we haven't before, it'll get us over whichever hump that may be stopping us from that next stage that we so long for.
If you feel like you should be somewhere different than you are right now, with much more, then prove it. This is how.
Isolation
Isolation is important because it creates a healthy space for self-reflection.
It's hard to check under the hood when the car is crowded. If we feel as if we're ready and life is not unfolding accordingly, that means there's something for us to tweak, and isolation is the best way to do so.
Isolation can look a variety of ways, too. Maybe it means not popping out as much or holding your dreams to yourself. Maybe isolation could mean a break from a significant other even 15 minutes of meditation every morning.
When we intentionally isolate ourselves, we give ourselves the opportunity to slow down and to fine tune whatever it may be that's keeping us from going where we want to go.
So many of us don't have the patience for isolation, especially in the digital age that promotes showing every aspect of your life, but if we took time to figure out what we could do different, we then give ourselves the chance to execute differently.
When it comes to navigating to your next when you feel and know it's time but it still hasn't happened, find ways to isolate yourself to figure out what it is left that you need.
---
Separation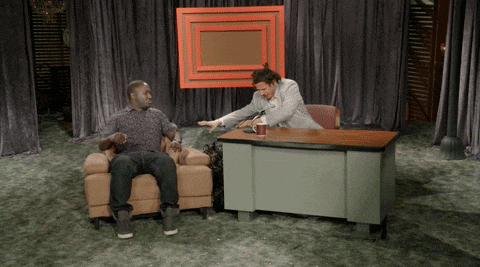 Separation and isolation are different because you can be separate yet still move with the pack; it just means you move differently. And when it comes to elevating to that oh so elusive next level, adopting different behavior may just be what the doctor ordered.
Choosing to separate yourself doesn't always have to mean separation from a said group of people or even an individual. You can create separation from your former self, separation from a lifestyle or separate from a way of thought.
It's infuriating to exhaust every option yet still have nothing to show for it and it's draining when you put it all on the line yet remain in the same place but that can only change when we separate ourselves from the norm and we detach ourselves from what we know.
To go somewhere you've never gone, you must do something you've never done, meaning, when we sperate ourselves are familiarities we give ourselves a shot at doing what we've always wanted.
---
Focus
The last component to navigating your next is the amount of focus you can commit to.
Many people claim they focus, which they probably do, but very few people push themselves to a focus that will elevate them from one level to their next.
If you feel equipped, ready and prepared yet haven't gotten the life results to match, the focus should be deeper. If we want to reach the next level, then the next level of focus is needed. We must require from ourselves what we demand out of life, so we cannot expect to receive more without giving more.
It's the equivalent to LeBron James cutting off his phone and social media during the playoffs and Kobe Bryant waking up at 4 am to beat everyone on the floor — next level exploits take next level focus.
Instead of complaining about what we deserve or getting disgruntled about where we're not, next time we should look in the mirror and ask ourselves if we're doing what it takes to navigate our next.