Millions in minutes: What the Tekashi69 first live stream really means
Millions in minutes. 
How else would you describe what is happening with Tekashi69?  A good half-million views and counting on the Tube in a matter of hours. Another two million viewers, in 13-minutes, on IG Live.
https://www.youtube.com/watch?v=KF2fzCXz_T0
I had to plug the video. But I'll save you the two minutes… It's garbage.
It's for sure a telltale sign of the times.  Everyone has no choice but to be engaged. We stay glued to our phones. And as 20-somethings in quarantine, we hear our moms in the background, somehow questioning and yelling simultaneously, "Do you ever put that thing down?!"
For all the teens and pre-teens, at home in quarantine, your parents have adjusted and know that this is the wave. Watching a screen for hours is "normal." But what isn't normal?
"I snitched; I ratted," he said. "But who was I supposed to be loyal to?"
Watching a rainbow-haired man clout surfing on the snitch wave. I'm 100 percent guilty of tuning in, but after the stream came to an end, why did I feel guilty? In a way, I felt bad for us, for humanity, for Tekashi 69. That this is what it's boiled down to. For us to get that rush of adrenaline, well at least from the content.
Why can't this happen regularly for issues that matter or people that matter? Why does it take a shiny object (or rainbow-haired man in this case) to grab our attention? For 13-minutes the earth stopped. For 13-minutes, two million people had their eyes glued to something that will be forgotten about tomorrow. Nevermind the social echo.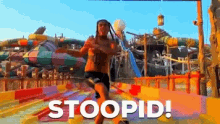 And while we watched and were entertained by this strange energy all we were absorbing was fear. A fear that existed inside of 69. One that calls for him to boast his chest like a rooster fresh out of the hen house.
"You know why people so mad?" he added. "Because they thought it was over for me. They counted me out. 'Oh, you ratted, it's over for you.' Y'all could never cooperate with the government and come back. Y'all could never do that. I'm a living legend at the age of 24."
If you just got out of prison for snitching after being beaten up, kidnapped, wouldn't you feel just as confused? Tekashi 69 is going through something, that's easy to see. But it was noticeable before he even went to prison.
From "Gummo" everyone noticed that something was off.
But mans was rare, he had a sound. Still, the interviews would prove that his arrogance was hiding something.
https://www.youtube.com/watch?v=pSzyOEg-DMs
We would find out what was really going on after a year of hits with the rap game's greatest and endorsements from legends. But what do these record-breaking "numbers" really mean? It's time for a change, fam.
This mans needs help, Mentally, he has no one he can trust. No one should have to go through life like that.
"I snitched; I ratted. But who was I supposed to be loyal to?"
Hopefully, we've all learned a meaningful lesson. And, before he goes LIVE next time, we'll consider this and recognize that everyone has issues and it shouldn't be entertaining to watch someone arrogantly crumble.
Or nah.
I'm still the King of New York pic.twitter.com/LxsA3nHNX6

— 6ix9ine (@6ix9ine) May 8, 2020