Mike Tyson plans to launch 'Tyson Ranch', modern-day weed amusement park
What better way to celebrate your state legalizing marijuana for recreational use than opening a cannabis farm the day of?
That's exactly what former heavyweight champion and boxing icon Mike Tyson did yesterday.
He's named his the property "Tyson Farm" and plans on using the 40 acres for cultivation, research and to hopefully establish one of the first marijuana conglomerates in wake of the booming industry.
Now that 21-and-older smokers can purchase marijuana legally in California, entrepreneurs like Tyson are looking to capitalize on the he state's projected $7 billion in revenue — which would be the worlds largest legal marijuana market.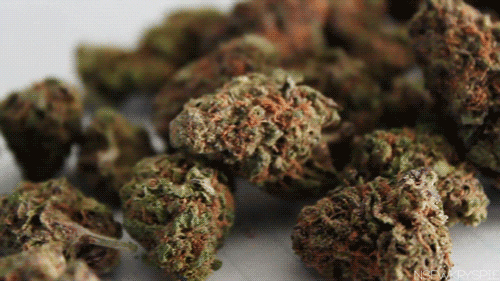 Revenue implications like these benefit the swift, which makes sense why Tyson had land in place to break day one of the plants full legalization, but it's his aggressiveness, more so than his speed to the punch, thats been impressive.
The Blast reports that Tyson's 40-acre facility is not only set to become farm, but a marijuana Mecca that offers corporate retreat facilities, hands-on marijuana growing lessons taught by he himself, an extraction facility, amphitheater, hydro-feed plant supply store, a garden with water feature and an edible factory.
In addition, Tyson Farms is dedicating 20 acres strictly for controlled climate conditions in order to produce the highest quality strains of THC and CBD to compete with the most marquee brands on the market.
Tyson, along side partners Robert Hickman and Jay Strommen, has already received backing from California City's mayor, Jennifer Wood who, according to The Blast says the business venture is a 'rebirth' for the entire city, as it's to create jobs and give back to the community.
As a former athlete, Tyson's interest has always been in the medical properties of marijuana. In result, he trademarked the term Iron Mike Genetics for use by Tyson Ranch as well as form the company Tyson Holistics — a team of veterans that take care of men and women who have served in the armed forces to operate the facility.
Now that legislation has lax, the barriers of entry are too. He, along with Snoop Dogg, Wiz Khalifa and even Whoopie Goldberg, are just a few examples of celebrities who have been getting into the business side of the marijuana game and shows how lucrative the industry is predicted to be.
The Game might be one of the heaviest into the marijuana game too with his own dispensaries, weed strains, clothing line, and rolling papers.
California's new recreational marijuana law allows you to hold up to one ounce of marijuana and even allows you to grow up to six cannabis plants at home for personal use — very similar to how the laws are structured in Denver, Co.
California becomes the sixth state in the U.S, behind Colorado, Washington, Oregon, Alaska and Nevada, to permit the sale of cannabis products of all types to customers at least 21-years-old.California
Tyson's resiliency over the years as a pop icon further solidifies his legend. From his films, to endorsements, and appearances business in the cannabis industry, he's shown his business savviness  in multiple ways.
#MustWeed Mike Tyson Preparing to Revolutionize Marijuana Industry, Breaks G… https://t.co/BAmf7596xF #Cannabis #Stocks & #Crypto pic.twitter.com/SIanfR3Z1g

— FORTUNE420.COM ® (@Fortune420Group) January 1, 2018
That's why while it's important to applaud him as a entrepreneur, it's more important to note how he aggressively attacks the market, because our states will soon be in that position as well.
Shout out to Iron Mike!