Marijuana mansions are being sold in Cali and it's as lit as it sounds
For $40 million you can own your own marijuana mansion. A "light investment" for those who toke up around the clock.
The cannabis cribs come by way of Ramtin Ray Nosrati of Huntington Estate Properties who is building five marijuana mansions in Bel-Air and Westside, California.
Imagine the kind of life you'll live once you take out a mortgage on one of these bad boys. You could live that whack life, drop pound cake on some stupid house that you can't even have fun in, OR you could invest in a ganja god-house.
That verse Kanye dropped on 2 Chainz's song "Birthday" makes so much more sense now…
https://giphy.com/gifs/birthday-kanye-west-ye-KFzD13QpsZGcU
Trust, that if you're dropping a quick $30 to $40 million on a crib that each pot pad will come with THE AMENITIES! The "houses that hemp built" come strapped with a cannabis conservatory to cultivate, smoke, and tend to your blessed green nuggets.
Plus, a weed sherpa comes with the crib. For two years, you'll have a dedicated gardener, who will ensure all six of your cannabis plants' health (LA allows you to grow up to six plants in your home).
He's a finesse king and will water, fertilize, and harvest all your crops using organic hydroponics.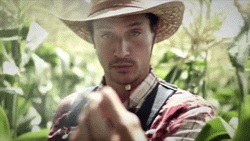 For now, the marijuana mansions are mostly being advertised to active and retired athletes. A very fire market to tap as dozens of athletes have come out in support of marijuana for injury maintenance across North America.
Studies have shown that THC and CBD could potentially help with post-concussion symptoms, a massive issue in many contact sports.
If you were ballin' on a master level wouldn't you want to smoke on a master level in a mansion on another level? Trippy, we know.
Still, we know that celebrities like Wiz Khalifa and CEOs like Elon Musk will definitely be eyeballing these marijuana mansions.
We just hope no one gets too shmacked in the meantime as two of pot palaces aren't scheduled to be completed until next summer.