Lil Wayne may have a 15-year-old son he didn't even know about on deck
If a condom breaks, can you sue Trojan for child support? New Orleans rapper Lil Wayne might have a case on his hands.
Wayne is looking to add Keiotia Watson to his list of baby mamas. Wayne already has four kids (three sons and one daughter). Now, his newly claimed 15-year-old son, Dwayne Watson, is looking to call Weezy F. Baby, Weezy F. Daddy.
According to TMZ, the most savage news source out, Watson had a child nine months exactly after she and Wayne had "hooked up," back in 2001.
Apparently, Watson went before a judge to establish paternity and won. The Louisiana judge ruled in Watson's favor for Wayne to pay a whopping $5,000 per month. Yet, Wayne hasn't paid a dime of child support.
I know what you're thinking? Weezy is a sleazy father. Wrong!
It's not his fault he missed out on payments. Lawyers never served legal documents to the "best rapper alive." To prove it, Wayne has accepted the challenge of fatherhood and agreed to take a paternity test, according to a source in Wayne's circle.
Watson will receive a fat check – 15 years of child support, plus three years until Dwayne turns 18 if everything goes according to plan. But, could this be some kind of fucked up scheme? If it is, Dwayne Jr. is one tiggidy tight mofo.
He's probably been telling his homies that he's Lil Wayne's son for a hot minute. I can hear it now, "That's my daddy." His homies replying, "Yeah, FOH!" Well, a DNA test will, hopefully, prove all of them wrong soon, little guy.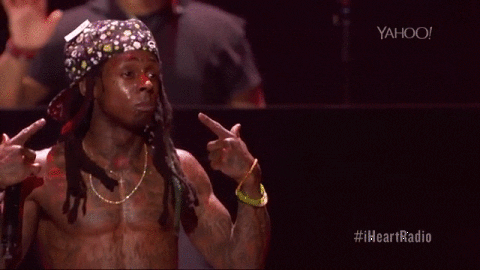 Imagine finding out Lil Tunechi is your pops. You would be too ecstatic yo! Would you want to trade places? He definitely will receive a lot of love. Lil Wayne is known for going off for his offspring.
You ever peep the sweet 16 he threw for his daughter Reginae Carter? Reginae copped a BMW and a Ferrari. Sheesh!
Hopefully, if the test comes back positive, the long-lost son and his father can foster a healthy relationship.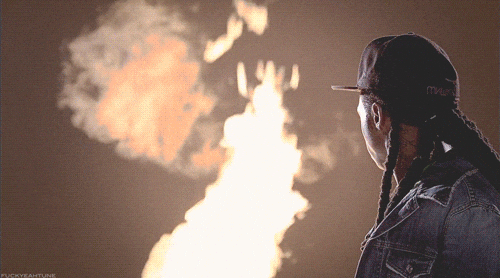 It'll be lit if Dwayne Jr. has been working on his own Carter project, low key. Wherever you are Lil Wayne mini-me, good luck. I really hope it all works out for you.
And for Wayne, good shit stepping up and claiming what's yours. That's some real manly shit. A true boss takes care of his own and steps up to the responsibility, regardless of its difficulty.