Lamar Odom is done with porn: Is his reasoning good enough for you?
Lamar Odom is done with porn.
As intrusive and, perhaps, overtly informative as that information may be, the 39-year-old former NBA star has had a whirlwind of a life the past couple of years and, apparently, abstinence from fapping has helped?
Earlier this week Odom was approached at the LAX airport by TMZ where he and his new fitness guru girlfriend, Sabrina Parr, we're pressed about his recent ousting from Ice Cube's BIG3 league due to reportedly being out of shape.
"We're changing that," starts Parr changing his pallets; he's eating different things now; he's drinking more water; he's cut dairy out of his diet," she continues. But when Lamar gets directed the same question he gives a much more color answer: "candy and porn."
"I'm trying to be better," Lamar went on to explain to the cameraman. "You can't watch porn if you're a sex addict or have a healthy life. Or be with me," Sabrina added.
Now, before you say Odom is alone on this one or laugh at him, he and his girlfriend may be on to something.
One 2018 study and trusted Source found that participants were more likely to report feeling "out of control" over more frequent porn use when also feeling dissatisfied in their romantic relationships or sex life. In addition, there's up to date research shows how porn harms the brain, damages relationships, and negatively affects society as a whole.
Porn creates perfect conditions and triggers the release of the right chemicals to make lasting changes in your brain that we're unaware of. When overconsumed, one can become numb to the dopamine it initially gives, making craving escalate and can even expand appetites to uncharted areas.
While this sounds like an issue of moderation and discipline, porn is an escape disguised as entertainment. Many people don't even realize they're addicted or how the need for it has changed.
Like Lamar Odom, if you're struggling, maybe it should be something to quit.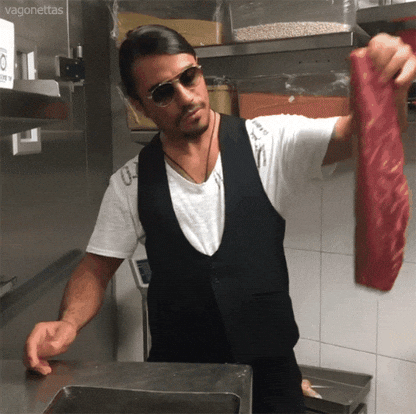 Without question, it's safe to say that Lamar Odom has had one of the most unique basketball voyages that we've seen from the NBA in a long time.
From New York, high school basketball phenom to winning sixth-man of the year and eventually an NBA championship with the L.A. Lakers, the veteran forward's life did a 180 when he was discovered unconscious in a brothel in 2015.
Since, however, Lamar has been vigilant and incredibly proactive with winning his life back, battling to get back to playing form and even writing a book — Darkness to Light: A Memoir. 
The road back hasn't been easy, though. Remember when Odom first tried to ingratiate himself into the league with the Knicks and spoke with popular ESPN talking head, Stephen A Smith? The event went viral after Smith exclaimed Lamar was "on crack."
It was so real that Odom's lawyer had to release a statement.
Then, Lamar and his girlfriend alluded to, his dismissal from the BIG3. The former NBA star was deactivated from Ice Cube's BIG3 basketball league for being out of shape and, initially, he didn't like it one bit.
Odom was not only upset by Cube's decision but also bothered by the way he received the news. According to Odom, he found out he was no longer active in the BIG3 via social media. Lamar talked about his disappointment on Instagram.
Lamar now calls the BIG3 debacle a setback, telling TMZ this past July he stills plans on pursuing playing professional ball.
"I'mma play professional basketball again. Maybe in the Philippines or something like that. But, that's just another setback. When one thing gets taken from you, another beautiful thing pops up."
Redemption is something our society gives sparingly, so to see Lamar continue to fight the good fight is motivating to see. Even if that means giving up porn.