It's a dub: Like most American teens, AOC has quit using Facebook
Alexandria Ocasio-Cortez, the 29-year-old Representative for New York's 14th Congressional District and Democratic breakout star, announced Sunday that she had stopped using her Facebook account.
This departure from the social network by the Green New Deal champion mirrors social media trends among teen.
According to a study conducted in 2018, "roughly half of the nation's teenagers say they use Facebook, compared to 71 percent in 2015." Does this make the idea that Facebook is now just for old people and your crazy neighbor an actually fact?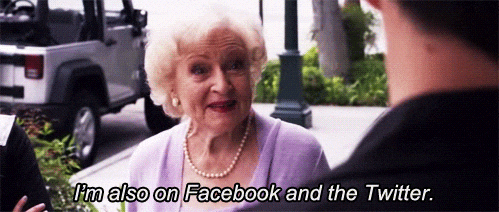 Speaking on the Yahoo News podcast "Skullduggery," AOC explained that she is scaling back her activity on all social media platforms, calling them a "public health risk." AOC said that they affect users of all ages, and create "increased isolation, depression, anxiety, addiction [and] escapism."
But Facebook specifically has been mired in scandal, especially as of late.
In Dec. 2018, it was revealed that the platform had been sharing millions of users private photos without their permission. Another report concluded that the platform had also been "offering more of its users' data to companies including Microsoft and Amazon than it has admitted."
do you think zuckerberg finally understands how we feel? pic.twitter.com/sgV2Qg9ohX

— J(enna) Wortham (@jennydeluxe) April 10, 2018
Facebook is also deeply tied to the Trump campaign.
A New York Times report detailed how Cambridge Analytica, a political data firm Trump hired for the 2016 election, "gained access to 50 million Facebook users as a way to identify the personalities of American voters and influence their behavior."
Additionally, the report showed that the data firm received lots of funding from Breitbart nutcase and former Trump strategist Steve Bannon, who was eventually ousted for being too unhinged even for Trump. That's when you know.
As a result of the scandal, Facebook CEO Mark Zuckerberg had to face the music, and endure 10 hours of questioning from Congressmen who were wildly out of touch with how Facebook works.
"Mr. Zuckerberg, a magazine i recently opened came with a floppy disk offering me 30 free hours of something called America On-Line. Is that the same as Facebook?" pic.twitter.com/U7pqpUhEhQ

— Dave Itzkoff (@ditzkoff) April 10, 2018
Awkward.
me when I realize my actions have a consequence pic.twitter.com/kNx4rL2uGl

— Serenity 💛 (@serenitydiscko) April 10, 2018