It just got REAL: 5 things white people can look forward to in 2018
During these trying times, the conversation seems to shift to how we can figure out a solution to the societal issues the oppressed face daily. One of those societal issues is living in a world where the culture is controlled by whites.
The only way we can progress as a society is if we address this problem and develop an understanding. Understanding is the hard choice our brain makes allowing an individual to move forward.
But being willing to understand is the toughest part of mentally advancing. In order to reach that layer of psychology, we have to address the problems that need fixing.
In other words, it all starts with you making a psychological decision to understand what effects the world you live in.
With that said, read through this list of what I feel the Caucasian culture controllers will be entitled to this year. These are 5 things white people can look forward to in 2018.
Staying trash at dancing
Listen, no matter how many vibrations are in the air, if you're white, there is no hope for the Caucasian race creating a new dance form. It's over.
Peep the above video. It's the perfect example of how absurd an attempt to try and form a new wave expressing the white emotion through dancing is just wrong.
Lowkey, the choreography looks like someone holding in a poop which can't seem to find an exit. Still, know that there will be more attempts to find a rhythm.
By the way, 'Figuring' isn't something new. It's crazy to see that it takes a group of old white ladies to get a tribal dance featured on a huge new source's IG. Leave the brazy dancing that evokes body empowerment to my indigenous peoples, ju hurd.
---
Not 'Making America Great Again"
People are tired of hearing about President Trump, but his election to the White House proved that there are people out there that are just downright racist.
In fact, racial attitudes mattered more in 2016 compared to the elections of 2008 and 2012. The two previous elections had an African-American on the ballot and race wasn't even a main topic of discussion for President Obama.
That can't be said for the Cheeto Jesus. A YouGov/Economist surveys more than half of Americans said the word "racist" described Donald Trump.
Additionally, during the 2016 election, 41 percent of white millennials voted for Trump. Analysis of a  GenForward Survey, by the Washington Post, showed two reasons behind the surge of white millennial voters.
WaPo explained that the voters believed in something called "white vulnerability which is the perception that whites, through no fault of their own, are losing ground to other groups."
They also found that "racial resentment was the primary driver of white vulnerability — even when accounting for income, education level or employment."
No race is superior to another. In order for us to take control, as people who run a society, not vice versa, we have to understand that we are all in the same boat.
Those who understand that race is just a social construct won't feel a sense of vulnerability and will see the truth in voting for someone that really cares about the people. Not someone who has their race's best interest at heart.
---
Appropriating ethnic culture
Have you ever noticed that almost everything that wasn't made by a white man in this country gets dubbed, quick? That is only until the white man realizes he can make some green off of what wasn't created by him.
There are mad people that deserve to be flamed for this, but lowkey the Kardashians take the cake on the appropriation of BAME culture.
Look at how almost every white girl out there is plumping their lips and boofing ass fat, it's just ridiculous.
Not to mention, it got serious when Khloe Kardashian was sued by Black, indie designer Destiney Bleu for allegedly buying a grip of bedazzled bodysuits, jerseys, and intimates just to copy the exact design.
In response to the appropriation, Bleu said in an interview with Refinery29,
"There is also something deeply uncomfortable about someone with Khloé's wealth and power appropriating designs and fashion directly from a Black woman with a small business without crediting her, making cheap knockoffs, and then attempting to threaten her into silence… You should be ashamed."
PSA: THIS HAPPENS ON THE REGULAR.
---
Reaping the benefits of marijuana legalization
If you haven't taken notice the only people that are really benefitting off of the legal marijuana industry are rich white CEOs. Big facts here.
In a recent Kulture Hub article, we described how disturbing data proved that Black Americans are being boxed out of an industry that's predicted to be worth more than $21 billion by 2020.
Not only are 1% of legal cannabis dispensaries owned by Black Americans, they are almost four times more likely to get bagged for trees.
It doesn't stop there. Black applicants are also being denied the licensure they need to sell marijuana products legally.
If this isn't a box out, what would you call it?
---
Denying that racism isn't a big issue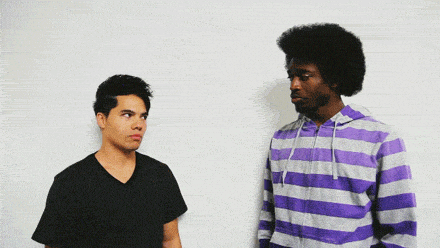 In a recent study, researchers found that after incidental exposure to Blacks who succeeded in counterstereotypical domains people drew an automatic inference that race was not a success-inhibiting factor in modern society.
FOH, with that "if he can do it, so can they" mentality. Just because we finally had a Black president doesn't mean that racism is over. Any one that's ever walked up to you and said, "RACISM DOESN'T EXIST ANYMORE" is full of shit.
Nazis still roam the earth with tiki torches in hand, innocent men and women are still locked up because of the color of their skin, and people still die because of their pigmentation.
It's time to wake up sheeple. Racism in every way is still a very big issue. Don't let anyone fool you. We are in the age of a new Jim Crow era.
All you have to do is open your eyes, understand it, and then do something about it.